On May 17th, Mr. Yunlong Zhang, chairman of Xinhai Mining, won the title of "Yantai Innovation Pioneer Entrepreneur" in the outstanding entrepreneurs in Yantai! In the afternoon, Chairman Yunlong Zhang was interviewed by Yantai TV Station. He said: "It is a great honor to be an innovative pioneer entrepreneur in Yantai City. This is not only my personal affirmation, but also the recognition of Xinhai Mining. With this encouragement and support , I will actively play the leading role of outstanding entrepreneurs, continue to lead Xinhai Mining to develop rapidly, give back to the society, and contribute to Yantai's sprint to become a trillion-dollar city!"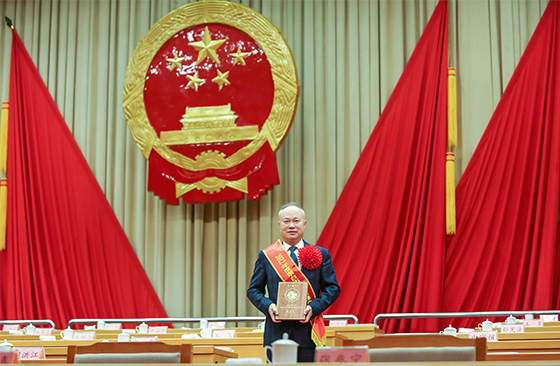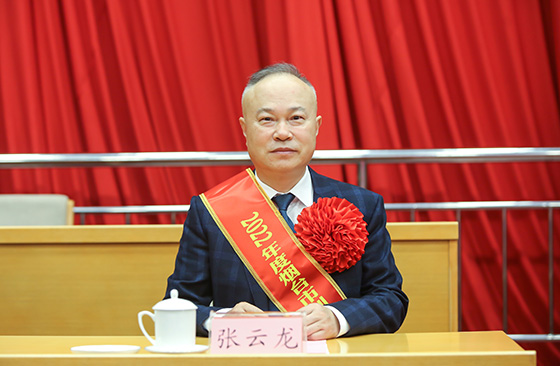 (Chairman Mr. Yunlong Zhang at the award Ceremony)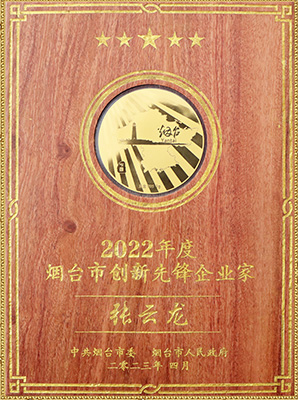 (the medal of Yantai Innovation Pioneer entrepreneur)
Use the table of contents below to navigate through the guide:
01

Devoting to mine industry for many years

Mr. Yunlong Zhang has been engaged in the mining industry for nearly 40 years and has always focused on the field of mine manufacturing. Since the founding of Shandong Xinhai Mining Technology & Equipment Inc. in 1997, it has always adhered to its original aspiration, deeply focus on the mining industry, constantly adhered to integrity and innovation, and built brand with ingenuity. Mr. Yunlong Zhang led the professional technical team of Xinhai Mining to conduct in-depth research. Up to now, the company has obtained nearly 100 authorized patents, and several research and development projects have been selected into the Shandong Technological Innovation Project Plan.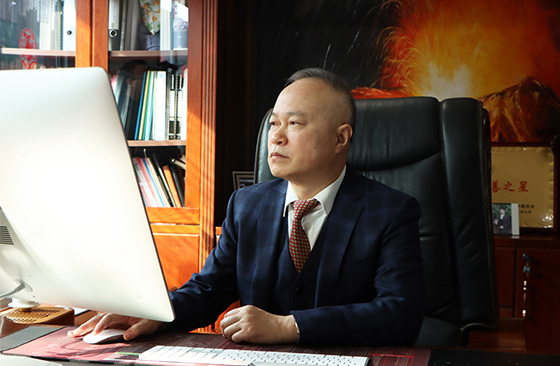 02

Creating the brand with strong strength

In order to comply with the development trend of old and new kinetic energy conversion and create a new and efficient modern enterprise, Mr. Yunlong Zhang led the enterprise to recruit high-end talents of the whole mining industry chain from all over the world with an open and inclusive attitude. Combining the development status of the mining industry at home and abroad, Xinhai Mining has created comprehensive service mode "Turn-Key Solution for Mineral Processing Plant (EPC+M+O)", it includes design and test (E), complete equipment manufacturing and procurement (P), commissioning and delivery (C), mine management and operation (M+O).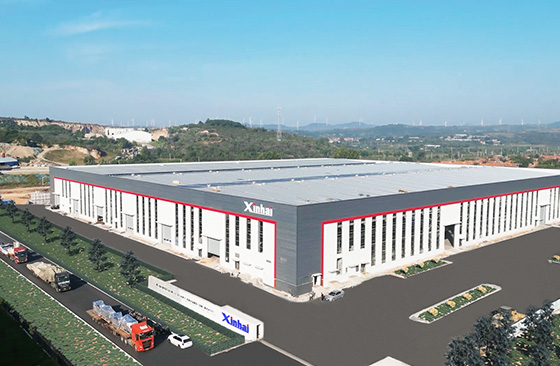 03

Taking responsibility and giving back society

The development of enterprise coexist with the mission. Over the years, Mr. Yunlong Zhang has led the company to get a rapid and high quality development, and has continuously contributed to the economic development of Yantai. Mr. Yunlong Zhang has been awarded honorary titles such as "Advanced Individual for Economic Development", "2022 Outstanding Entrepreneur", "2022 Innovative Pioneer Entrepreneur", and won the 2022 Yantai Mayor Quality Award. At the same time, Mr. Yunlong Zhang has actively assumed social responsibilities, successively served as a representative of the People's Congress of Fushan District, and a representative of the People's Congress of Yantai City, actively offered advice and suggestions for the development of Yantai City. He also led enterprises to participate in charity and public welfare undertakings for a long time, and conveyed love and warmth.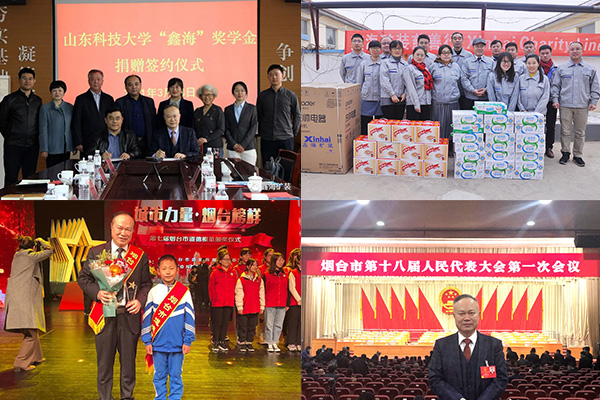 Encouraged and inspired by the honorary commendation, Mr. Yunlong Zhang will lead Xinhai Mining to seize development opportunities and continue to perform the develop strategy "marketing interconnection, market internationalization, manufacturing service, development innovation, and management modernizatio". We will continue to carry forward the excellent entrepreneurial spirit, and strive to be a model of patriotism, dedication, law-abiding management, entrepreneurship and innovation, and giving back to society. Keep advancing towards the development vision of "Based on honesty, creating an international brand, and building a century-old Xinhai"!