Grinding Cost Analysis
According to the relevant data analysis, grinding mill has an impact on grinding cost and performance, accounted for 30% in overall mineral operating costs, accounted for 50% in whole grinding cost, so the grinding mill has a great influence on manufacturing operating rates, total grinding efficiency and total operation cost. Making a reasonable choice of grinding mill, reducing the grinding cost are an important way to improve your mineral processing efficiency.
After 20 years of hard work, Xinhai Mining has researched and developed all kinds of new energy-saving grinding mill according to the characteristics of the ore materials. Four series of grinding mill are now available:
The new type grinding mill researched by Xinhai fully meet all grinding requirements in mineral processing plant with energy-efficient feature and favorable prices.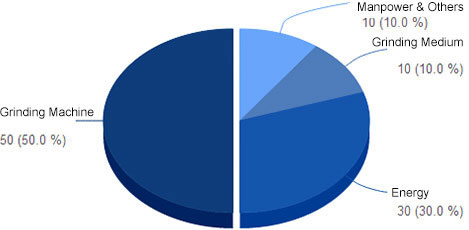 The Safest Product

√ Security always is a standard Xinhai advocated and adhered

√ Reduce the risk of engineering safety and equipment

√ Prolong equipment life, shorten replacement cycle

The Most Intimate Services

√ Choose the ball mill type according to beneficiation demands

√ Equipment installation, system monitoring

√ Design optimization

The Most Reliable After-sales Support

√ Assist to choose the best grinding medium based on the characteristics of ore and mill

√ High technicians ensure reliable installation, commissioning and trial operation

√ Reduce maintenance time, improve the production