China Unique Wear-Resistant Rubber by Liquid Phase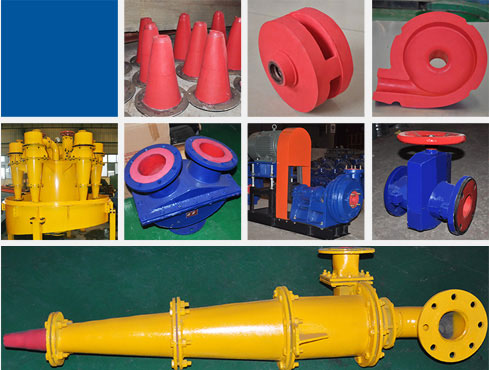 Wide Application in Pumps, Valves and Cyclones
Equipment Service Life Prolonged Greatly
Slurry pump---light rubber impeller, energy saving and low power consumption; rubber wet parts, prolonging equipment service life
Valve---high elastic rubber liner, gate valve and gate plate coupling tightly, strong sealing, and long service life
Cyclone---lined with Xinhai wear-resistant rubber which prolongs the service life more than 1 times
The Wear-resistant rubber Test Room of Xinhai Group Rubber Institute comprehensively tests properties of rubber
Abradability Test
A Comprehensive Testing of Rubber Wear-resistant Performance
Abradability is directly related to the service life of rubber and the first index of rubber performance
Test results: Xinhai wear-resistant rubber life is several times longer than other rubber life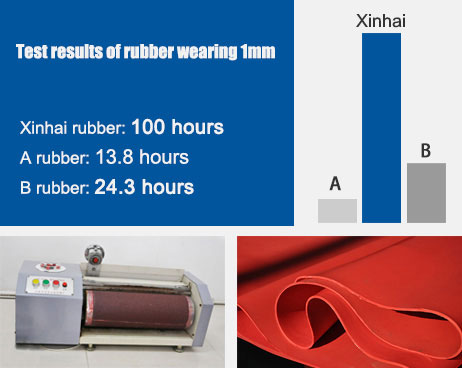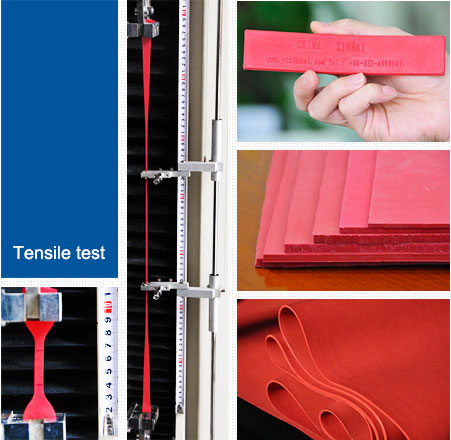 Tensile Test
Test the Limit Tensile Performance of Rubber
Rubber tensile performance is an important index to judge the quality of rubber
Tensile test result
Elongation:825%
Tear strength:75dN/mm
Rubber hardness:37 Shore A
Special Rubber Process by Liquid Phase
Liquid Phase Nanometer Compounding•Normal Temperature High – frequency Curing
Xinhai Group Rubber Institute successfully developed the technology named Liquid phase nanometer compounding•normal temperature high – frequency curing after continued efforts which broke up more than 80 years' monopoly in rubber field by a foreign company.
Xinhai wear-resistant rubber produced by this process takes the leadership in wear-resistance, resilience and tear resistance etc.. This process is involved in the science and technology development plan of Yantai city by Yantai Science and Technology Bureau in 2013.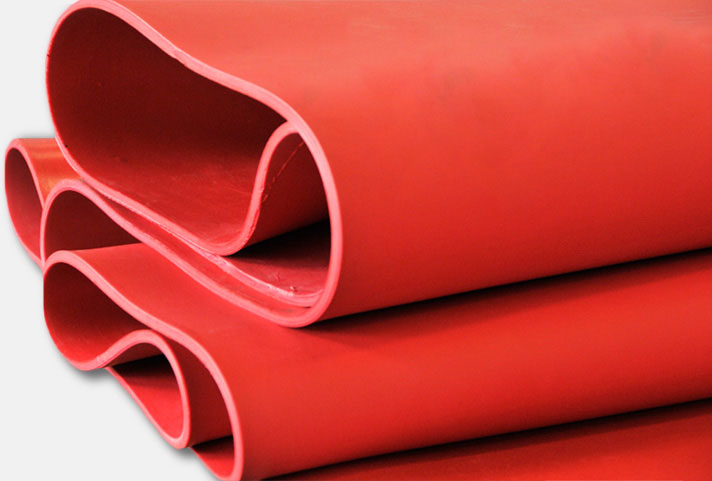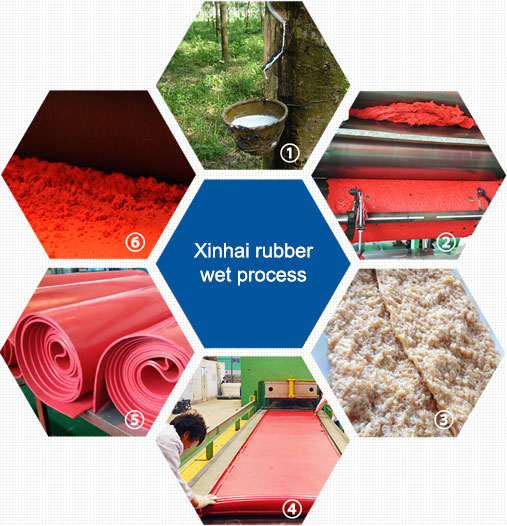 Xinhai Wear-resistant Rubber Liquid Phase
Every Advanced Step Creates the Best Quality Wear-resistant Rubber
①Natural rubber latex + liquid nanometer additives

The natural latex and Xinhai liquid nanometer additives are mixed in liquid to guarantee the minimal additives keep the content of natural rubber.

② Normal temperature liquid mixing

Fully mixing in normal temperature and liquid, no mechanical cutting, ensuring the structural completeness of rubber molecular!

③ Mixing rubber blank

High quality rubber blank without solidification drying, banburying and mixing process which damage rubber molecular chains

④ Normal temperature and high frequency vulcanizing

Xinhai has China maximum custom high-frequency vulcanizing machine (9.26 * 1.26), vulcanizing more uniform in room temperature and shorter time taken, which guarantee the quality of rubber!

⑤ Rubber product

China unique wet type rubber, the international advanced quality, natural rubber content up to 97%, slurry environment preferred!

⑥ Rubber roughening

Professional rubber roughening machine independently researched and developed by Xinhai ensures wear-resisting rubber liners and equipment bond more tightly.
Rubber Honors
China Unique Wear-resistant Rubber by Liquid Phase
Xinhai wear-resistant rubber has been widely recognized by the society by unique rubber international leading technology. On September 28, 2013, the scientific and technological achievements appraisal conference about this process was held in Yantai Economic and Technological Development Zone, and at the same time, the technology has been involved in the science and technology development plan of Yantai.
On October 22, 2013 the Trelleborg Group Australia President Bruce Cage, the Holland area technical director Gert Smit and Trelleborg engineer systems (Qingdao) Limited General Manager Huang Shaoxiong, visited the Xinhai Group to investigate wear-resistant rubber, hydrocyclone and other rubber products. The Trelleborg Group has become an important cooperative partner of Xinhai wear-resistant rubber!