Introduction:
Research shows that screen machine has the greatest influence on screening technology index in the whole screening process, which is up to 50%.
The technical level and quality of screen machine will directly affect the screening effect and economic benefit. So, it becomes a trend for screening industry to develop high-efficient and reliable screen machine now.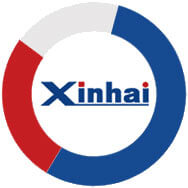 Factors affecting screening efficiency
Material property 15%
Operational aspect 25%
Screen machine 60%
Xinhai Screen Machine
As an excellent screen machine manufacturer, Xinhai is committed to providing high-quality screen machine and comprehensive technical support. Besides, Xinhai can customize matching screening machine according to the actual circumstance, and improve various models to meet the requirements of more than 70 kinds of minerals, such as gold, silver, iron, copper.
Round Vibrating Screen
Multiple layers, strong exciting force
Eccentric shaft and eccentric block type vibrator with smooth operation;
Low-stress damping spring with low noise;
Large clearance bearings with low operating temperature and long service life;
Ring groove rivets and block type screen box, strong and durable;
Equipped with Xinhai wear-resistant screen mesh, avoids the locking of mesh;
【Application】: Round vibrating screen is used for the material classifying in ore dressing, building, electricity and chemical industry, as well as dewatering, desliming, de-medium.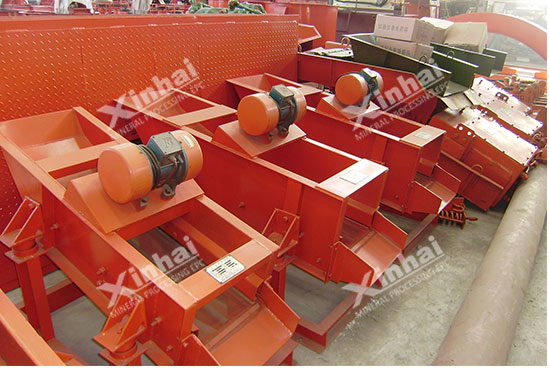 Linear Vibrating Screen
Steady vibration-type, low energy consumption, high screening accuracy
Using vibrating motor as vibration exciter, low energy consumption, small motor power, only 1/4-1/5 of other screens;
Adjustable screen angle;
Transferring the small load to base, do not need special treatment;
Fully enclosed structure, automatic discharge;
Steel plate welds the screen body with good rigidity, solid and reliable;
【Application】: Linear vibrating screen is used in fine screening and dense medium removal.
Certificate
"Innovation Witnesses the Unceasing Development"
20 Years of Experience in Screen Machine

Xinhai focuses on mine screening over 20 years, who has a deep understanding of screening process. It also has a long-term accumulation of screening experience and customizes the best screen machine for every mine.

Strong Innovative Power

Xinhai not only obtained European international quality certification, ISO9001:2015 quality management system certification, but also won many national invention patents, which revealed its leading position in the screen machine field.

Considerate Customer Service

Besides its technical power, Xinhai never forget to promote our soft power. From pre-sales to after-sale, Xinhai tries its best to solve customer problems, such as equipment selection, design optimization, technical support.