Just in time for the graduation season, Xinhai Mining has many young and new faces! From July 12th to 14th, 2023 new employees officially assembled at Xinhai Mining to unlock the first stage experience here!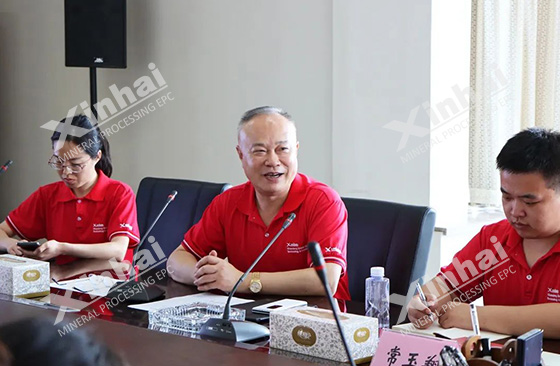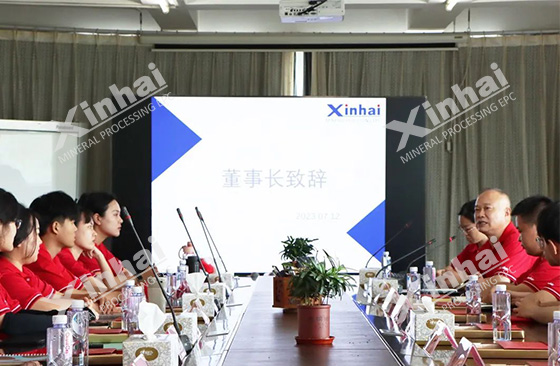 (Chairman Mr. Yunlong Zhang delivered a speech)
New expectations for new employees
First of all, Chairman Mr. Yunlong Zhang, on behalf of the company leaders and all the employees, congratulated the new employees of 2023 on entering the workplace smoothly and starting a new journey of life and welcomed the new colleagues to join the family of Xinhai Mining. Then, Mr. Yunlong Zhang introduced the over-20-year development history and prospects of Xinhai Mining to new employees from the establishment of Xinhai Mining, the formation of the corporate culture, the expansion of the overseas market, the future development strategy, and other aspects. At last, the chairman expressed the new expectation to the new employees, to be brave in innovation and responsibility, and to realize the value of life in self-driving!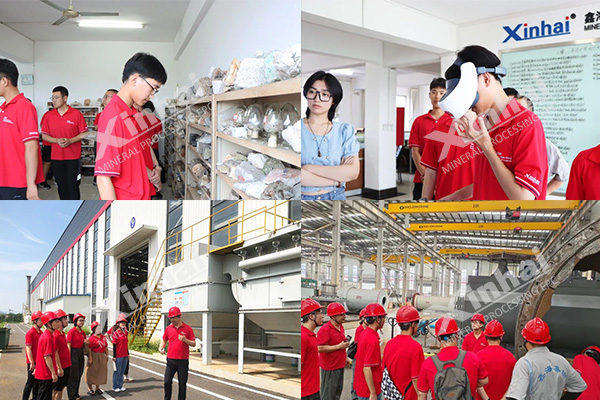 (New employees visited Xinhai Mining)
New knowledge about Xinhai Mining
To enable new employees to have a deep understanding of the enterprise and integrate into the collective more quickly, Xinhai Mining has organized courses covering enterprise identity, career planning, business training, process system, and so on. In addition to training, Xinhai Mining has arranged on-site visits, so that new colleagues can quickly get familiar with the working environment and the old employees. After visiting the Mine Research Institute, Mine Design Institute, Machinery Research Institute, and Xinhai Mining Service Intelligent Equipment Industrial Park, the new employees will further experience the content and development direction of the "Turn-key Service for Mineral Processing Plant (EPC+M+O)" of Xinhai Mining!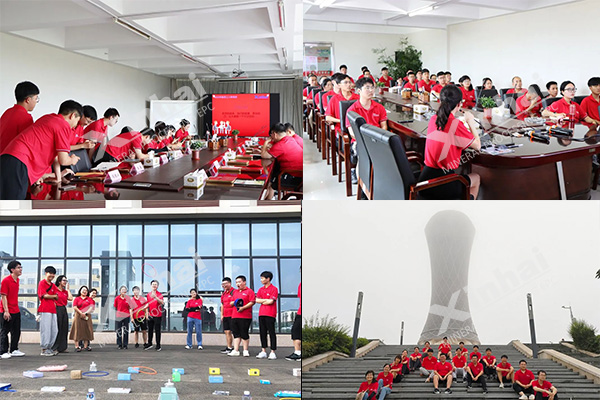 (New employees participated in icebreaker activities)
New partners at work
New employees from all over the country gather in Xinhai to be working partners in the next stage of life. 16 new employees formed four teams to participate in icebreaker activities, self-introduction, career planning, and game sessions. During the training period, they gradually got to know each other, cooperate, and build trust. Xinhai Mining wish all new colleagues a good start in their careers. We look forward to you being able to promote and develop together with Xinhai Mining!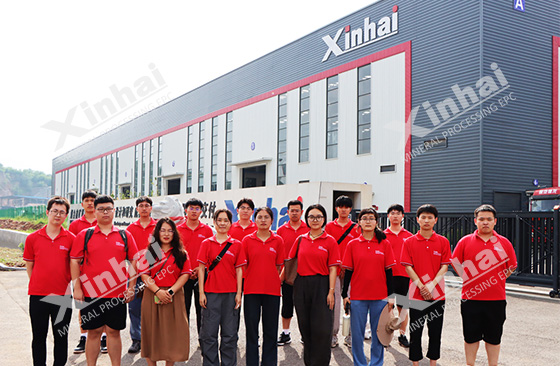 Xinhai Mining is in an important stage of transformation and development. We hope all new employees can adapt their posts as soon as possible and start their new life at Xinhai Mining!