From May 8th to 10th, the 2023(8th) International New Energy Conference & Industry Expo was successfully held in Changsha, Hunan Province. The theme of the conference was "Innovation Drives Development, Low Carbon Shapes the Future". Xinhai Mining with "Turn-Key Solution for Mineral Processing Plant (EPC+M+O)" attends to the conference site. Mr. Yunlong Zhang, chairman of the board, was invited to attend and delivered a keynote speech on "Lithium Mine EPC Technology Experience Sharing" and shared with the guests Sinomine Resources Zimbabwe Bikita 2 million TPA lithium mine project construction experience!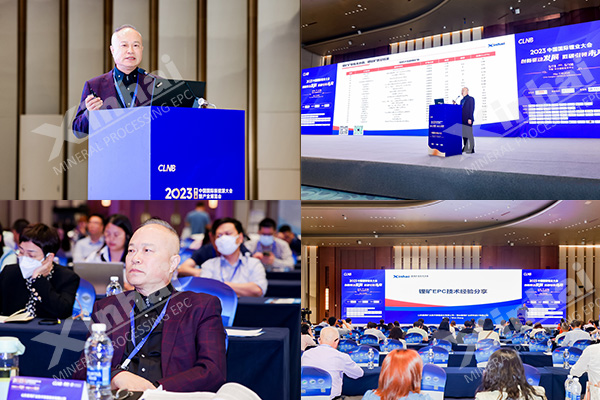 (Chairman Mr. Yunlong Zhang is delivering a speech)
This time, Xinhai Mining attended the 8th International New Energy Conference as a partner! The conference focuses on the development of new energy industry chains such as lithium batteries and photovoltaics. It is a professional and authoritative mining conference. In recent years, Xinhai Mining has seized the opportunity of new energy development and taken advantage of the trend. It has provided Xinhai Mining's one-stop "Turn-Key Solution for Mineral Processing Plant (EPC+M+O)" service for many lithium ore and quartz projects at home and abroad. , has accumulated a wealth of new energy development experience and technology!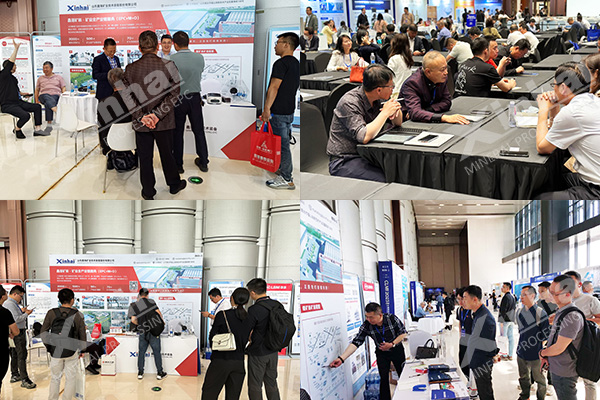 (Conference Site)
Use the table of contents below to navigate through the guide:
01

Technology Innovation for New Energy Minerals

Xinhai Mine Research Institute has researched innovative processes for new energy minerals such as lithium ore and quartz. In terms of lithium ore, Xinhai Mining has established a special lithium ore test and pilot test research center, and built a petalite dense medium test and pilot test research device according to the characteristics of lithium ore. The dense medium is used to recover petalite, which can increase the recovery rate of lithium ore significantly.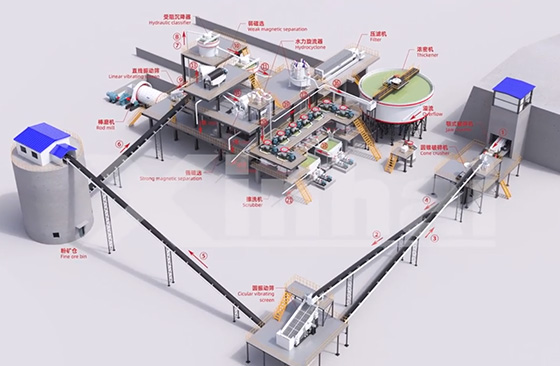 In terms of quartz sand, Xinhai Mining has optimized the silica sand beneficiation process, quartzite beneficiation process and photovoltaic sand pickling process to varying degrees. Technological innovation has also been incorporated into the process design of the quartz beneficiation system and environmentally friendly pickling agents.
02

Manufacturing of intelligent equipment

Xinhai Mining Service Intelligent Equipment Industrial Park is Xinhai's second intelligent high-end equipment production center. This project has been selected into the list of key projects in Shandong Province in 2022. The industrial park takes digitally managed intelligent factories as the starting point to build a new intelligent international mining innovation equipment production base. With ERP and digital scheduling as the transfer, strengthen the production planning and scheduling center, improve process design, packaging and shipping planning and design, planning and scheduling to individuals, intelligent manufacturing, packaging and shipping implementation, etc., strong equipment manufacturing capabilities for every project construction provides guarantee!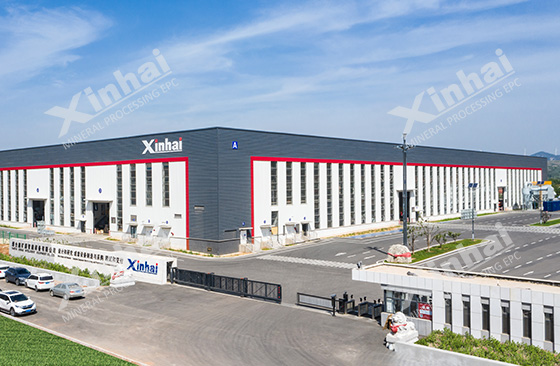 03

Concentrator construction and operation

Xinhai Mining has Grade B design qualification, has 14 departments, 16 majors and more than 80 professional designers in geology, metallurgy, mining machinery, well construction, civil engineering, electric power, etc., and can provide customized solutions for each mineral production line design. Xinhai Mining can also provide integrated contracting services for mining engineering, civil engineering, tailings pond construction and mine daily operation management for the entire project, helping each mine realize green, safe, intelligent and efficient mineral processing plant construction.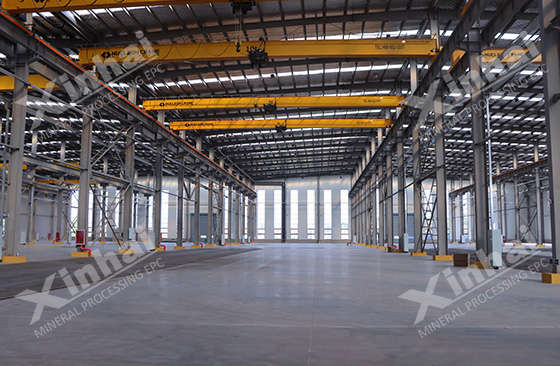 It is the responsibility of the whole world to help the development of the new energy industry and promote the realization of the double carbon goal. This time, Xinhai Mining attended the 8th China International New Energy Conference as a partner, and exchanged views with the participating companies and guests to promote development together. As the proposer and practitioner of "Turn-Key Solution for Mineral Processing Plant (EPC+M+O)", Xinhai Mining will continue to face the future, deeply develop new energy industry chain services, and constantly grasp new opportunities, promote new development, and open up new fields, and actively contribute to the realization of carbon peak carbon neutrality!