With the rising gold prices in recent years, it further stimulated the rapid development of gold mining industry. As the exhaustion of high-grade gold ore, researching on middle-low grade and refractory gold ore and strengthen the traditional gold recovery undoubtedly have become the main trend in global gold mining industry.
Under the new situation, Xinhai Mining has paid long-term attention to extraction of gold, technology and equipment research & development. After 20 years of continuous studies, according to the different types of gold ore characteristics and user requirements, Xinhai has formed three gold mining processes: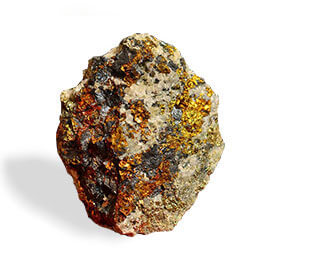 Class B Design Qualification, 20 Years of Gold Processing Experiences
Xinhai has make Class B design Qualification, set up mine design institute and mineral processing research institute, more than 200 professionals provide the technical support service for gold processing plant, Since its establishment 20 years, Xinhai has been committed to gold processing service the development and innovation of equipment, and has formed the complete gold processing system. Xinhai concentrates on providing the Turnkey Solution for Mineral Processing Plant that is research and design- complete equipment manufacturing and procurement- commissioning and delivery", striving for building the international leading enterprise in gold processing plant industry.
EU Certification International Quality
"Create a global brand, based on global gold markets " has been one of the strategic thought of Xinhai, depending on its professional gold processing service, Xinhai has got the EU certification, and ISO9001:2015 quality management system certification, Xinhai is classified as the assured brand with advanced products and standard quality!
121 patents technologies, more than 500 mineral processing plants in the world
Xinhai currently has 121 patents technologies, the gold dressing plant projects spread among China, Southeast Asia, South America, Africa, Russia, Mongolia, North Korea and other places, and Xinhai has established offices around the world.