On November 19th, the China-Middle East & North Africa National Digital Trade Fair opened online by China Trade Promotion Committee. More than 1.2 thousand exhibitors from a variety of professions took part in this digital trade fair. Xinhai Mining also showed up with mineral processing EPC+M+O service.
This fair is ten days. It is to utilize the internet, cloud technology innovation exhibition service model and foreign trade negotiation method, supporting China foreign trade enterprises to hold orders, develop new markets, and promoting the economic and trade exchange between China and the Middle East, North Africa countries and reducing the adverse impacts of the epidemic on the international trade and investment cooperation.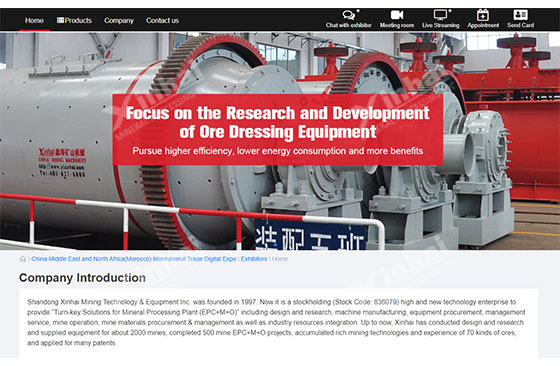 Middle East and North Africa region is the important region of One Belt and Road. Along with the stable development of One Belt and Road construction, China has been deepened the economic and trade relations with this region. The infrastructures of the Middle East and North Africa countries are commonly weak. The production structure is focused on energy and related industries. With abundant petroleum and mineral resources, these countries have large development potentials. Under the boosting of One Belt and Road construction, the mechanical equipment and transportation equipment has more export opportunities. It also promotes the development of these countries. Xinhai Mining attaches importance to the Middle East and North Africa market, actively responding One Belt and Road policy. It undertook multiple mineral processing EPC+M+O projects, helping the development of the mining industry in this region.
Xinhai Mining always keeps the idea that there is no the same mines in the world. Every mine should customize its own suitable technology and equipment to create ideal efficiency. Xinhai mineral processing EPC+M+O service is design and research - all set equipment manufacturing and purchasing - commission and delivery - mine management - mine operation, which is one-stop customized mineral processing service. It combines before-middle-after, the three stages of mineral processing plant construction into a demand-oriented value chain, running through the whole life of the mineral processing plant, proceeding from the actual situation of the mineral processing plant in the whole journey.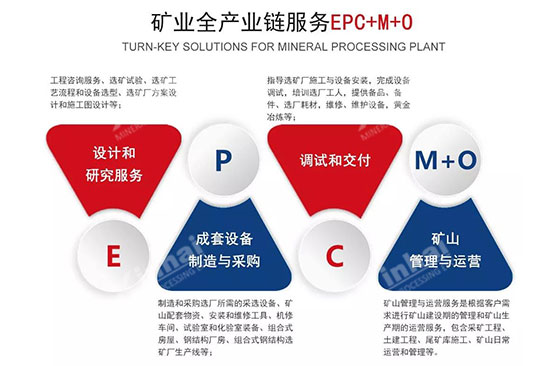 Since establishment, Xinhai Mining has always been customer-oriented. Xinhai Mining has obtained many outstanding performances in mineral processing technology. There are 28 innovative technologies in only gold processing technology. Xinhai also made technological innovations in sand metal-containing mineral recovery, high-grade ores with many gold particles, laterite type gold deposit or gold mine where reagents are not allowed, flash flotation of easy gold mine, and easy to grind and difficult to grind mixed gold deposits.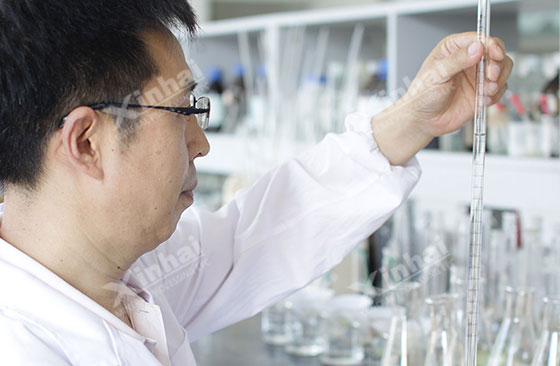 For mineral processing equipment innovation, Xinhai has been improved over 80% equipment, and applying for multiple patents. Taking ball mill as an example, Xinhai could innovate according to the ball mill specifications and client requirements, including transmission system with slow transmission system device, hydraulic jacking device, multiple types of feeding device, large and small gear spray lubrication system, antifriction bearing, and whole frame. It can combine it with the mineral processing technology, increasing yield, reducing consumption, and enlarging equipment stable operation time.
Think what customer thought, urgent what customer needs, and solve the confusion of customers. Xinhai mineral processing EPC+M+O service satisfies the requirements of domestic and foreign mines, and effectively help customers solve various problems encountered in the process of mining development so that customers worry-free throughout the process.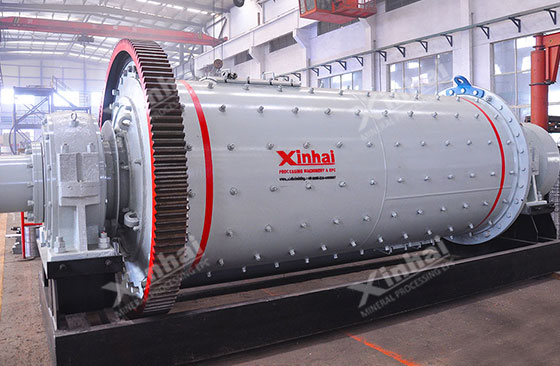 Since the epidemic, Xinhai has overcome multiple difficulties, chasing the opportunity and facing challenges. Practicing external development policy and showing the brand figure of Xinhai mineral processing EPC+M+O service, Xinhai actively deeply communicates with mining colleagues according to mineral processing technology and economic and trade cooperation, its internationalization also further expansion. In the future, Xinhai will also keep up with the national development plan, helping the development of countries along the route of One Belt and Road, and deeply utilizing market internationalization strategy, continuing extending the overseas market and solidify domestic market as well, helping China realizingg its grand dream of being a manufacturing power!