Recently, the 2020 Machining Industry Staff Skills Competition was successfully held. The two competitors of Xinhai Mining won a second prize and a fourth prize and were both awarded the "May Day Labor Medal" of Fushan District.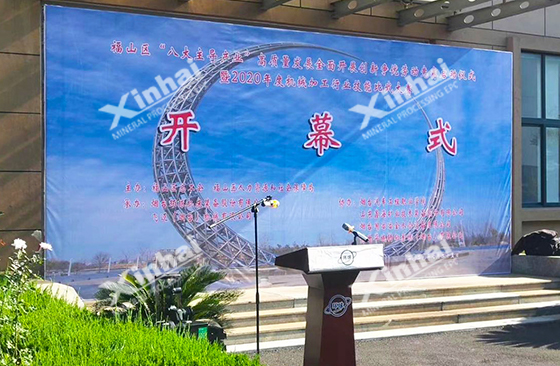 The 2020 Machining Industry Staff Skills Competition was a vocational skills competition co-sponsored by Yantai Fushan District Federation of Trade Unions and Fushan District Human Resources and Social Security Bureau. The competition set up four major competitions of "welder, fitter, lathe, and CNC miller". 69 competitors from 7 units participated in this skill competition.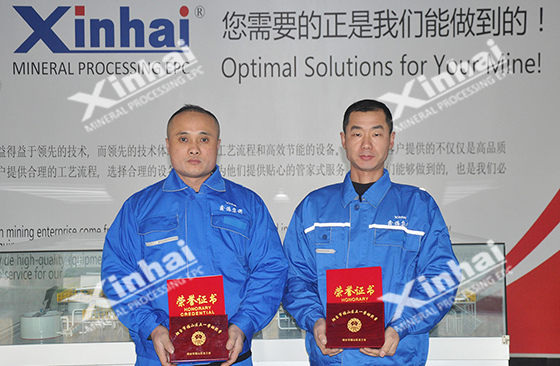 After a fierce competition, Liang Haishan and Gao Haiping from Xinhai Mining finally won the second prize in the lathe group and the fourth prize in the welder group, and awarded the "May Day Labor Medal" in Fushan District.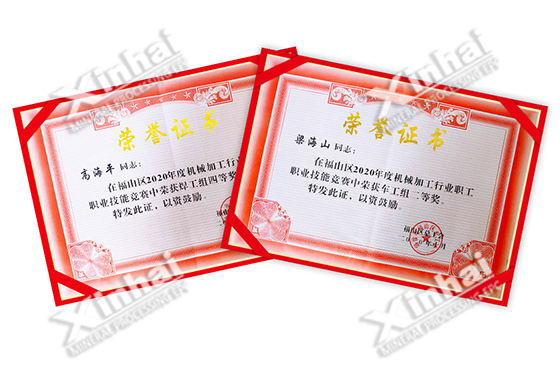 This staff skill competition demonstrated the good spirit and high and solid vocational skill level of Xinhai Mining staff. They insisted on ensuring the customers' processing plants technology and economic indicators with high-quality and efficient mineral processing equipment, so as to obtain customers' trust totally.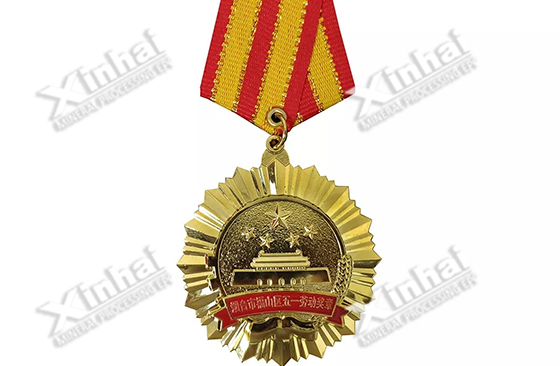 In fact, this is not the first time for the staff from Xinhai Mining to compete in the vocational skills competition. As early as in the 2019 Machining Industry Staff Vocational Skills Competition, Yu Zhaokun and Liang Haishan from Xinhai Mining also successfully won the second and third prizes in the lathe group, and were awarded the "May Day Labor Medal" in Fushan District, achieving excellent results.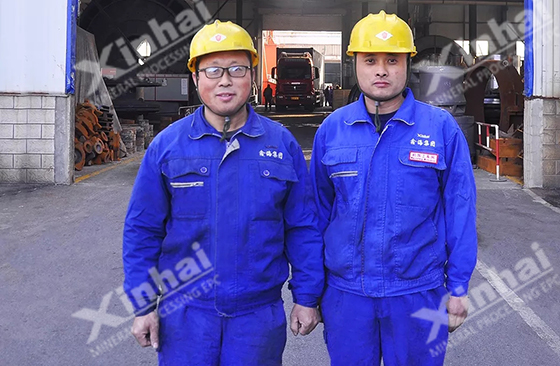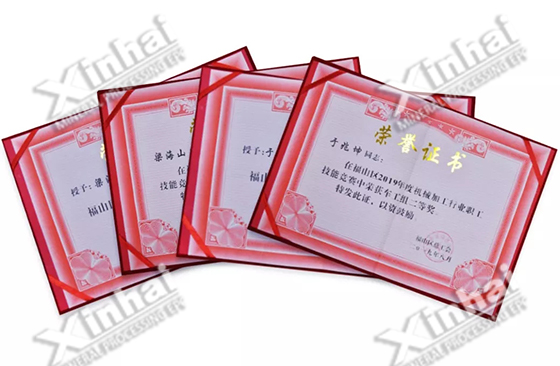 Since established in 1997, all people in Xinhai Mining have always adhered to the service concept of "what you need is what we can do", and won the trust of thousands of customers all over the world with professional mineral processing technology, high-quality mineral processing equipment and the service attitude of practically solving practical problems for customers. Along with the national "Going Global" strategy and the "One Belt, One Road" initiative, Xinhai Mining continues to deepen its transformation and upgrading, and implements the five modernization strategies which are the "marketing Internetization", "market internationalization", "manufacturing service", "innovation of development", and "modernization of management". Xinhai Mining attaches great importance to the reform of the construction of the workforce, and continues to accelerate the construction of knowledge-based, skilled and innovative talent teams.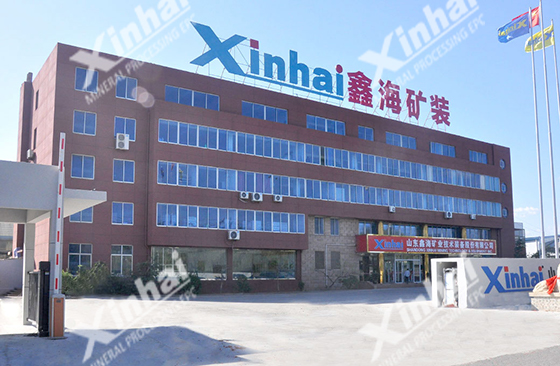 In the future, Xinhai Mining will focus on the 14th Five-Year Plan and long-term development, continue to improve the comprehensive quality and skill level of all personnel, enhance innovation awareness and innovation ability, strive to cultivate a new era of the industrial workforce with ideals and faith, know technology and innovation, dare to take responsibility and dedication, vigorously promote the spirit of model workers, the spirit of labor and craftsmanship, and provide "Turn-key Solution for Mineral Processing Plant" (EPC+M+O) services for global customers in better condition, and also make greater contributions to the construction of a new era of manufacturing power!