On January 18th, Xinhai Mining EPC organized the 2020 Safety Summary Meeting and 2021 Safety Production Kick-off Meeting. Mr. Zhang Yunlong, chairman of Xinhai Mining, Mr. Han Qingwang, director of administration and operation, and the heads of various departments of the Production Management Center attended this meeting. This meeting was presided over by Wang Chuanmo, director of the safety and environment section of Xinhai Mining. In the meeting, Director Wang Chuanmo led all departments to clarify the principles of safety production purposes, summarize the lessons learned in the safety production in 2020, implement the responsibility of safety production in each department, build up the safety production defense line, and make sufficient preparation for the safety production at the beginning of 2021.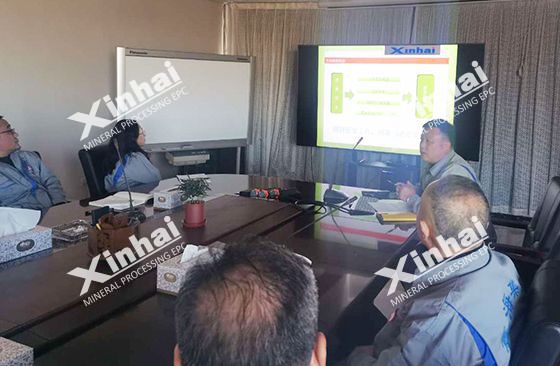 At the meeting, director Wang of the safety and environment section emphasized the importance of management in safety production and that the awareness of safety production should be carried out from top to bottom. For production-related departments, department leaders should implement the system of the one-post double-responsibility, and be responsible for both the business undertaken by the post and the relevant safety duties in their positions. Aiming at the safety issues of employees in the process of production activities, it should effectively use resources, give play to the wisdom of group members, carry out the relevant decision-making, planning, organization and control activities, and effectively control the "hidden peril, threats, dangers" that may occur in the production process to achieve harmony between people and equipment, machinery and materials in the production process.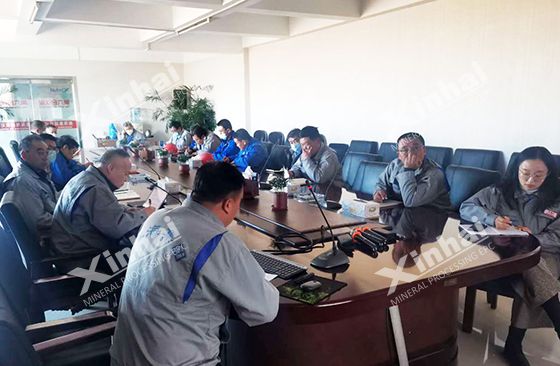 The common causes of accidents were also listed at the meeting, such as operating errors, improper protection, ignoring warnings and other dangerous behaviors. Some typical cases were selected for analysis, sounding the alarm for all departments and emphasizing the importance of daily maintenance and repair. Each production department should arrange for special personnel to conduct daily maintenance on the equipment in charge, report problems in time if they are found, and eliminate hidden peril.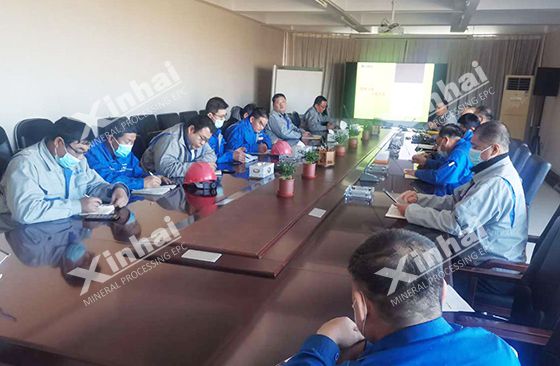 Xinhai Mining has always regarded safety production as the top priority. Previously, Xinhai Mining has conducted safety knowledge training many times to improve employees' safety awareness, actively popularize safety production knowledge, enhance employees' awareness of self-protection, improve employees' ability to prevent dangers, and create a working atmosphere of "safety always in mind" for employees.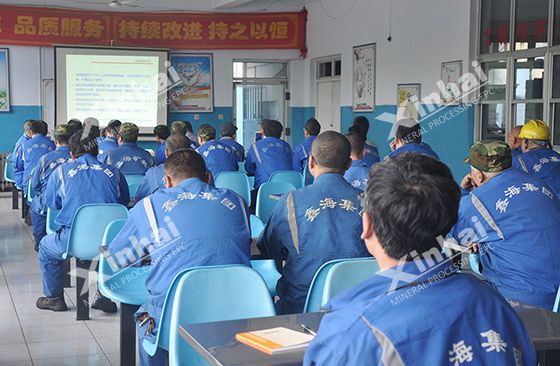 Safety accidents affect the whole body. Near the end of the year, the awareness of safety production cannot be ignored. Xinhai Mining will continue to put safety production in the first place, further develop the awareness of safety production and responsibility of all personnel, fully mobilize the initiative of all personnel to prevent accidents, and effectively implement the main responsibility system for safety production. We will make the special work of safety production more detailed, and serve every customer and every "Turn-key Solution for Mineral Processing Plant" (EPC+M+O) project with a better attitude!