New Year approaching, Xinhai Zimbabwe Office sent New Year greetings and good news to us: Xinhai Zimbabwe 700tpd gold concentrator project is nearing completion and expected to product formally after years.
Xinhai installation department employees is about to say goodbye to this well-loved place where they struggled for several months, and will have a reunion with their long-awaited family and meeting the New Year together. Next, the following set of photos will show us the dribs and drabs of Xinhai people in this project.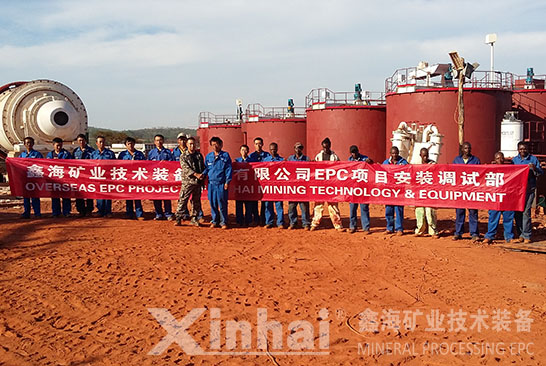 Photo of installation department employees.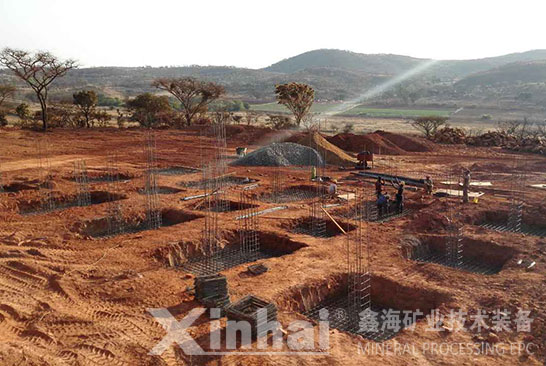 This project is a new construction, and the new built-up area is about 2, 206 square meters.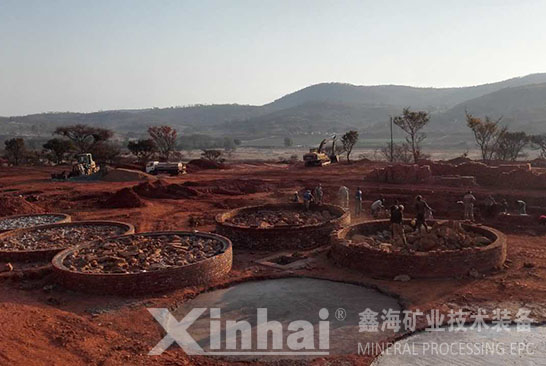 Leaching tank infrastructure.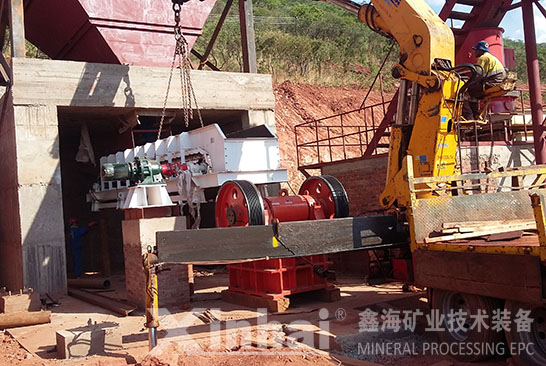 Installation of crushing and screening equipment. Ore car transport the ore to ore yard, then forklift it to raw ore bin. After a two-stage one closed circuit crushing process, the ore will be conveyed through belt to fine bin for buffer.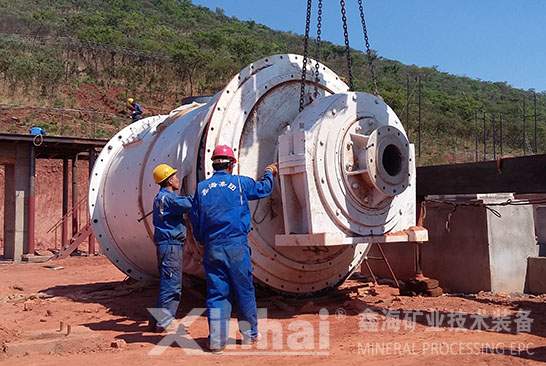 Hoisting of ball mill.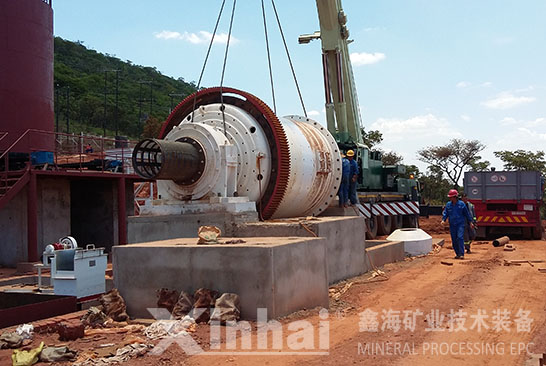 Hoisting of the second ball mill.Broken qualified products in fine bin will be transported into the two-stage closed circuit grinding and classification system. Between ball mill discharge and a closed-circuit classifying, add a jig re-election system. After Jig's one roughing, twice shacking cleaning, gold placer will be produced; the after two-grade hydrocyclone overflow, it will go into leaching system.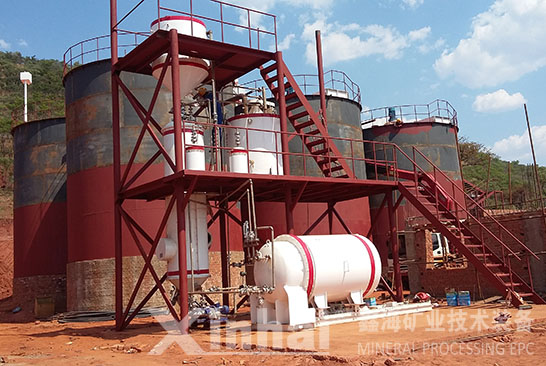 Desorption electrolytic device Gold-loaded carbon will put into
high-temperature and high-pressure desorption electro winning system for gold extraction process. Gold mud from electrolysis is wit high gold content. After cleaning, it will go through the high frequency melting furnace to smelting process. Ultimately we will get gold.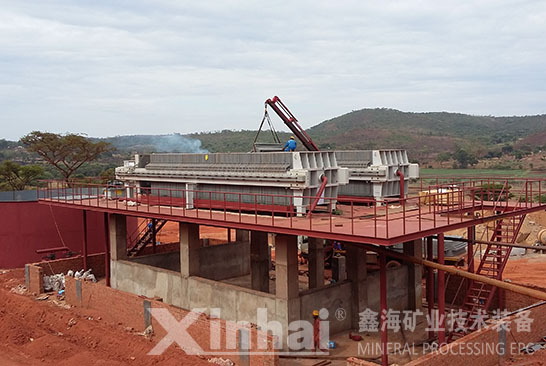 Plant production and drainage systems. It mainly has two parts. One is the thickener overflow water which through adsorption column, the other is a filter press filtrate. The two parts were involved in the production of water back to the pool returned to the production cycle, in order to achieve zero wastewater discharge.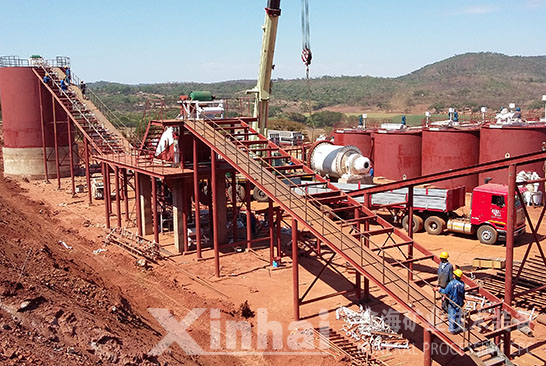 Embryonic form of the plant. According to the production process and other requirements, concentrator is mainly divided into three steps. The first steps is 1373m above sea level, which composed of raw ore yard, new pools and 33kV master substation; The second level is absolute 1365m above sea level, including ore bin, 1#2# belt conveyer, crushing workshop, screening plant, 3# belt conveyer, fine bin, grinding workshop, shaking sorting workshop, plant power distribution room, and diesel engine-generator rooms; The third step absolute elevation is 1361m, including thickeners before leaching, leaching plant, tailings dry workshop, desorption electrolysis system, smelting workshop, activated carbon regeneration plant, sodium cyanide warehouse, an experimental laboratory, back into the pool, pool and so on.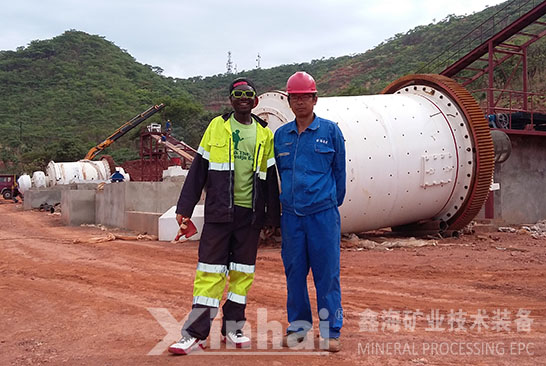 Xinhai engineer together with hip-hop Zimbabwe friends.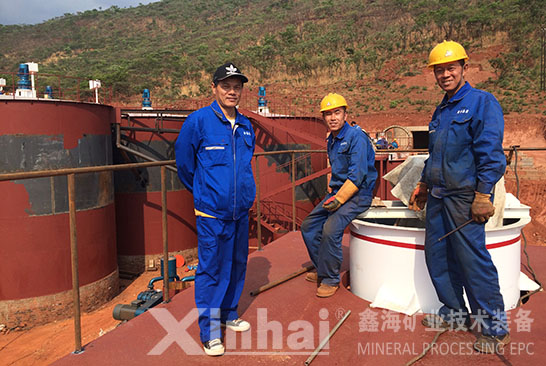 Engineers fighting in the first line of project construction, "What you need is what we can do".