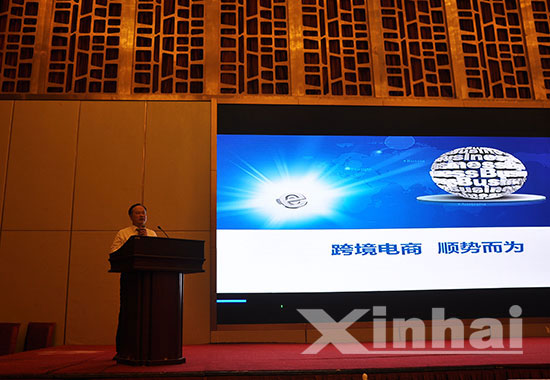 Mr. Zhang made a speech on the conference
On September 13, the opening ceremony of Yantai Cross-border E-commerce Association was held in Fushan Hotel, Fushan District of Yantai. Almost two hundreds of people attended the conference, including Deputy-Director General of Yantai Commerce Bureau, Furong Song, leaders of commercial departments of Fushan District government and various counties and urban districts, managers of E-commerce Department, General Manager of Channel Platforms Group of Google Greater China, Bai Yong, Regional Sales Director-Northern China, DouJian, Channel Manager-Northern China, Li Bo, as well as all cross-border e-commerce enterprises and foreign trade enterprises.
After selected by association members, Yunlong Zhang, Chairman and General Manager of Xinhai, Fellow of the Australiasian Institute of Mining and Metallurgy, Vice Chairman of Strategic Union for Technology Innovation of Gold Industry, Vice President of Green Mine Construction Promotion Committee of China Mining Association, was elected as the president of Yantai Cross-border E-commerce Association.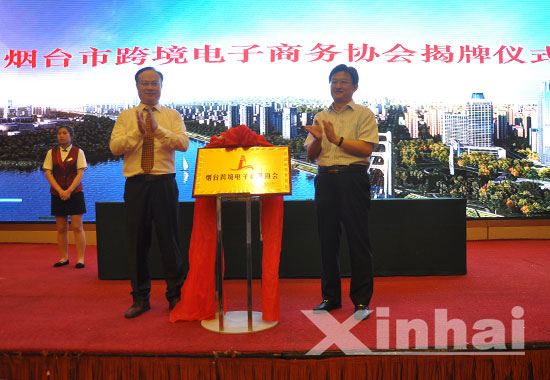 Mr. Zhang and Mr. Song unveiled the plaque for the association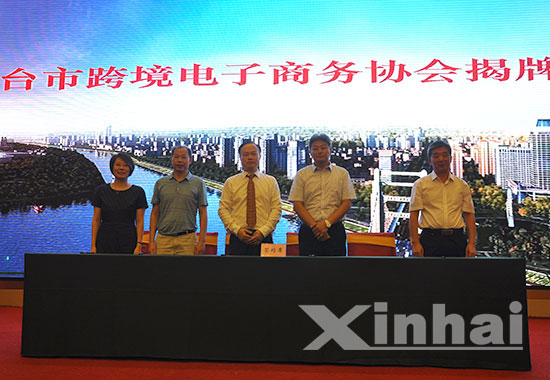 Mr. Zhang signed a strategic cooperation agreement
At the meeting, Mr. Zhang analyzed the manufacturing environment according to market economic situation at home and abroad: the declining global economy, excessive production capacity at home and the new normal of economic brought many problems to the development of Chinese manufacturing industry. At the same time, the flourishing global emerging and developing economies, emerging overseas markets and China's 13th Five-Year Plan also brought opportunities for Chinese manufacturing industry.
Under these circumstances, Xinhai began trying Internet marketing transformation in 2012. After few years of development, Xinhai obtained great achievements and formed a new marketing mode: namely Enfo eMarketing, market internationalization, manufacturing servitization, development innovation and management modernization. Relying on cross-border e-commerce to drive Internet transformation, Xinhai gradually finished its transformation and upgrading from a traditional equipment manufacturing enterprise to professional mineral processing service provider.
In the future, Xinhai will focus on serving Yantai local enterprises and help Chinese manufacturing industry to expand overseas market. Besides, Xinhai has cooperated with Fushan District government and Google in Google discovery zone that takes search engine advertising and foreign trade software cloud server as the core business and helps enterprises to solve overseas marketing problem completely.