One. Xinhai Packaging Process
Packing and shipping is the most important preparation for installation and commissioning, which is directly related to whether the equipment can deliver well, whether the installation can be completed efficiently, whether the commission can reach the standard successfully.

Two. Packaged Forms
According to the different features of goods, the packaged forms can be divided into several ways, such as wooden cases, iron case packing, baling, rain and dust packing, and nude packing.
1. Wooden Case Packing
1.1 Here are some goods that need wooden case packing: small size equipment, components, spare parts, tools, installation materials (valve, flange, tee, etc.), electrical materials (lamps and lanterns, electrical wiring, electrical components), laboratory equipment, etc.
1.2 The wooden case adopts fully enclosed type. Those products with high water-proof requirements (fittings, bearings, electrical appliances, etc.) must be filled with waterproof bags. The sum of length and width of wooden box is larger than 3000mm, and the woken case whose weight is more than 1000kg must increase the iron angle bead. The material of export packing cases should use multi-layer plywood (special cases adopt iron box, such as customer or customs requirement).
1.3 In principle, the spare parts and components of same equipment should be packed in the same wooden box. More but smaller components (such as bolt, rail) should be packed in gunny bags, then wooden case after classification. It is strictly prohibited to package together of goods that used in different equipment (such as spare parts, installation materials, installation tools, laboratory equipment, etc.)
1.4 All packed wooden cases must be equipped with detailed packing list, which is done in duplicate. The listing must be handled by encapsulation process, and posted a copy on both sides of the box. The case number must be corresponded to the wooden box. Besides, photos must be took when packing and saved them on computer. The listing details include components, spare parts, installation tools, installation materials, laboratory equipment, electrical materials, etc. Then, the corresponding number must be written, such as customer name, goods type, goods quantity &name and goods. Other markings are considered according to the actual situation (center of gravity, waterproof, upward, etc.)
1.5 The weight of goods should be controlled within 1.5 tons, and the base height of each wooden box can't less than 100mm, so that the wooden case can be transported by forklift and crane. The wooden cases that transported by railway and maritime must adopt iron angle bead, and the iron stand must be equipped with four hanging walls, which is easy to reshipment.
2. Strapping Package
2.1 Strapping Package can used in those components who are not suitable to wooden cases or iron cases, but very thin and regular. The strapping methods include: ordinary strapping, wooden pallet strapping and steel strapping.
2.2 Here are some products that use strapping package
Those products with high quantity but total weight less than 1000kg are suitable to be strapped by steel wire and packing strap, such as batch of regular material pipe, agitation tank, leaching tank, tank plate of thickener, flange, stiffening plate, platform handhold. The strapping position is 150 mm far from product end, and two strapping position shouldn't exceed 1500 mm, otherwise, one more strapping. By the way, same equipment need be packed independently.
Wooden pallet strapping can be used in clean water pump, chemical pump, plastic board, idler frame of belt conveyor, motor, valve (more than two pieces), and cyclone. The products in wooden pallet must be tightened by steel nail or packing strap (the distance of two packing straps cannot over 1.5 meters), motor and pump must use stretch film. Wooden pallet packaging can be adopted depends on the situation.
Support beam of steel structure platform (electrolytic adopts steel strapping), vertical shaft assembly (flotation machine, agitation tank, leaching tank) (more than 2 pieces), motor (more than 6 pieces), products less than 4m need more than two straps. Otherwise, the distance of strapping position should not be less than 2m, both sides of steel frame base cannot less than 12 # channel steel, the distance of two ends should not be less than 1 meter.
2.3 The height is less than the width in principle, and the length of upper part should less than the length of below. Two sharp parts should be fixed with the rubber covering. The strapping package must be securely strapped and can't move axially.
3. Nude Packing
3.1 Nude packing is mainly used for some equipment that is wear resistant, high quality, and without packing, such as the steel that install the material, shell plate of equipment, which saves cost for customers. If the equipment cannot be placed on the ground smoothly, or it is not easy to hoist, the support and chassis must be installed additionally.
3.2 The chassis design should be compliant with the requirements of balance force, stability & solidity and easy to load and unload.
3.3 The important parts of nude cargo (such as motor, bearing and electrical appliances) must be wrapped in stretch film firstly.
4. Waterproof and dustproof packing
4.1 Waterproof and dustproof packing is mainly used for some equipment that can bear slight pressure and wear, printed with finishing coat on the surface, have requirements of aesthetic degree and long-term saving to equipment.
Top of electric control cabinet must adopt waterproof measures. The top need be cover with rainproof cloth, other parts need be packed with foam board stretch film. Besides, four hanging walls should be added in railway transportation.
4.2 Different bright packing clothes can be adopted to distinguish them clearly. Equipment of each project only use one color packing cloth, which can avoid wrong delivery.
4.3 Notes:
The package should be tight, the vulnerable parts should be marked clearly, or the packing staff should remind the forklift worker, which prevent damage during loading and unloading.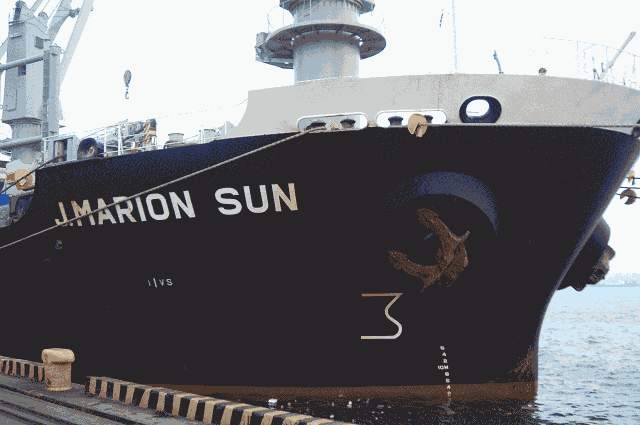 Three. Reinforcement Measure
1. Reinforcement of container packing
﹒Minimize gap during container packing. If the gap is over 300mm, the container must use chuck or packing belt after loading.
﹒Those goods with high center of gravity, like agitation tank need chuck to fix the base and packing belt to fix the top.
﹒Those goods easy shift need steel nail or chuck to tighten them on the container board, the packaging belts should be in tension, the sharp parts need increase the rubber pad.
﹒For heavy goods (more than 3 tons), the bottom must be fixed with sawdust and the upper part must be tied with wire rope.
﹒The same equipment should be packed in the same container, and the spare parts should be packed into the same container.
2. Reinforcement of frame cabinet
﹒The weight of the cargo should be evenly distributed over the floor, and the center of gravity should be less than half of the height of the cargo.
﹒The goods and reinforcing tools mustn't cover the four lifting points of frame cabinet.
﹒There should be sufficient support between the corner column of frame cabinet and cargo. There are at least 30 cm gaps between the cargo and corner column.
﹒There are at least 5 reinforcement points on the single side of frame cabinet, which cannot be loaded in a push, pull or dump mode.
﹒At least two chucks should be placed between the cargo and the frame cabinet in each direction, preventing the movement during transportation.
﹒The body of ball mill is heavy, which need steel frame and frame cabinet for tightening.
Xinhai adopts professional ship design and packaging design for every project, ensuring that every machine, spare part, electrical component, installation material of each EPC project can arrive at the project scene safely, obtaining the standard production as soon as possible!