In the forty years of reform and opening up
Great changes happened in China
Private enterprises also shone differently
Forty years
Just a little sparkle
In the long human history river
However, for Xinhai
Great changes of era have happened silently
01
Reform and opening up policy
Broke out the limit of system and mechanism
Raised up the huge market
Motivated the energy of people
And lighted up the flame of enterprisers'thinking
Made the private economy grow rapidly
Hence 4860m2 was changed to 66364m2
Hence "Xinhai Mode" emerged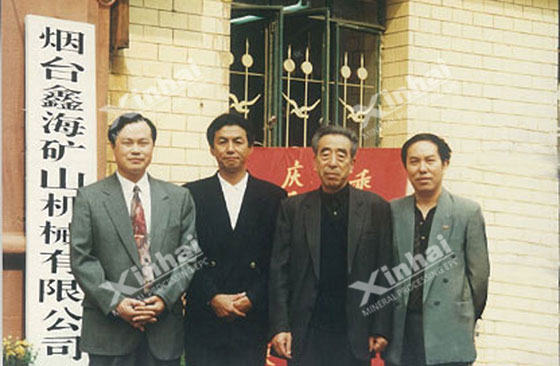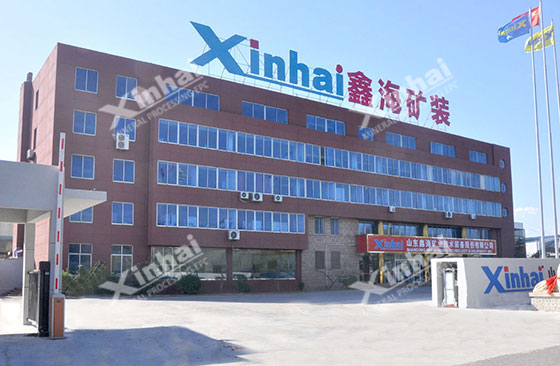 (In 1997, the workshop of Xinhai was only 4860 m2. After extension, Xinhai office building and workshop covered 66,364 m2. At the same time, the new workshop is under construction)
The story of workshop
Is the story of Xinhai
And is the story of yours too
At that time, China strongly supported the development of private enterprises, and published a series of policies, which attracted a lot of people to startup, including me. Different from providing mineral processing equipment, Xinhai insisted on providing mineral processing EPC service at the beginning, which was a new mode that nobody tried before. Most peers were generally not optimistic about it, but we still did it. The facts showed that our mineral processing EPC service was very correct. And later e-commerce marketing, there were just many questions about us, if not more. Actually, Xinhai was in a growing number of people questioned. In the first half year of 2018, our performance increased rapidly. Looking back on the past, the support of China and government was the biggest power for us.
--- Zhang Yunlong, the Chairman and founder of Xinhai Mining
When I came here, the workshop was just a little. Once we worked, the equipment occupied the whole room and the noise was everywhere. Now it is different. The whole workshop is very spacious, which makes us easy to work.
--- A 20-workyear worker of Xinhai
02
Reform and opening up
Encouraged the startup and creation
Activated the whole market
Hence
The compact research in the laboratory
And the prudent discussion on the seminar
Finally
The 112 patents on the Xinhai's patent wall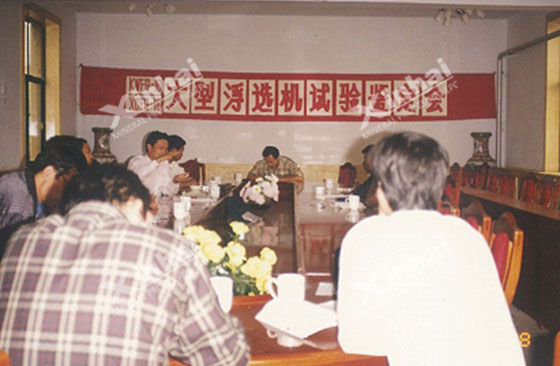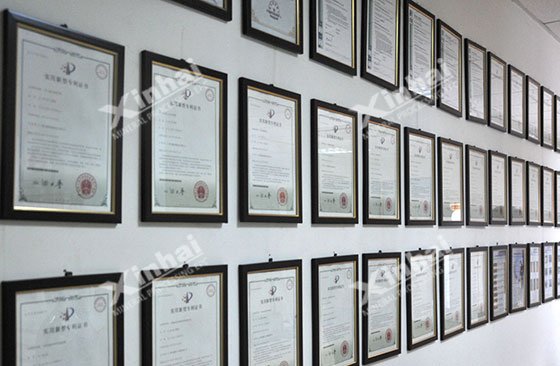 (Picture 1 showed the first large flotation cell developed by Xinhai in 1990s. Now, Xinhai can manufacture more than 1000 kinds of mining, processing, smelting equipment, and provide full sets of main and auxiliary equipment for mine less than 50000 tons/day capacity. Besides, Xinhai has also improved 80% of common mineral equipment, and applied for 112 patents. Picture 2 is Xinhai's patent wall)
Xinhai never stops
The step of innovation
We could hear innovation everywhere at that time. When developing the first flotation cell, the design scheme was discussed a dozen times, and the design paper was nearly a table tall. All of us stayed in the laboratory for a whole day, not even home sometimes. I was just married at that time, and there were several arguments between me and wife about it. When we succeeded, I felt that all what I paid rewards.
--- Mr. Li, research personnel who developed the first flotation cell
Xinhai spent a lot of effort and financial resource on researching. I was so proud of being one of Xinhai people when I saw the patent wall. And I also set a goal that won a place on the patents wall within five years.
--- A technic from Xinhai Mechanical Design Institute
03
Reform and opening up
Going out to the world
Made Xinhai step into a boarder market
One Belt and Road in new era
Xinhai moves forward firmly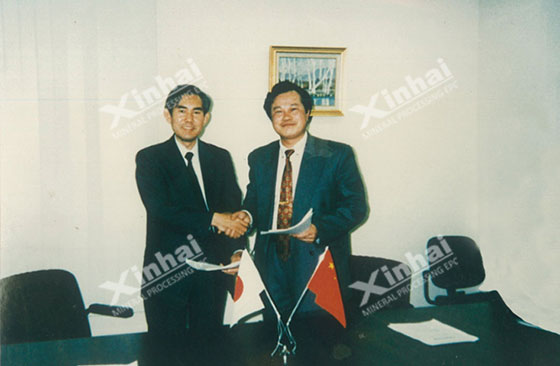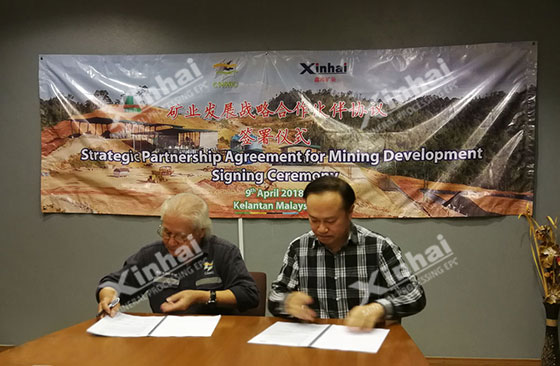 (Picture 1 showed that the signing ceremony of the first overseas project of Xinhai in 1990s --- Japan Tokyo corporation silicon sand dressing project. Picture 2 was the signing ceremony of Malaysian CNMC 500TPD gold processing project. Now, Xinhai has finished over 500 mineral processing EPC projects all over the world, and served over 2000 mines. Besides, Xinhai successively set up its overseas offices in multiple countries. The product was exported to over 90 countries all over the world)
What you need
Is what we can do
Time is changing
Xinhai service intention is always the same
In 1990s, China published the going-out policy, simplified the procedures that related to foreign trade, and provided various financial preferential tax treatments. Mr. Zhang Yunlong found the potential of overseas market. Japan silica sand dressing project was the first overseas project that we undertook. The negotiation process lasted for a month, because our competitor also negotiated with our customer, so we must keep our eye on the information of customer and competitor. It was the first time for Xinhai to step in overseas market, so what we can depend on was our quality and technology. This project did gave us great confident and motivation at that time.
--- The participant of Japan silica sand processing project
After the One Belt and Road propose was put forward, Xinhai took a lot of effort on the countries along the Belt and Road, and received a great result. Malaysian CNMC 500TPD gold processing project was a typical cross-cultural cooperation project, and It was also the first CIP plant in Kelantan State, Malaysia. From signing to the first gold-loaded carbon produced, the whole project only took 6 months. The clients were very satisfied about our high-quality and high-efficiency, and I was also proud of being one of the Xinhai people.
--- Mr. Xue, project manager of Malaysian CNMC 500TPD gold processing project
04
Time goes by
You have a high spirit in old days
You have faintly grey hair now
The new us
Like the old you
Filled with surging blood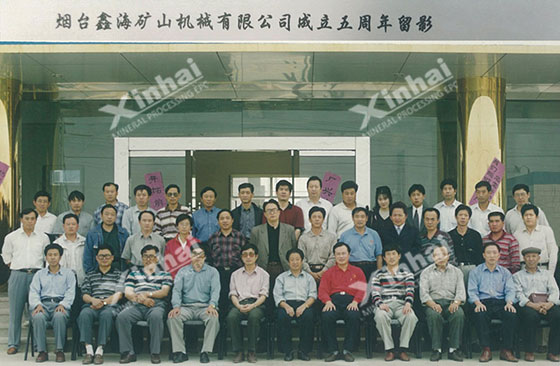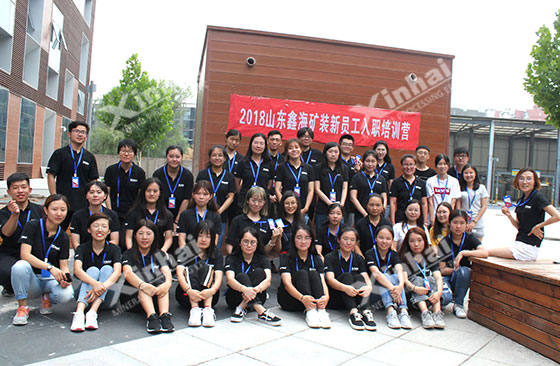 (Picture1: Fifth anniversary of Xinhai in 2004. Picture2:2018 graduates joined Xinhai. Xinhai has extended its family from several people to hundreds of members)
Reform and opening up are unfinished
Xinhai never stops its steps
President Xi said that: Every age has its own problem, each generation has its own destiny. Although we went through mountains and rivers, we still need to make an arduous journey. Xinhai will keep forward with its original intention!