(The Second Shandong province international trade salesman skills competition finals)
Use the table of contents below to navigate through the guide:
01
The talents of international trade won good grades
Recently, sponsored by Shandong federation of trade unions and Shandong department of commerce, and undertaken by Shandong foreign economic and trade union committee, the second Shandong province international trade salesman skills competition finals were held in Shandong Vocational College of Foreign Trade. The theme of this competition is "Inspiring the innovation of employees, pushing the transformation and update of international trade". it tested from three aspects including the basic knowledge of international trade, foreign trade business negotiation skills, and business spoken English. It brought a platform for front-line business personnel to show their theory knowledge and business practice skills.
The competition was attended by 55 players from 34 teams from the foreign trade and economic cooperation system of Shandong province. Though a series of selections in Yantai city competition, the Yantai representatives from Xinhai Mining, Fei Yan and Linping Shang, successfully enter the final competition, and respectively won the third prize and excellence award in the final of the competition.
And before, the internation trade personnel of Xinhai Mining also won all the way through and won a number of honors in the the second session of Shandong province international trade salesman skills competition Yantai city selection co-organized by yantai city federation of trade unions and Yantai city bureau of commerce. Among them, Linping Shang wons the second prize in the Yantai city selection, and Fei Yan won the third prize. They finally were selected as the representatives of Yantai city to participate in the finals of Shandong province international trade salesman skills competition. Yang Liu, Bo Yang, and Guoqing Jiang won the excellence award in Yantai city selection.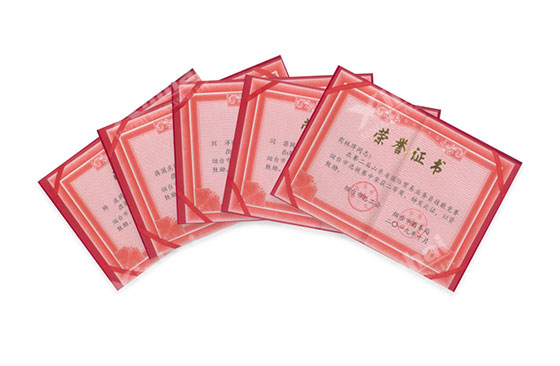 (Yantai city selection - Xinhai Mining certificates)
This competition demonstrates the excellent business skills of Xinhai people and the spirit of not being afraid of strong hands and being brave to surpass. It also promoted the mutual learning between Xinhai Mining business personnel and excellent business talents in provinces and cities, and further improves Xinhai Mining's external service capability, so as to provide more efficient and high-quality services for global customers.
02
Ther vocational skill talented person has outstanding achievements
Previously, the Fushan district of Yantai federation of trade unions and the bureau of human resources and social security of Fushan district jointly hosted the 2019 annual vocational skills competition for workers in the mechanical processing industry. The competition set up "welder, fitter, lathe, processing center" four events, a total of nearly 100 workers to participate in the skills competition.
After a gruelling match, Zhaokun Yu and Haishan Liang from Xinhai Mining won the second and third prizes in lathe group, and were also awarded the Fushan District May 1 labour medal.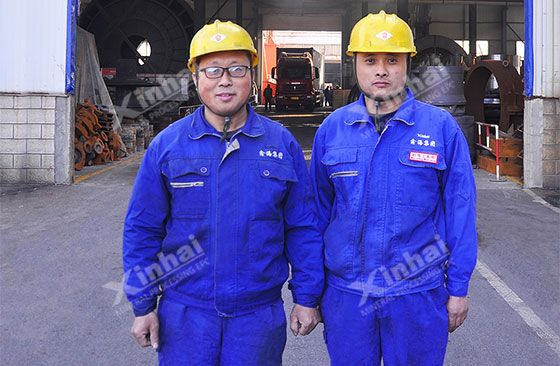 (Xinhai Mining Zhaokun Yu and Haishan Liang)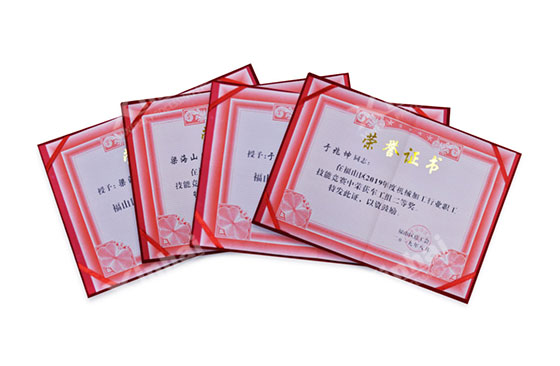 (Honorary certificate of 2019 vocational skills competition for workers in mechanical processing industry)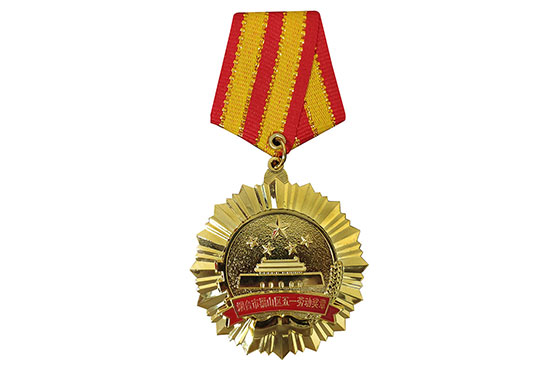 (Fushan District May 1 labour medal)
This vocational skills competition shows the good spirit of Xinhai Mining workers and superb, solid professional skills level, adhere to the high quality, efficient processing equipment to ensure the technical and economic indicators of customer selection, to ensure that customers rest assured.
Since founded in 1997, Xinhai Mining always held the service concept "what you need is what we can do", and has won the trust of millions of customers all over the world with our professional dressing technology and service attitude to solve practical problems for customers. Nowadays, along with the national strategy of "going out", "area" initiative, xin sea mines continue to deepen the transformation and upgrading of its own, to carry out the implementation of interconnection "marketing", "market internationalization", "manufacturing" of service, "the development innovation" and "management modernization" five strategic, the Xinhai people also with the company development pace, constantly raise their overall quality.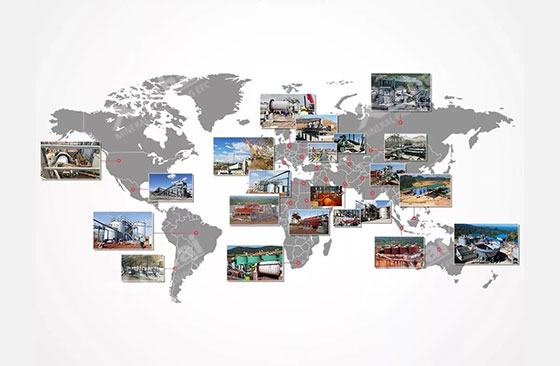 (Xinhai Mining Mineral Processing EPC+M+O service projects all over the world)
In the future, Xinhai Mining will continue improving the comprehensive quality and skill level of all personnel. Enhance our awareness and capacity for innovation, strive to cultivate a team of industrial employees in the new era who are ideal-abiding, technology-savvy, innovation-minded and brave enough to take on responsibility and make contributions, and vigorously promote the spirit of model workers, labor and craftsman. To provide customized mineral processing EPC+M+O service with better posture and bring more contribution in building a modern strong force in new era.