To solve the shortage of epidemic prevention materials and guaranteeing the work and production resumption smoothly, Yantai Hehao Medical Technology Co.ltd sent 10,000 heart-warming masks (insert type) to Xinhai Mining through the organization of Yantai Fushan district Industrialization and Information Bureau, which help Xinhai Mining to resume the work and prevent the outbreak at the same time.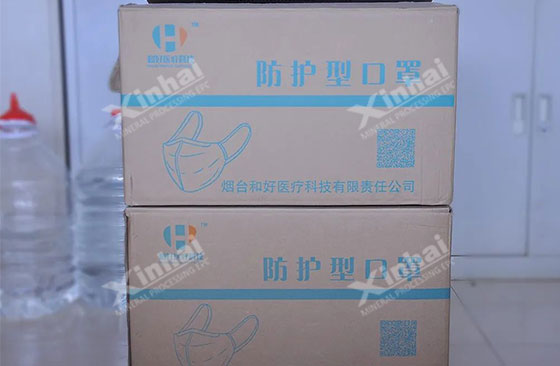 Mr. Han Qingwang, the chief executive officer of Xinhai Mining, and Mr. Wang Chuanmo, the executive office director, received this branch of heart-warming masks as the representatives of Xinhai Mining. We express the heartfelt thanks Yantai Fushan District Government for the behavior to send masks, concern about and help enterprise to return to work and production during this key period of anti-epidemic.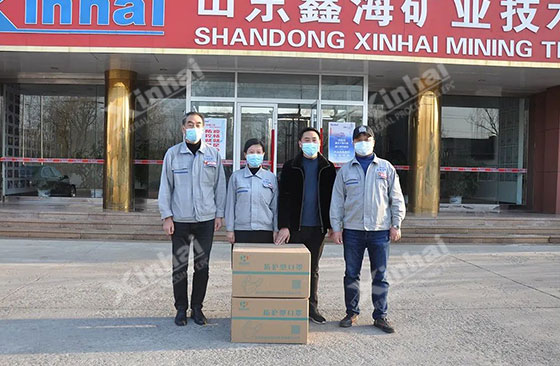 In the current situation of the shortage of protection materials, these heart-warming masks not only provide an important protection guarantee for the production and service of Xinhai Mining, but also let us truly feel the warmth of the Yantai government, more firmly confident in jointly overcoming the epidemic situation and restoring the economic development!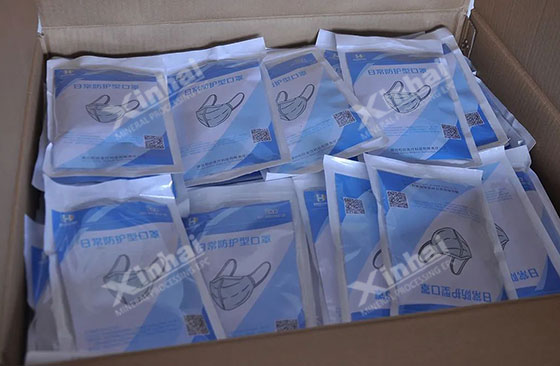 Since the outbreak, Xinhai Mining actively responded epidemic prevention and control requirements, carrying on with the implement of government plans for epidemic prevention and control. Xinhai Mining return to work and production under the the leading and help of leaders at all levels, insisting on a good job in epidemic prevention and control and overall planning to do a good job in the operation at the same time. We are contributing to bring our own effort in the steadily development of economy society which highlights the corporate responsibility.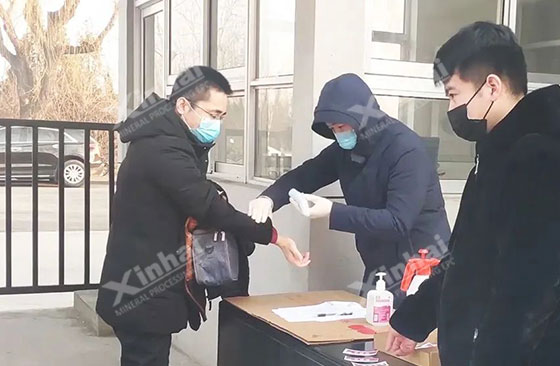 Now all the confirmed cases of new crown pneumonia in Yantai were cured and discharged from hospital, and the epidemic prevention and control work achieved phased results. There is no winter insurmountable, there is no spring refusing to come! From now on, Xinhai Mining will properly handle the relationship between epidemic prevention and control and opertation, make comprehensive consideration, scientific overall planning and careful arrangement, do our best to promote the steady development of regional economy under the leading and supporting of government at all levels.