The June this year is the 19th safety production month in China. The theme of this safety production month is to eliminate the hidden dangers and build a strong line of security. Xinhai Mining carries out activities to promote safety production by the leading of relative government department, and the safety production knowledge training, and organized the safety production knowledge study. The safety production consciousness is rooted in the heart of every employee, improving the safety quality and eliminate the safety accidents.
Safety production is the eternal subject. Xinhai Mining takes responsibility for raising the safety awareness of employees. It actively popularizes the safety production knowledge and improving the self-protection of employees. Xinhai creates an atmosphere of "Safety Always In Heart" for employees.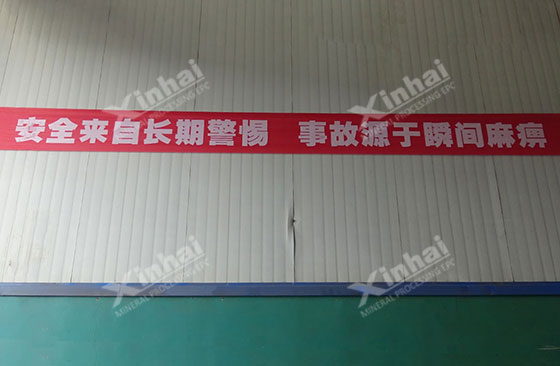 The training content of this safety production month can be divided into 5 forums, including safety production knowledge, fire safety, work injury handling, safety signs, general operation safety and other parts. It is abundant and particular, which is easy to understand. It listed the dangers, hazardous point and accident-prone, analyzing the reasons for accidents and clarifying the importance of safe production. Xinhai depths the safety production practice and management level awareness of employees, and alarming all the employees.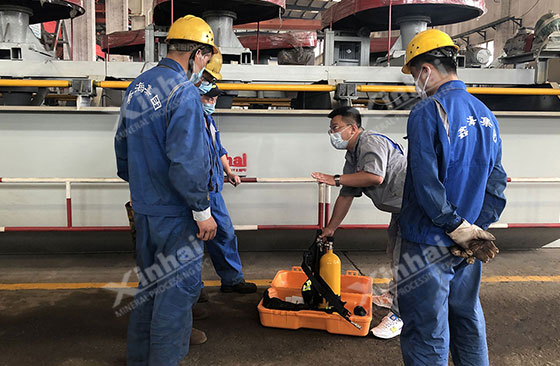 At the same time, some old bad work traditions and work habits are mentioned in the training. These behaviors are pervasive, repeating and stubborn, which are the common hidden trouble in safety production. According to these problems, the staff of the safety and environmental production section emphasizes the result and danger and awoke the employees not to ignore the details in safety production, to avoid the tragedies.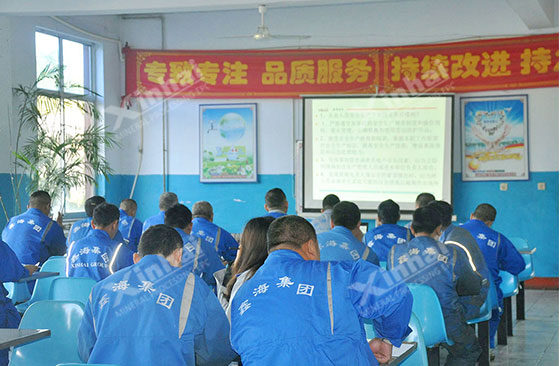 In the future, Xinhai Mining would continue to put safety production first, deepening the safety awareness, red-line awareness and responsibility awareness of all the employees, further deepen the safety production awareness, red line awareness and responsibility awareness of all personnel, fully mobilize the initiative of all personnel to prevent accidents, effectively implement the responsibility system of safety production main body, eliminate hidden safety hazards, and make the safety production special work detailed. With Good attitude, Xinhai Mining serves every customer and every mineral processing EPC+M+O project!