In recent years, the new energy market has risen rapidly, and the development momentum of lithium mines is booming. At the beginning of the year, Sinomine Resources Group Co., Ltd. acquired Bikita lithium mine in Zimbabwe for 1.146 billion yuan, which attracted great attention from the market. At the beginning of June, Xinhai successfully signed a 2 million TPA lithium project in Zimbabwe with Sinomine to help its overseas lithium mine construction! At that time, Xinhai will provide customized mining industry chain services including lithium ore beneficiation process research and design, complete set of machines manufacturing and procurement, commissioning and delivery.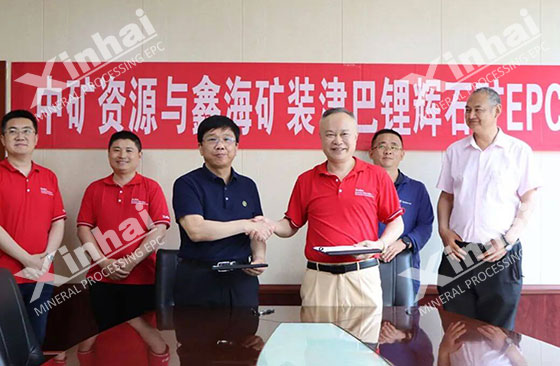 The project was launched in mid June. President mnangaguwa of Zimbabwe, vice president konstantino chivinga, Minister of mining, governor of Masvingo province and other officials attended the event.Sinomine Resources Group Co., Ltd., founded in 1999, originated from the former China Nonferrous Metals Industry Corporation, is a mining conglomerate with the whole industrial chain of mineral resources. As one of the major domestic suppliers of battery grade lithium carbonate and lithium hydroxide, Sinomine has an annual production capacity of 25,000 tons of battery grade lithium hydroxide and battery grade lithium carbonate. In the first quarter of this year, Sinomine acquired Bikita lithium mining in Zimbabwe, further expanding lithium resource reserves and production scale. It is expected to be delivered and put into operation in June next year.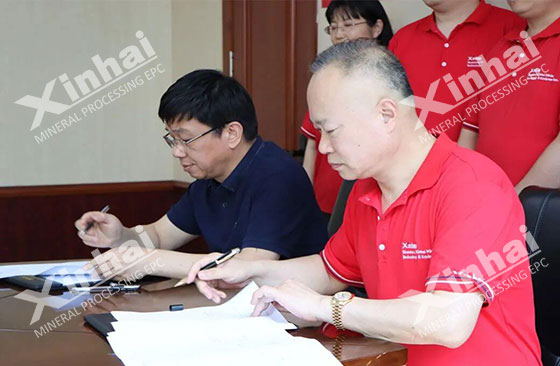 Bikita lithium project in Zimbabwe is located in maxungo province. It is connected with the capital, the capital of mazungo Province, Durban port in South Africa and Beira port in Mozambique by highways and railways, with convenient transportation and relatively perfect infrastructure. The mining area of the project is about 15.28 square kilometers and is now in the mining and production stage. At present, its beneficiation capacity is 700,000 tons per year. And its main products are technical grade lithium permeable feldspar concentrate and cesium garnet concentrate with high grade and low impurities. There are still many unverified LCT type (lithium cesium tantalum type) pegmatite bodies in the mining area, which has the potential to further expand the reserves of lithium cesium tantalum mineral resources.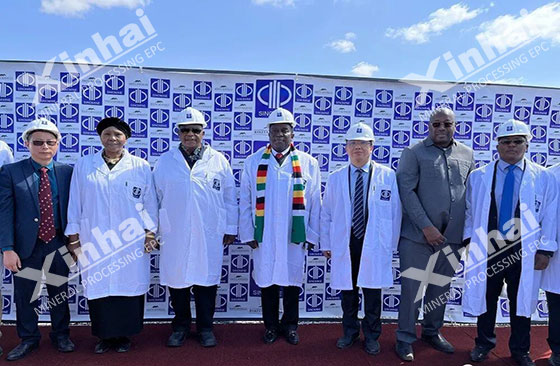 At the commencement ceremony of the project, President mnangaguwa said that the reconstruction and expansion of Bikita mine and the new production line will consolidate Zimbabwe's position as a diversified mineral producer and a major participant in the battery mineral supply chain. At the same time, it will also bring about the value growth of the manufacturing industry chain. The construction of Bikita lithium project can enable Zimbabwe to fully develop lithium resources, improve the development level of manufacturing industry, create more industrial added value, and contribute more to the development of global green energy.
The cooperation with Sinomine has opened a new era for the development of Xinhai. Xinhai will further develop lithium ore dressing technology and achieve innovative breakthroughs. As the proponent and practitioner of the whole mining industry chain (EPC+M+O) service, Xinhai has always adhered to customer demand-oriented and provided customized mine beneficiation solutions for customers. In the future, Xinhai will continue to accelerate the pace of innovation, provide scientific and economic customized ore dressing solutions for more mines around the world, constantly use cutting-edge technology to improve its core competitiveness, and promote the mining industry to move towards high-quality development.