Hematite is one of the types of iron ore that belongs to iron oxide minerals. With the increasing shortage of free-milling magnetite in recent years. Hematite has gradually become the mainstream of iron ore in the market, which stimulates the development of relevant hematite ore dressing technology and equipment.
Because hematite is a kind of weak magnetic minerals, it is hard to get hematite concentrate by single magnetic separation process (including roasting magnetic separation and magnetic separation). Therefore, Xinhai often combine magnetic separation process with other hematite ore dressing processes rather than adopting single magnetic separation process, such as roasting process + magnetic separation process, magnetic separation process + flotation process, weak magnetic separation process + strong magnetic separation process + gravity separation, etc.
Brief Introduction:
One. Crushing and Screening
Take China as example, the hematite has low grade and complicated composition in China, so the crushing and screening often use three opening or three stage a closed circuit process. The main process is coarse crushing - secondary crushing - screening - fine crushing. The relevant hematite Crushing and screening equipment to as follows:
Crusher
Crushing Size
(mm)
Screening Size
(mm)
Jaw Crusher(coarse crushing, secondary crushing)
160-320
— —
Gyratory Crusher(coarse crushing)
125—1450
— —
Cone Crusher(secondary crushing, fine crushing)
22-75
— —
Round Vibrating Screen
— —
0-12
Auto Centering Vibrating Screen
— —
6-12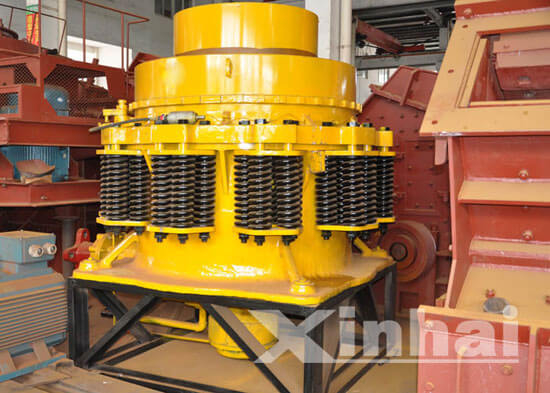 Spring Cone Crusher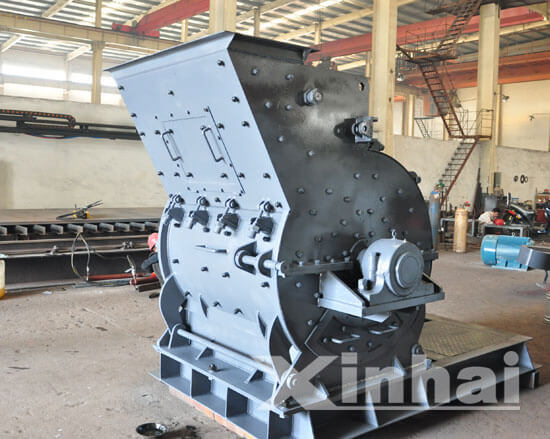 Hammer Crusher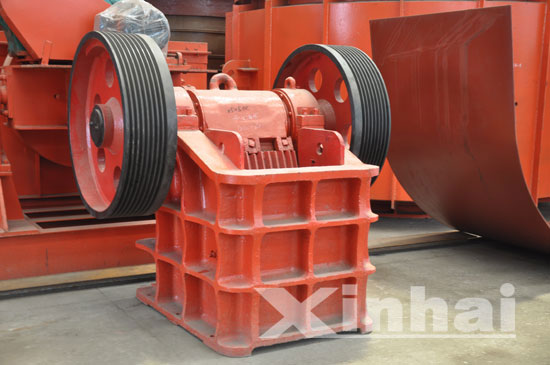 Jaw Crusher
Two. Grinding
Hematite grinding usually adopt autogenous mill (used in large plant) or grid type ball mill + overflow type ball mill for wet grinding. The traditional ball mill are mostly centrally-driven ball mill, which consume high energy. Therefore, Xinahi has developed peripheral roller type energy-saving ball mills, which obtained obvious energy saving effect in many hematite ore dressing plant.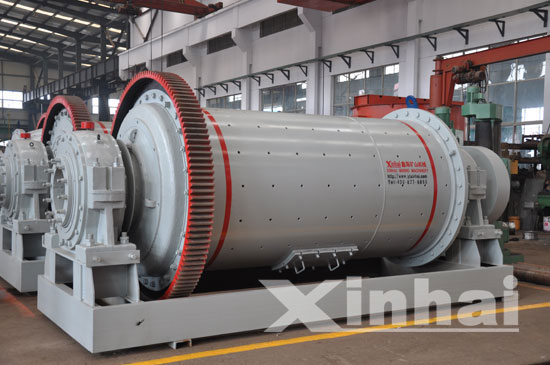 Wet Grid Type Ball Mill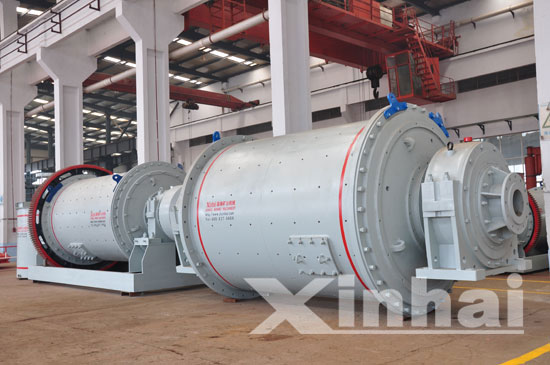 Wet Overflow Ball Mill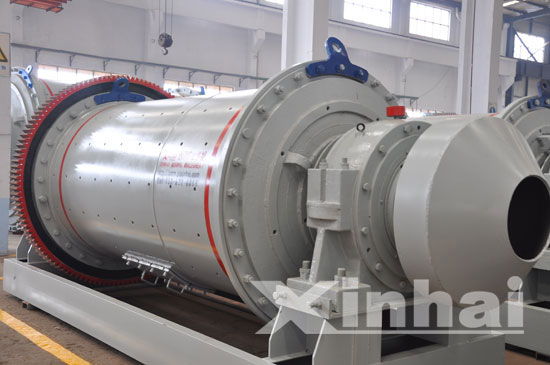 Wet Rod Mill
Three. Mineral processing
The common process of hematite ore dressing are weak magnetic separation + gravity separation process, magnetic separation + flotation process.
1. Weak Magnetic Separation + Gravity Separation Process
Advantages: This process adopts simple process and equipment. It not only makes good use of mineral properties, but also decreases ore quantity of gravity separation circuit. Besides, it selects different equipment to process different hematite fraction, which guarantee the effective processing of spiral chute and centrifugal concentrator, then obtains better processing index.
Weak magnetic separation used permanent magnetic dewatering tank before, but now Xinhai has adopted magnetic separator in hematite ore dressing plants. Compared with permanent magnetic dewatering tank, magnetic separator can improve 3-4% rough concentrate grade, increase 5-6% tailings rate and reduce water consumption.
Gravity separation is used to separate hematite and gangue after the process of weak magnetic separation stage. Xinhai often adopt spiral classifier + spiral chute + centrifugal concentrator to achieve classifying and gravity separation.
2. Magnetic Separation + Flotation Process
Advantages: This process use floatation - magnetic separation or magnetic separation - floatation, which can ensure low sulfur content of iron ore concentrate in complex hematite ore dressing and improve the recovery rate of other metals.
The common hematite ore dressing equipment in this process as follows: weak magnetic separator, strong magnetic separator, mechanical agitation flotation cell or air inflation flotation cell. Flotation is divided into two kinds: direct flotation and reverse flotation. Direct flotation floats iron ore concentrate of hematite, which often need collector of fatty acid, such as paraffin soap oxidated, sulfate soap, sodium sulphate etc. Reverse flotation flotats gangue minerals of hematite ore the commonly collectors are paraffin soap oxidated, alkali residue, ether amine, dodecylamine, etc.
Xinhai sets a sample in mines industry relying on its advanced technology and rich experience, many mine owners ask for cooperation with us. Xinhai and now it has been the star in mine industry. With the principle of customer focus, Xinhai dedicates to build up the best mineral processing plant for every customer, help every customer to get better and faster development. Now Xinhai has become the leading enterprise in mineral processing industry!