Recently, the delegation from Zimbabwean government visited Xinhai Mining. Mr. Yunlong Zhang, chairman of the board, received the delegation and communicated cordially with Lieutenant General Engelbert Abel Rugeje, National Political Commissar of the African National Union-Patriotic Front, Ms. Aplonia Munzverengwi, Governor of East Malaysia Province, Ms. Anastancia Ndhlovu, director of the Economic and Trade Committee of African National Union-Patriotic Front.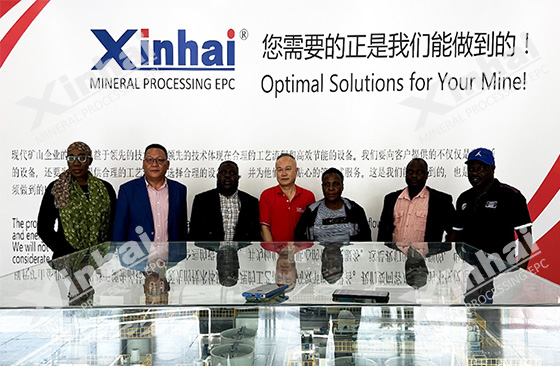 Mr. Yunlong Zhang extended a warm welcome to the delegation of Zimbabwean Government, and gave detailed introduction about the"Turn-key Solution for Mineral Processing Plant(EPC+M+O)", the globalization strategic layout and technological experience and the construction achievements of Zimbabwe Bikita 2 million TPA Lithium Mine Beneficiation Project.

Afterwards, the delegation visited Xinhai Mining Mine Research Institute, Mine Design Institute, Xinhai Mining Intelligent Equipment Industrial Park and other places. During the visit, the delegation admired the VR-guided installation technology and the mobile combined container mine infrastructure, and took a group photo together. Under the guidance of technicians, General Engelbert Abel Rugeje experienced the interaction of VR real scene concentrator plant.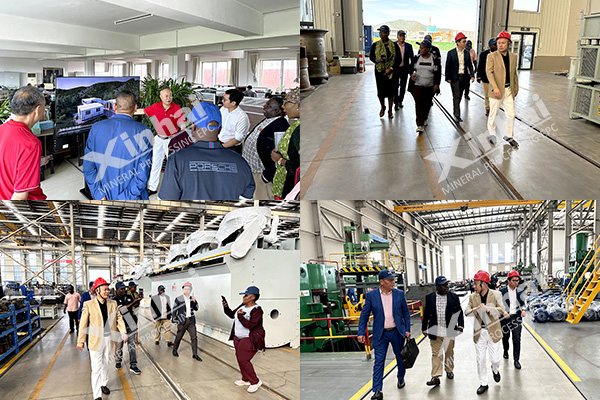 At the Xinhai Mining Intelligent Equipment Manufacturing Base, Xinhai Mining demonstrated the intelligent production and manufacturing process, and introduced Xinhai Mining's dressing plant construction and equipment manufacturing integration services in depth. The Zimbabwe delegation spoke highly of Xinhai Mining's advanced production technology and high-quality beneficiation equipment.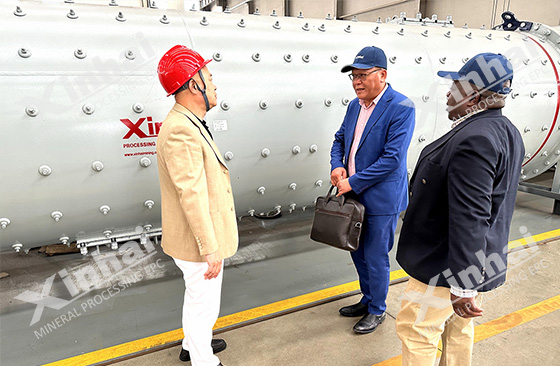 The friendly exchange with the Zimbabwe delegation will further promote the close cooperation between the two sides in more mining fields. Xinhai Mining will further expand investment and construction in Zimbabwe, put advanced technical experience and multi-functional mine infrastructure into project construction, and contribute to promoting efficient construction of local mines and economic prosperity and development!