Mongolia is rich in mineral resources, and gold mines are widely distributed. Recently, the 3 million TPA gold ore heap leaching project undertaken by Xinhai Mining has been successfully put into operation. The project adopts Xinhai Mining's customized "Turn-Key Service for Mineral Processing Plant (EPC+M+O)". The Mongolian plateau has a harsh climate, and the winter is severe and long. The complete set of gold mine equipment manufactured by Xinhai Mining can work around the clock at a temperature of minus 35°C, which provides a strong guarantee for the quality and efficiency of the gold mine project!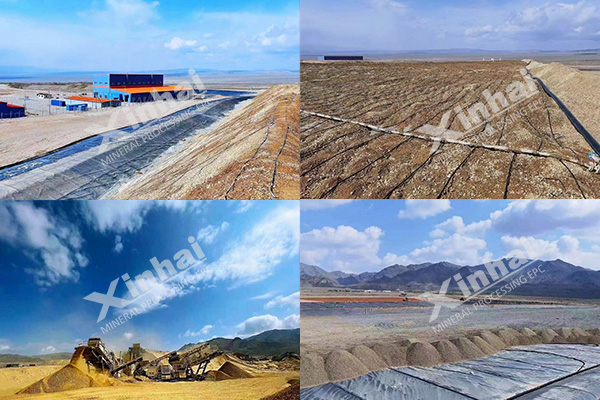 (300 TPA Gold Mine Heap Leaching Project Site)
Use the table of contents below to navigate through the guide:
01

Project Overview

Processing Capacity: 300 TPA

Beneficiation Process: crushing - heap leaching - desorption electrolysis - smelting

Gold Ore Beneficiation Equipment: Carbon Adsorption Column, Desorption Electrolysis System, Pickling Agitation Tank, High Frequency Gold Melting Furnace, etc.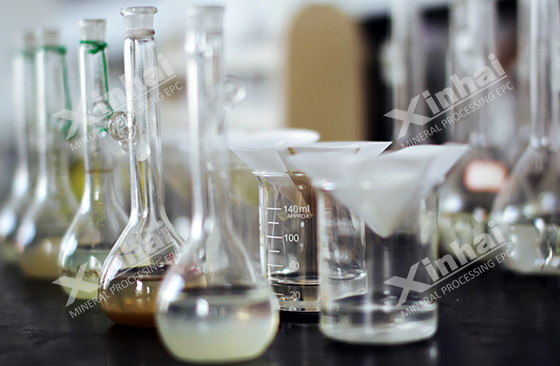 02

Beneficiation Test

Xinhai Mining Research Institute adopts innovative thinking for each research project and tailors it according to the characteristics of ore samples. Xinhai Mining conducts an average of 180 test and research projects per year, and guides the design and production of ore dressing plants with an average of 80 projects per year. The test level has reached the international advanced level. The laboratory has a complete set of modern advanced equipment, which can carry out various beneficiation tests such as gravity separation, magnetic separation, flotation, cyanide leaching and adsorption, and provide reasonable beneficiation processes.
03

Ore Beneficiation Process Design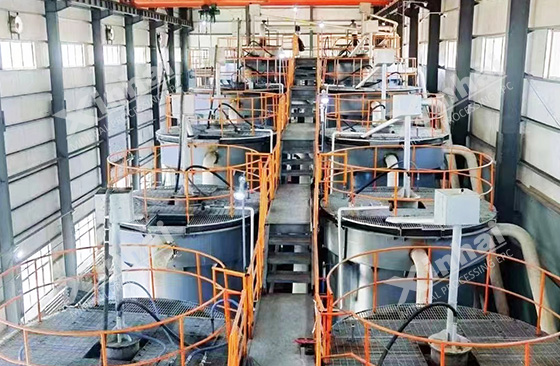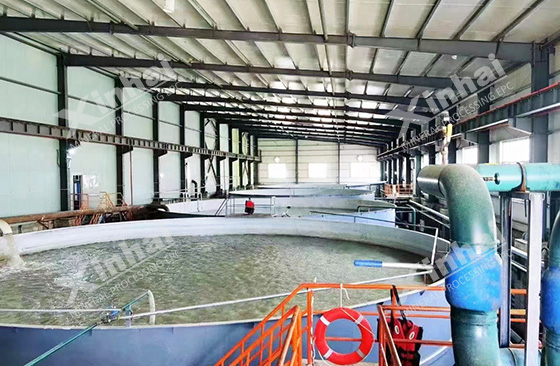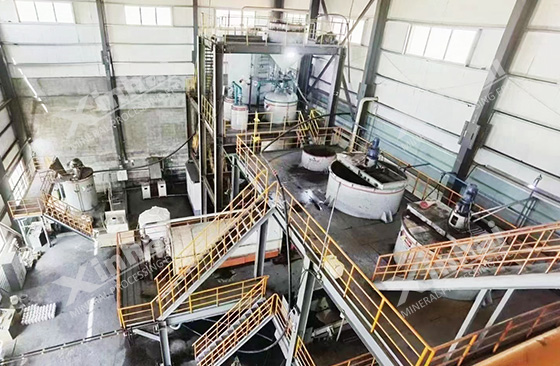 (Inside of 300 TPA gold mine project plant)
According to the results of the ore sample beneficiation test, Xinhai Mining Mine Design Institute carried out design work for the gold mine project, including heap leaching design and related auxiliary facilities, involving mineral processing, water supply and drainage, electric power, civil engineering, general plan, ventilation, HVAC, etc. major. During the design process of the gold ore concentrator, Xinhai Mining technicians will inspect the Mongolian mine environment on the spot, plan and design the concentrator according to local conditions, and formulate a scientific and efficient gold mine production line after fully optimizing the design plan.
04

Equipment Manufacturing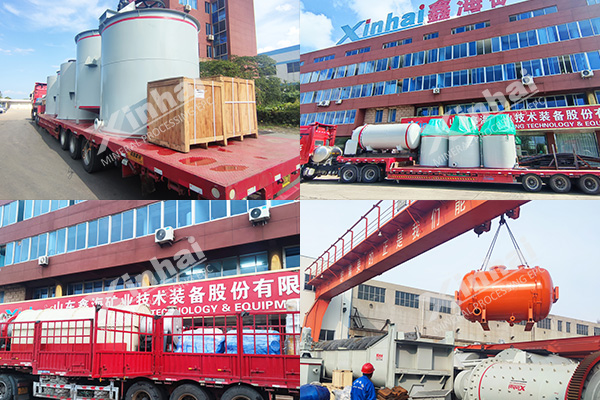 (300 TPA gold mine project equipment shipped)
Xinhai Mining provided a complete set of customized equipment for the gold mine project. According to the climate and terrain characteristics of Mongolia, the equipment was innovatively transformed to improve the operating efficiency of the gold ore concentrator from the actual point of view. At present, Xinhai Mining has two major mining machinery production and manufacturing bases, with hundreds of mechanical processing equipment such as milling, grinding, drilling,welding, plate rolling, and shearing, as well as the self-developed special processing machine tools for ball mills, bearings and pulleys and other special loading and unloading equipment, it can manufacture complete sets of equipment required for the production of various minerals according to international standards.
05

Project Highlights
1. Customized concentrator—Turnkey Service for Mineral Processing Plant
For the 3 million TPA gold ore heap leaching project in Mongolia, Xinhai Mining's customized "Turnkey Service for Mineral Processing Plant(EPC+M+O)" was adopted from the mineral processing test, the design of the mineral processing plant to the manufacture of complete sets of gold mine equipment, packaging and shipping. The mine project has a construction efficiency, short construction period, and quick production.
2. Adapting measures to local conditions—Scientific Planning and Design
The design of the concentrator considers the local climate characteristics of Mongolia. After the designers inspected the mine environment on the spot, they made technological innovations for the gold mine project and formulated a scientific and reasonable design plan.
3. Packing and shipping—Reduce the Cost of Transportation and Unloading
After the completion of the complete set of equipment manufacturing for the gold mine project, Xinhai Mining delivered all the equipment to the project site safely and soundly through a complete packaging and shipping management system. The use of container number and manual management system greatly improves the work efficiency of on-site loading and unloading.
The smooth commissioning of Xinhai Mining's 3 million TPA gold mine project in Mongolia is another successful practice of Xinhai Mining's "Turnkey Service for Mineral Processing Plant(EPC+M+O)"! As the proposer and practitioner of "Turnkey Service for Mineral Processing Plant(EPC+M+O)", Xinhai Mining will continue to be customer-oriented, provide high-quality products and high-quality services, and gradually establish a brand image and value of Xinhai Mining, which will help Xinhai serve the domestic and international markets steadily and continuously, and build a beautiful mine together!