Recently, the first China Mining International Transaction Congress&Expo 2018, hosted by Miningcircle and co-organized by Shandong Xinhai Mining Technology & Equipment Inc., Hong Kong International Mining Association and Suntrans, was successfully held in Best Western OL Stadium Hotel.
At the meeting, Guoping Wang, vice director of Central Geological Exploration Fund Management Center, was invited as a guest speaker; Anjian Wang, director of Global Mine Recourse Strategy Research Center of Chinese Academy of Geologecal Sciences, was also invited to deliver a speech on the subject of Reviewing the Consumption trend of Important Mine Recourses and Prospecting the Future Demands; Shaochuan Bo, CEO of Asia Pacific Energy Investments Limited, made a speech with the theme of Ming Differences at Home and Abroad and Financing Pattern of China Mining. Besides, Xinhai Chairman Yunlong Zhang was invited to share the experience of overseas mining development.
Mr. Zhang started with the pain spots of overseas mining project development, and put forward that there were still many problems in the development of overseas mining, such as investment budget overruns, index and production dissatisfaction, controllable technical modification time, etc. And the problem was the lack of adequate scientific basis in the early technical solutions. At the meeting, Mr. Zhang also illustrated the importance of making a reasonable mining investment program with several mining development projects in Peru, Guinea and Australia.
In addition, Mr. Zhang also shared the remarkable achievements of Xinhai in technological process and equipment innovation, such as free-milling flash flotation, arsenic and stibium-contained gold flotation, gold/copper-bearing and multi-sulfur iron ore dressing process.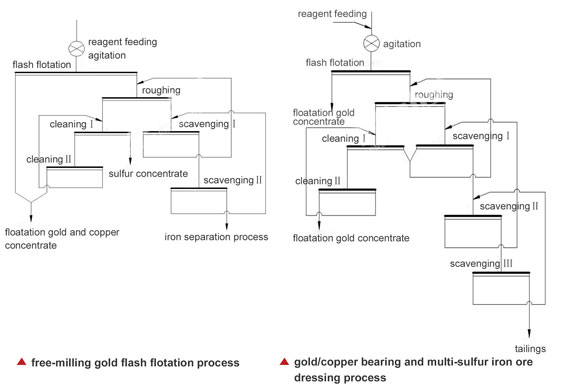 According to the actual situation, Xinhai adhered that each should be carried on the mineral processing test with its typical ore sample, then the customized mineral processing EPC solution can be obtained by the optional feasibility analysis report. Every mine can reach the maximal benefits with the most suitable process and equipment. Since its establishment. Xinhai has focused on "No same mines and no same processes" this concept for more than 20 years. In the future, Xinhai will continue to provide the customized mineral processing EPC service to every miner.