Recently, the "2018 China Gold Mining Technology Forum", co-sponsored by China Gold Association, Gold Association of Zhaoyuan and Shandong Zhaojin Group Corporation, was held in Shandong Zhaojin Shunhe Hotel. And the theme of this forum was "Future on Technology". Xinhai attended this forum and sponsored the "golden night" dinner party.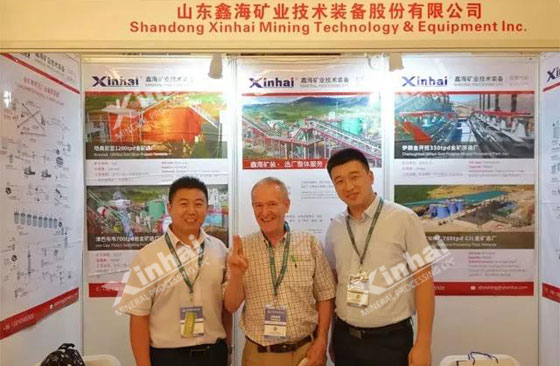 More than 600 domestic and foreign members were invited to this forum, including experts and scholars in gold mining field, scientific research institutes, mining enterprises, traders and equipment manufacturing enterprises. At the site, Xinhai showed its mineral processing EPC solution, shared the global classic cases and various gold ore dressing processes with guests, which gained much attention. So that Xinhai became one of the most popular and interesting booth of this year.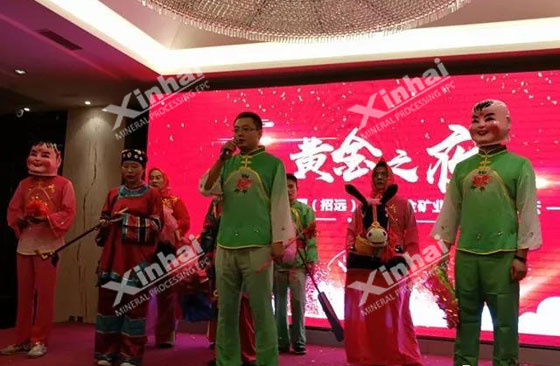 In order to provide more exchange opportunities for participants, the organizing committee specially arranged the "golden night" dinner party on the evening of 28th. Xinhai also presented its own traditional show for this dinner party, which made the activity reach its climax again.