On January 11, 2019, Xinhai organized a volunteer activity as the theme of "weave a better future and warm relay". Xinhai chairman Yunlong Zhang, Administrative Director Qingwang Han arrived the Service Center for the Disabled in Zhang Gezhuang town with a number of Xinhai volunteers, and sent some daily goods for the elders, such as washing machine, milk, eight-treasure porridge, etc. Xinhai volunteers talked a lot with the elders and sent the caring on the behalf of all Xinhai people in the cold.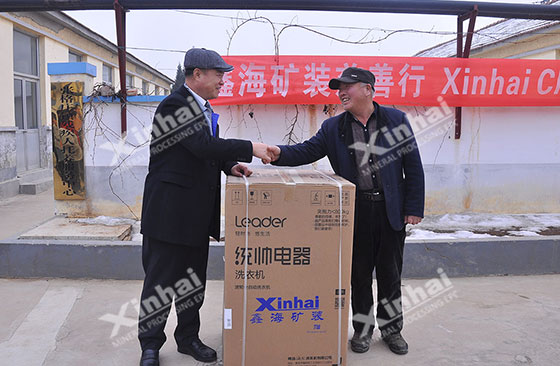 (Mr. Zhang and director of the nursing home)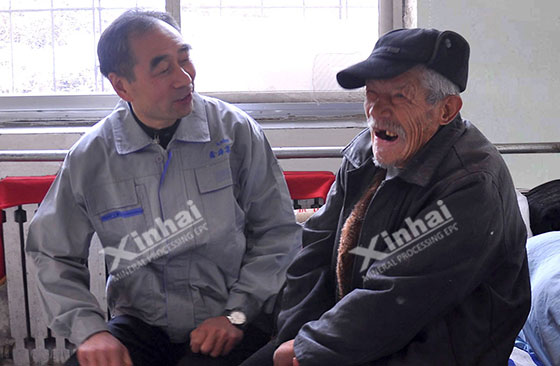 (Mr. Han talks with the old man in the nursing home)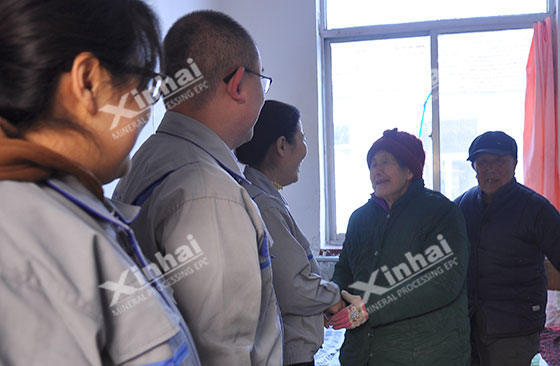 (Xinhai volunteers are talking with the old granny)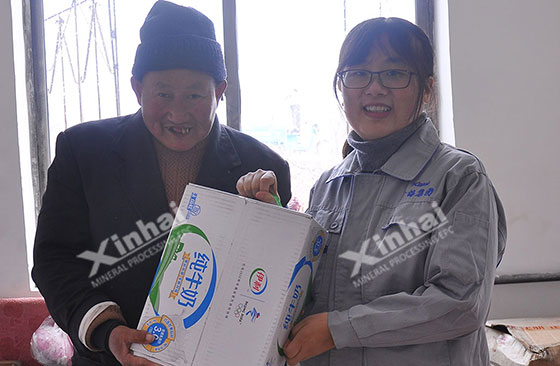 (Xinhai volunteer and the old man in the nursing home)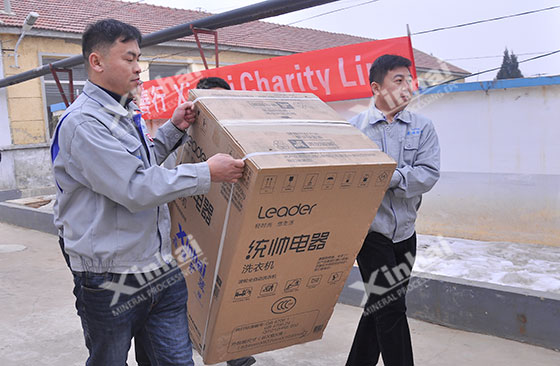 (Xinhai volunteers are delivering the washing machine)
Since established in 1997, Shandong Xinhai Mining Technology & Equipment Inc has been twenty-two years old. It is a stockholding high and new technology enterprise whose main business is providing the mineral processing EPC service, including design and research, machine manufacturing, equipment procurement, management service, mine operation, mine materials procurement & management as well as industry resources integration.
In recent years, Xinhai has successfully carried out various work under the support of governments and all levels of society, then achieved good results. But we know, as a responsible enterprise, we cannot just pursue economic benefits, but also actively fulfill our social responsibilities. Responding to the call of the government, Xinhai actively has been actively involved in many charity events to gives back to the society.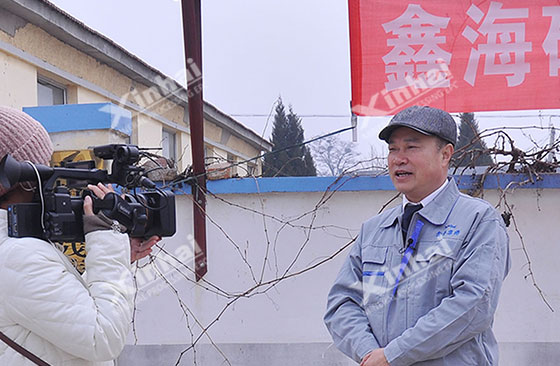 (Mr. Zhang is in the interview with Fushan District TV Station)
"As the delegate of Fushan District, Yantai Good Man and Shandong Good Man, I pledge on behalf of all Xinhai people that we shall make our contribution to helping the elders with sincere heart and practical action", said Mr. Zhang Yunlong, chairman of Xinhai Mining, in an interview with Fushan District TV Station.
Roses given, fragance in hand. This event once again continued the road of Xinhai charitable activity. In the future, Xinhai will continue to support and participate in public charity service, strive to practice socialist core values, and insist on being a warm enterprise!