On January 5, 2019, the 2019 Qinghua Mining Annual Conference, hosted by the president class of Qinghua Mining, sponsored by Shandong Xinhai Mining Technology & Equipment Inc (or Xinhai Mining) was held in Beijing. Over 100 alumni gathered together to focus on the development of mining industry, explore the development direction of mining industry in the new era and sort out the development path of mining enterprise.
The meeting invited Maochun He, professor of Department of Diplomacy of Qinghua University, Jinping Gao, professor of National Tax Institute, Kang Yi, president of the China Nonferrous Metals Industry Association, respectively made the speeches as follows: " Investigation Report on International and Domestic Situations and One Belt One Road", "Tax Planning of Mining Enterprises in the Changes", "Development Situation and Trend Analysis of the Non-ferrous Metal Industry". Yunlong Zhang, chairman of Xinhai Mining and Han Qiang, finance director of Xinhai Mining were also invited to attend this meeting. During the meeting, the participants made in-depth discussions on the global mining development situation under the "One Belt One Road" Initiative, and the prospect of mining cooperation with countries alongside the "One Belt One Road". Mr. Zhang also shared many years of Xinhai's experience in overseas mining development.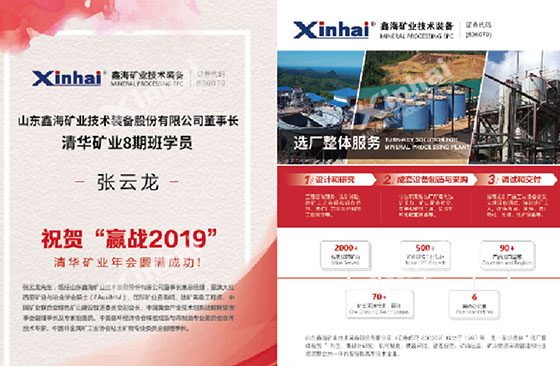 01 Mine Resources
Most countries alongside the "One Belt One Road" are located in the world's important mineral belts, who are featured with superior metallogenic conditions, various types of mineral resources, low development degree and great developing potential, especially the gold, copper, lead-zinc ore, ferrochrome.
02 Technical Barrier
Most countries alongside the "One Belt One Road" are developing countries, some of them have the low level of economic development, unsound infrastructure and backward management. Even many countries still adopt the traditional workshop-style production mode.
03 Obvious Advantages of Chinese Mining Enterprise
Chinese mining enterprise is featured with three advantages of equipment, technology and management. So, they can help the mining development of these countries be more economical, safe and efficient with mature mining development technology and advanced ore dressing mode.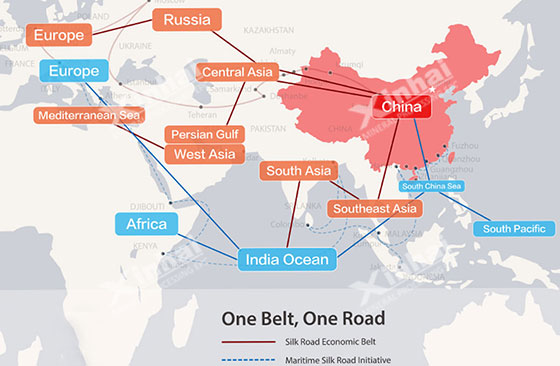 Mr. Zhang said, there were only ten 10 years for China mining enterprise to go out, the complexity of multinational plant has not yet been realized. Some domestic mining enterprise still adopted the same mineral processing plant mode to cope with the international mining development, thus resulting in the investment budget, beneficiation indexes dissatisfaction, technological upgrading once put into operation.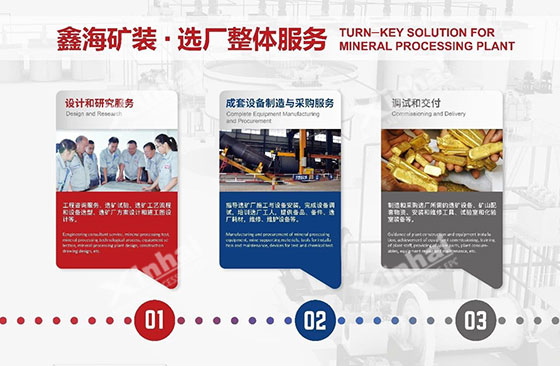 Xinhai suggested, be sure to complete due diligence, adhere to the "customized mineral processing EPC service", must not cope the domestic mineral processing mode blindly. The one-stop mineral processing service (including mineral processing test-mine design-equipment manufacturing and procurement-packaging and shipping-project management-installation and commission-personnel training-designed capacity reached) fundamentally avoided the common problems in multinational mineral processing plant, such as budget overruns, schedule delays, equipment and technology dissatisfaction, recovery efficiency unclear, after-sales responsibility uncertainty, guaranteed the economic benefit of the mineral processing plant.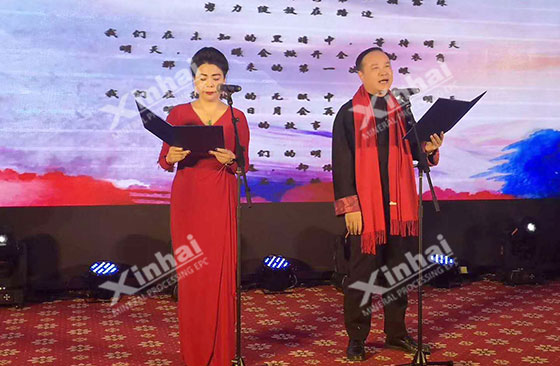 (Mr. Zhang presented his poem recitation)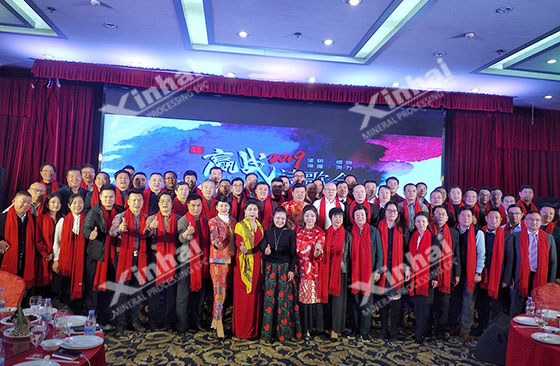 (Group photo of Mr. Zhang and guests)
The "One Belt One Road" Initiative is a major measure taken by China based on the current international and domestic situation. The mining cooperation is also an important part of the "One Belt One Road" construction. In 2019, Xinhai will continue to carry forward the spirit of the silk road, improve the global mining prosperity, promote the "customized mineral processing EPC service", and create a new pattern of global mining development.