Only released for 8 days
The box-office "NE ZHA" has exceeded 1.5 billion
Which become the top-grossing movie of Chinese animated film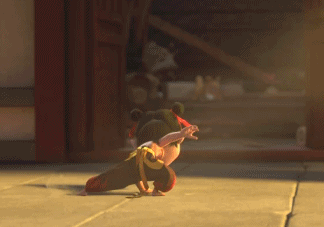 If you think it's just a cartoon, think again!
It not only has the friendship, kinship, but also the apprenticeship. It not only implies joy and touching feelings, but also inspires us to think deeply. Just like Ne Zha, it teaches us to have the courage to break prejudices and never yield to fate. Countless people learned a lot from this three-year-old child.
Use the table of contents below to navigate through the guide:
01

Prejudice is like a mountain

The special birth and divine power of Ne Zha made him only imprisoned in the boundary. Although he saved the little girl by the sea, he was also considered as the monster that kidnapped the little girl.

The villagers, blind village leaders, fat men with female voices and even children had serious prejudices against Ne Zha, and this deep-rooted prejudice hurt him time and time again.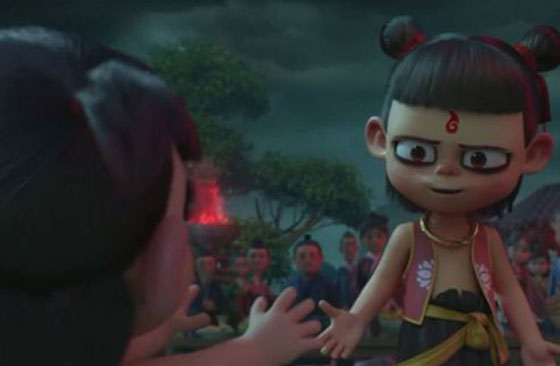 And Ao Bing, even he saved the people as the savior, he still is thought instantly from "hero" to "monster" when he took off the mask and revealed his dragon horn.
People harbor prejudices which are tantamount to the formidable mountain. And you can never move it, no matter how hard you try.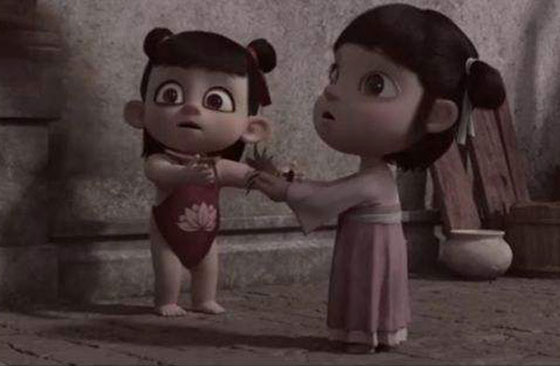 Just like China's manufacturing industry 20 years ago, it has achieved unprecedented rapid development under the background of expanding market demand, but the disadvantages had also followed. The whole manufacturing industry has been in the vicious competition for a long time, the mining machinery industry is no exception.
At that time, the "Made in China" mining machinery industry was in the vicious circle of "low price - cutting corners, reducing cost - lower price". It was once labeled as low-end and cheap, and was at the bottom of the "smile curve" of the international division of labor and value chain for a long time.
02

My fate is decided by myself, not the Gods

Even if the prejudice is like a mountain, so what!

Originally, Ne Zha is doomed to "spirit bead reincarnation", but was injected into the evil force of magic pill accidentally due to the obstruction of Shengongbao. So, Ne Zha stepped into the just opposite way of his life, and would be exterminated by the space mine after three years.Since childhood, he has been the devil in the eyes of the people. No one wanted to make friends with him. Injustice and prejudice made him isolated and irritable.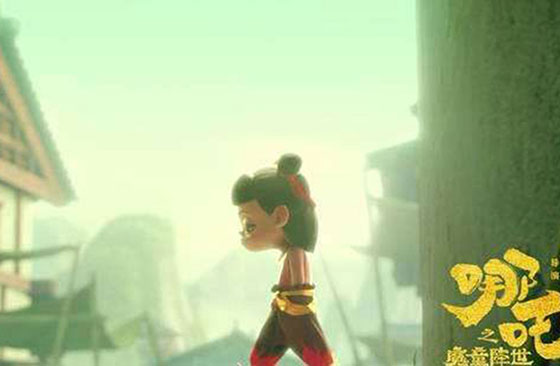 But his parents told him,
"You are a pearl of spirit, who bearing the responsibility of beheading evil."
Like seeing the wisp of light in the darkness, Ne Zha began to practice in the map, desired to kill the devil, and made contribution for the people in Chen Tangguan.
But when Ao bing told him that he was destined to be a magic pill, Ne Zha screamed:
"My fate is decided by myself, not the Gods. Being a demon or an immortal, is only up to me".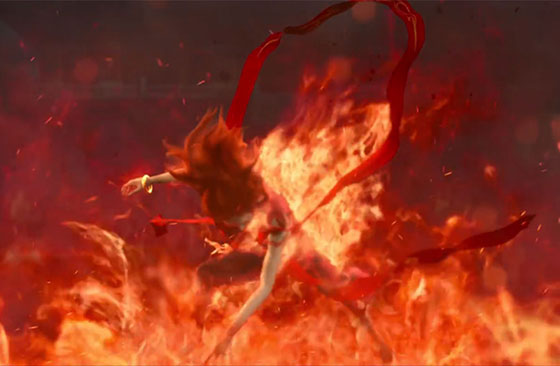 Those people manipulated by fate
Doomed to drown in the crowd
And those people conquer fate
Can manage to life
In the 1990s, driven by the interests of the market economy, many mining machinery enterprises focused on the sale of equipment, and the whole mine engineering project was in a state of various responsibility. Chairman of Xinhai Mining (formerly: Yantai Xinhai Mining Machinery Co., LTD.), Mr. Yunlong Zhang considered that the mining engineering units were in a mess, such as unclear responsibility, mutual shuffle, construction period delay, and he keenly awarded that mining engineering EPC had a great significance on mining development. Therefore, Mr. Zhang set up Yantai Xinhai Mining Machinery Co., LTD., break the traditional domestic mineral processing mode, and took to the road of "one-stop" mining engineering service.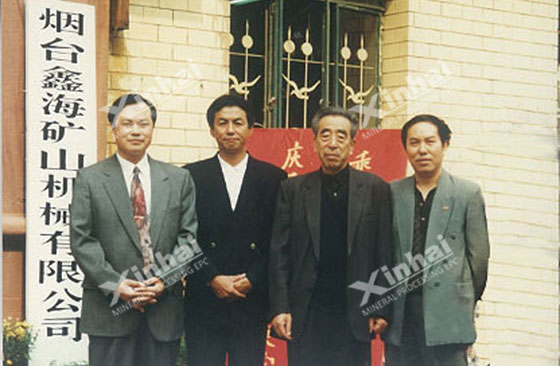 From 2008 to 2012, the global mining industry was in a cold winter affected by the global financial crisis, and the mining industry situation continued to be depressed. Many small and medium-sized mining enterprises stopped production, stopped work, or even closed down. But Xinhai Mining knew that it was a good opportunity to upgrade. Therefore, Xinhai accurately grasped the development trend from traditional manufacturing to diversification, longitudinal deepening, internationalization and informationization, actively to carry on the transformation and upgrading, and take the lead in breaking the original traditional manufacturing business model, and expanded it from a single "equipment manufacture" to "mineral processing EPC".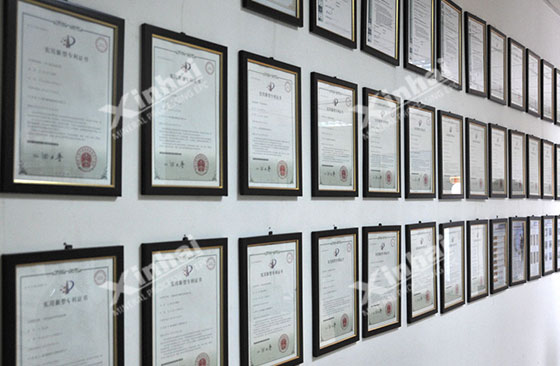 By 2019, Xinhai found that there are many clients were in urgent need of services about mining engineering before dressing plant, construction engineering, and tailing pond management. They even were in trouble with solving problems during dressing plant management and operation. Based on this, Xinhai upgraded its own main business to mineral processing EPC+M+O service, namely the concentrator of "design and research - complete equipment manufacturing and purchasing - debugging and delivery - mine management - mining operation". Xinhai mineral processing EPC+M+O service is containing every single link of modern mine cooperation construction. The essence of mineral processing EPC+M+O service is that to consider more comprehensive and detailed as far as possible about each link of mineral processing project service, think about what customers think, urgent customers urgent, solution customers need.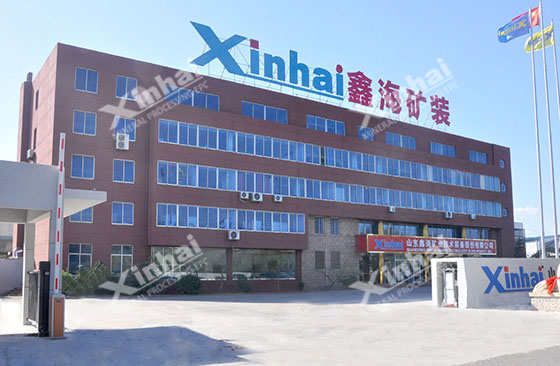 For more than 20 years, Xinhai Mining, like Nezha, believed that "Don't believe in fate, is my fate". From an unknown mining enterprise to a thriving new three board company, a single mining machinery equipment manufacturer to "one-stop" mineral processing EPC+M+O provider, Xinhai Mining never feared, dared to break the original mode of traditional mineral processiing equipment manufacturing enterprise, and had the courage to the unknown overseas market, boldly explored new market development space, finally obtained its "manufacturing + Internet" development pattern.
Along the way, Xinhai Mining changed it with many times, firmly chose the road that it wanted, and constantly promoted it to a new stage, eventually became a high-profile ore dressing brand all over the world. Xinhai Mining explained that the Chinese brands were emerging, and "Made in China" was changing the world!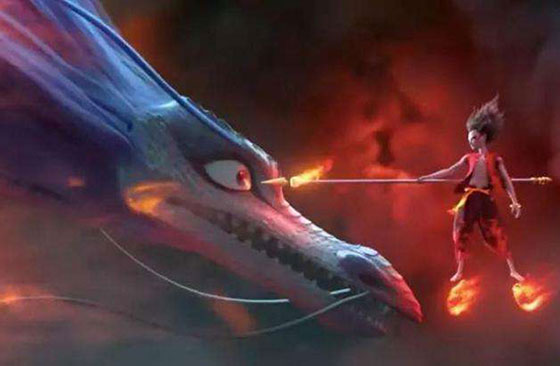 We are all secretly struggling with fate
Nezha said what we wanted to say
My fate is decided by myself, not the Gods
Don't believe in fate, is my fate
Create a worldwide mineral processing brand
Create a hundred years of Xinhai Mining
We're always on the road!