Recently, an article "Xinhai Mining: the Way of Traditional Industry Enterprise Overseas E-commerce Transformation" is selected in the case analysis of the 10th Tsinghua Management Review in 2019. In this article, it narrates in details about how Xinhai Mining turned slightly form a traditional machinery manufacturing enterprise, explored the transformation through e-commerce, and realized the transformation and update.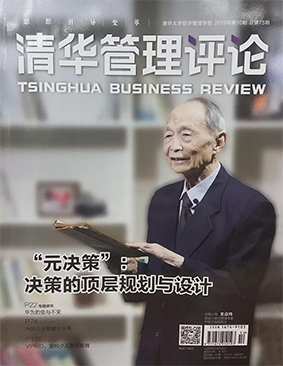 Tsinghua Management Review is an important management magazine in China and even all over the world. It focus on the original and prospective articles about business idea, management theory, and practices. The selection case of Xinhai Mining not only provides precious experience and mode for traditional enterprise transformation and update and manufacturing industry enterprise development e-commerce, but also provide a new model for exploration of manufacturing enterprise "going out" and melting into "One Belt and One Road" policy.
Use the table of contents below to navigate through the guide:
01

1. Adapt itself to circumstances, and explore the transformation

During 2008-2012, the mine industry was depressed in the effect of global economy risk. The mine machinery was weak. An amount of mine equipment manufacturing enterprise like Xinhai Mining was facing the unfavorable situation, such as income glide, revenue shrink, over capacity, under production and so on. Many middle and small scale enterprise was hard to survive, Xinhai Mining also supported in hardship.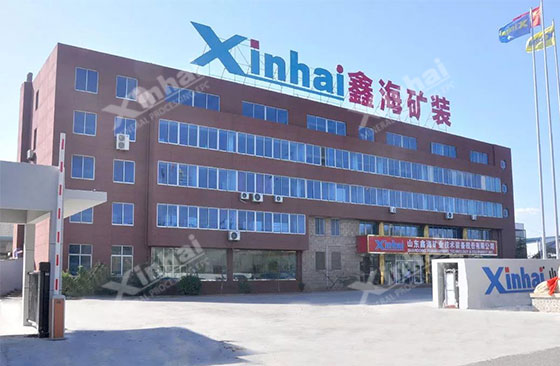 Mr. Zhang Zhongyi, who studied abroad to return, entered this clunk mineral machinery industry in that time. After deeply understanding the industry characteristic, he combined with the international situation and the needs of The Times, the traditional manufacturing industry accurately grasped the trend of diversification, deepening, internationalization and informatization, and actively explored the transformation and update method.
02

2. Effectively going its way of transformation and update

For traditional equipment manufacturing enterprise, the industry background, product feature, customer group characteristic and other effects have large differences from consumer products industry. Besides, there was no success example about how mineral processing enterprise did e-commerce well. How to do overseas e-commerce and realize transformation and update is the new thesis of Xinhai Mining.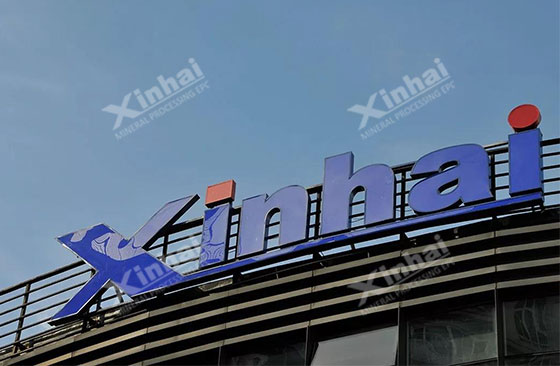 At first, Xinhai Mining tried many marketing channel and methods represented by B2B. However, the result is not satisfying for the specificity of traditional equipment manufacturing industry. In 2013, Xinhai finally found its own way of e-commerce.
According to the years of experience, Xinhai Mining summary two key points: 1. Precision marketing. Xinhai Mining did and tried first. Getting through the global big data channel, and established high-quality multilingual websites, which improved the precision and transform efficiency of marketing. 2. The combination of online and offline. Mine equipment industry has the characteristics like high trading order, long delivery cycle, customized requirement strict and so on. It is hard to make a deal online. Therefore, Xinhai Mining insists the combination of online and offline. It completes the offline brand image construction and product transformation and update at the same time enlarging the e-commerce scale.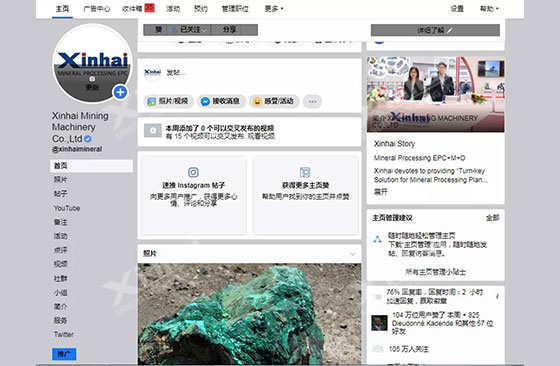 In the process of overseas e-commerce transformation, Xinhai also started the transformation and update of manufacturing servitization. It extended its main business "single mineral processing equipment manufacturing" to "Mineral Processing EPC service". In 2019, Xinhai Mining combined all the steps of mineral processing, getting through the whole mining industry chain on the angle of customer's requirements, and updated the main business to "Mineral Processing EPC+M+O", that is Design and Research – Complete Equipment Manufacturing and Purchasing – Commission and Delivery – Mine Management – Mine Operation for mineral processing plant. It not only provide high-efficiency and energy-saving mineral processing equipment for clients, but also the innovation practical processing technology, complete and professional production line and high-quality and intimate butler service.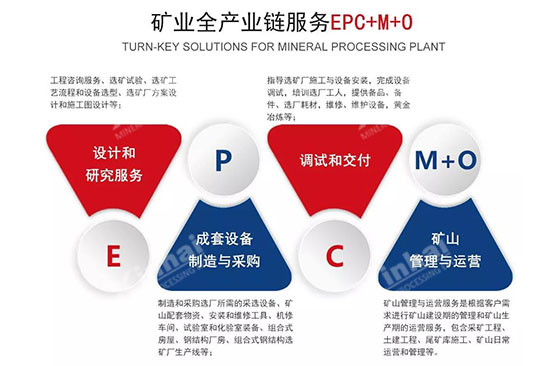 03

3. When water flows, a channel is formed. Into brand new development

After several years of transformation and update, Xinhai Mining twisted the development situation in the market environment overall downturn. It landed on the NEEQ in 2016. At the same time, Xinhai Mining has lifted its global influence. The followers on Facebook is over 1 million, and also selected into "2017 Facebook global classic cases" It have improved the global visibility of Xinhai Mining in all aspect.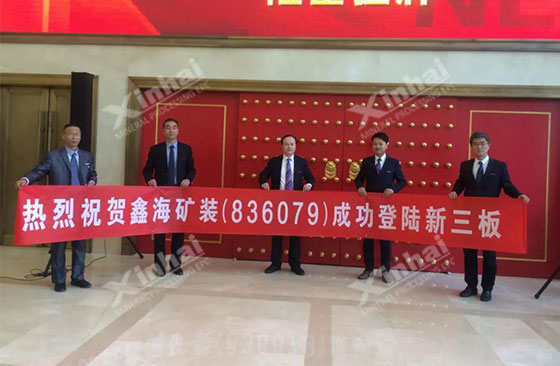 At present, Xinhai Mining develops like the sun at high noon. The overseas income is over 95%. The overseas income from e-commerce is over 90%. Through the strategy of manufacturing servitization and marketing interconnection transformation and update, Xinhai Mining successfully realize the transformation and updated from traditional manufacturing enterprise to mine industry overall solution service enterprise. Over 2000 served mine, over 500 Mineral Processing EPC+M+O projects in over 90 countries and regions all over the world, and several overseas offices.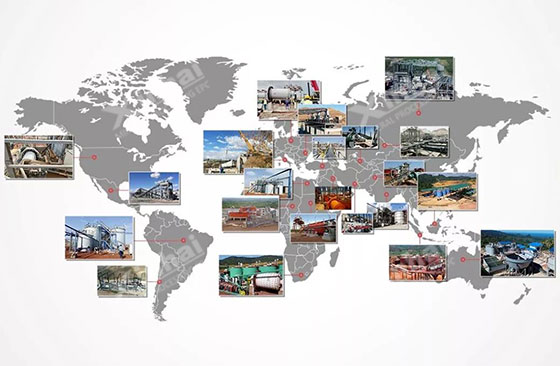 In the future, Xinhai Mining will continue put the five strategies in effect manufacturing servitization, marketing interconnection, market internationalization, development innovation, and management modernization. Implement the development concept of "deep integration of industrialization and information technology", implement the development strategy of "service-oriented transformation of manufacturing industry", improve the development model of "manufacturing industry + Internet", and actively respond to the national "going global" policy. Vigorously expand the overseas market and consolidate the domestic market. Provide Mineral Processing EPC+M+O service to more clients, at the same time We will share our experience in transformation and upgrading to help more traditional manufacturing enterprises realize self-innovation, transformation and upgrading.