(Xinhai Mining - Installation And Debugging Manuals)
We don't relax in epidemic prevention and control, and return to work and production at the same time. Recently, the new edition of Installation And Debugging Manuals for Mineral Processing Plant which are reorganized and refined by Xinhai Mining are coming soon!
The new edition of Installation And Debugging Manuals for Mineral Processing Plants evolves six modules, which contain every aspect of installation and debugging. It not only provides a free professional and precise paperwork for mineral processing project during the outbreak, but also lays a good foundation for mineral worker training for processing plant in the future. With its help, the clients can develop their own technical team better and faster, and comprehensively improved the technical quality of the operation and maintenance workers of the processing plant, and help to ensure the smooth operation of the selection plant.
Common Mine Equipment Failure Handling
It helps clients to find and solve failures in time and recover the common operation of mine equipment as soon as possible.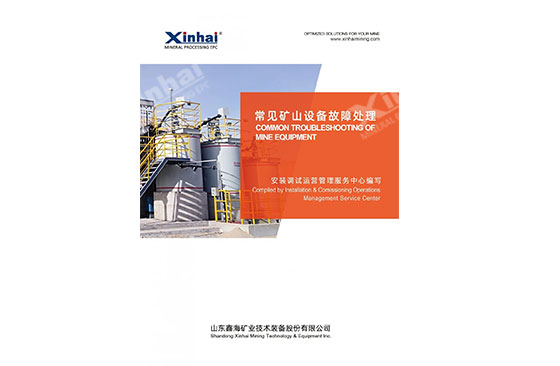 Equipment Installation and Acceptance Standard for Mine & Mineral Processing Plant
It helps clients to understand the installation flow and attentions of equipment and details of acceptance qualified standard.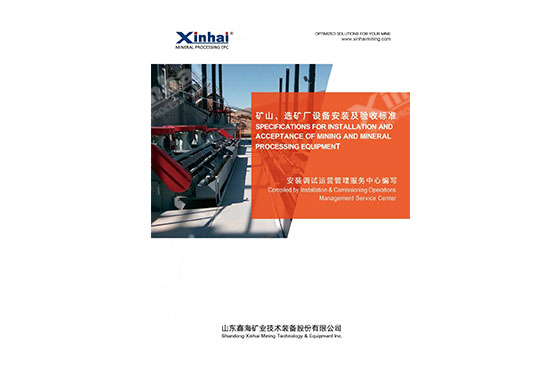 The Operating Procedure Compilation of Mine Technicians
It helps the operating workers to understand the correct rules and procedures for proper operation of equipment, and ensure the safe operation of equipment and the safety of operators.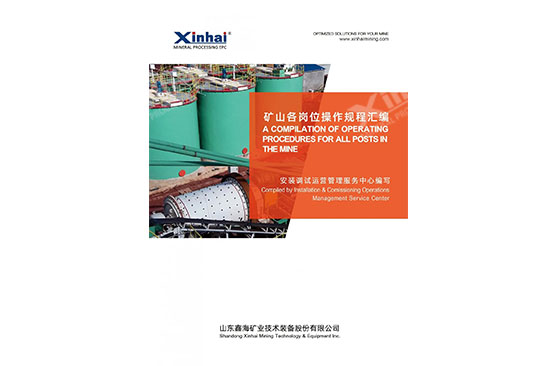 The Operating Procedure Compilation of Mine Technologies
It ensures the responsibilities, working schedule and method steps of mine technologies.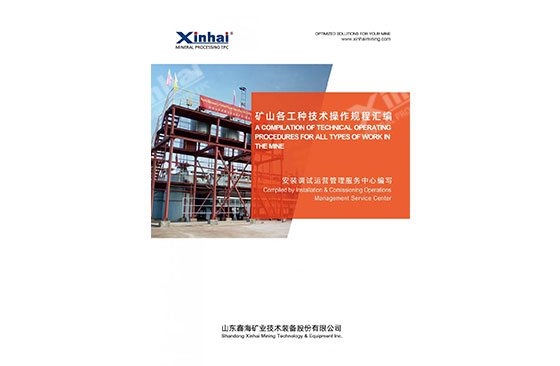 The Operating Procedure Compilation of Mine Equipment
It ensures the operating responsibilities, flow and attentions of mine equipment.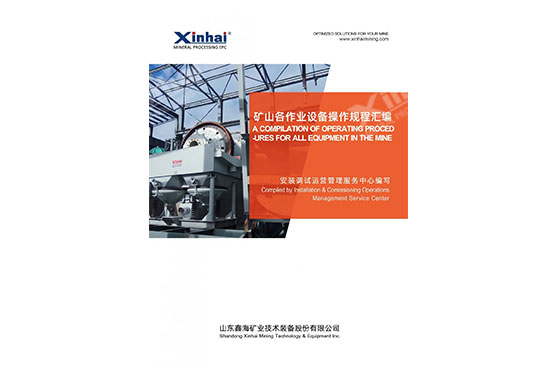 The General, Middle and Minor Overhaul Procedure of Mineral Processing Equipment
It helps clients to complete the daily and regular overhaul for mineral processing equipment, extended the working life of equipment and give a full play to production efficiency.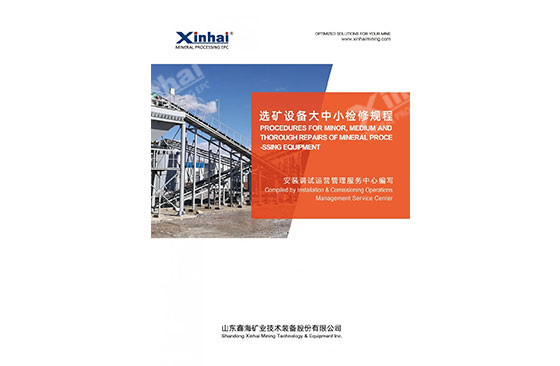 Later more new edition of Installation & Debugging Manuals are coming soon. Welcome your continued attention.
After the recovery of work and production, all the staff of Xinhai Mining is competing with the time and put our own attention. We will do our best to ensure sufficient guarantee for the progress of the project of each global election plant and ensuring the early implementation of customer processing plant projects.