Quartz extraction is a difficult extraction technology to remove a small amount of or microscale impurities in quartz sand and gain refined quartz sand or high purity quartz sand. Through extraction, the refined quartz sand and high purity quartz sand can be used in aerospace, atomic energy technology, military project and other high technology area. In this passage, we will introduce several quartz sand extraction methods.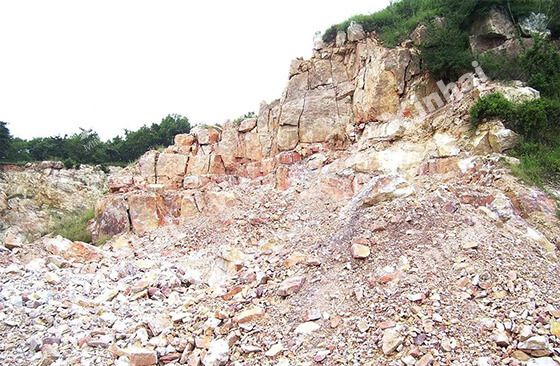 Use the table of contents below to navigate through the guide:
01

Washing and classification desliming

The grade of SiO2 reduces with the attenuation of quartz sand particle size. However, the grade of iron and aluminum impurities is exactly opposite. It is more obvious in quartz sand with a lot of clay minerals. Washing and classification desliming are pre-processing methods, which can remove the clay impurities effectively. Therefore, it is necessary to carry out washing and classification before extraction.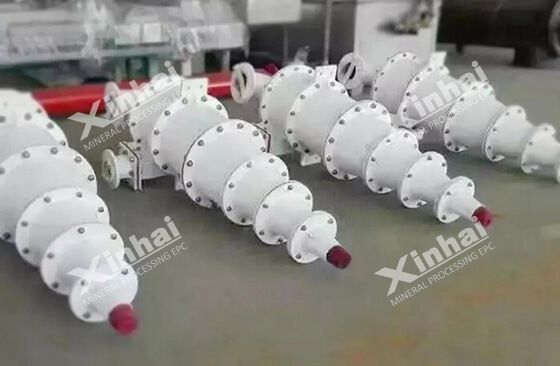 02

Scrubbing

It is to remove thin film iron, felt and clay impurities and smash the mineral aggregates depending on the mechanical force and grinding force of sands. Through classification, the quartz sand are further extracted.

At present, scrubbing includes rod grinding scrubbing and mechanical scrubbing. Rod grinding scrubbing strengthens the scrubbing effect. It can also change the particle size consititute because of the steel rod. It provides the basis for the further extraction. As for the mechanical scrubbing, the main influence factors are the structure characteristics and configuration form of scrubbing machine. Other factors are technology factors, including scrubbing time and concentration.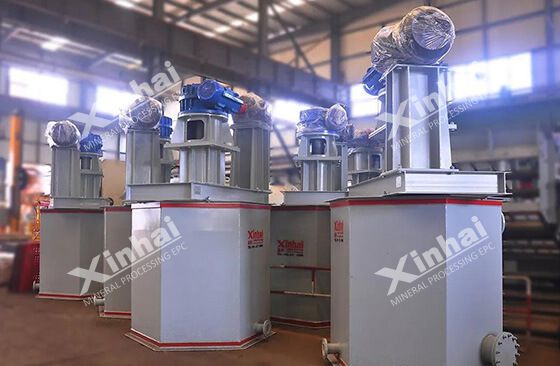 03

Magnetic separation

Generally speaking, the common impurities of quartz sand are limonite, hematite, black mica and other weak magnetic minerals, and magnetite and other strong magnetic minerals. They can be removed by magnetic separation. Wet strong magnetic separator and high gradient magnetic separator can be used in strong magnetic separation. Wet strong separation is used for limonite, hematite, black mica and other weak magnetic impurities. Weak or middle magnetic separator is used to remove magnetite.

Besides, there are large amount of iron impurities in fine quartz sand. The finer quartz sand particle size is, the better iron removal effect is.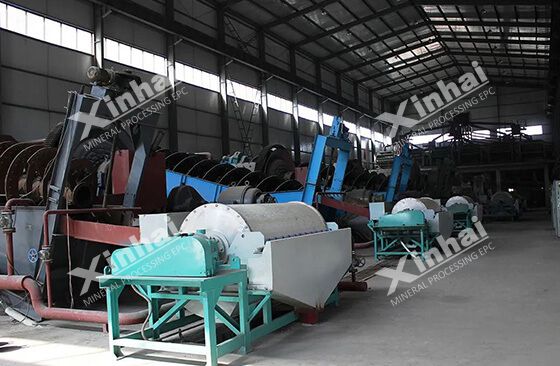 04

Flotation

If there are many impurities in quartz sand, it is hard to get high purity quartz sand by scrubbing, desliming and magnetic. To further increase the purity of quartz sand, flotation is common used.

Flotation is used to remove non-magnetic minerals in quartz sand such as feldspar and mica. Mica and quartz has similar isoelectric point. It is hard to separate them. Two methods of flotation using anionic collectors under acidic conditions or anionic-cationic collectors under alkaline conditions can achieve good results. Generally speaking, the quartz sand through scrubbing, desliming, magnetic separation and flotation can satisfy the requirement of industrial sand.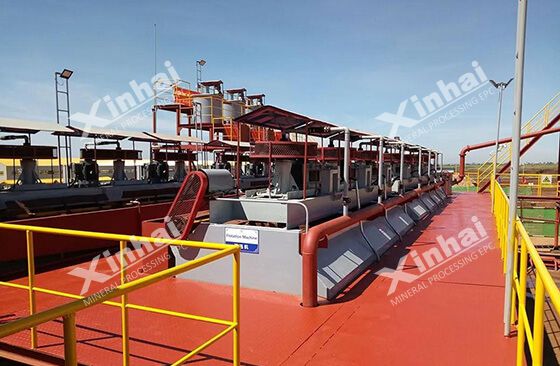 05

Acid leaching

Acid leaching utilizes the characteristics that quartz is insoluble in acid and other impurity minerals can be dissolved by acid, so as to achieve further purification of quartz sand. The common acid for acid leaching includes vitriol, hydrochloric acid, aqua fortis, hydrofluoric acid, etc. In addition to the concentration of acid, the amount of acid, acid leaching time, temperature and slurry mixing can all affect the quartz acid leaching effect. The control of various factors of acid leaching should be based on the requirements of the final grade of quartz, try to reduce the acid concentration, temperature and dosage, and reduce the acid leaching time, so as to realize the purification of quartz at a lower beneficiation cost.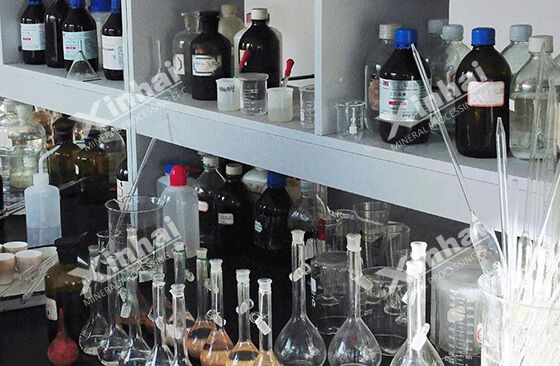 For general-purpose refined quartz sand, choose simple purification methods as much as possible to reduce costs, and use scrubbing, desliming, and magnetic separation methods to meet the quality requirements of refined sand; for high-purity and ultra-high-purity high-tech sand, quartz sand needs to be further purified again by flotation, acid leaching and other methods.
The choice of the method for beneficiation and purification of quartz sand generally depends on the presence of impurity minerals in the raw sand, the beneficiation cost of the purification process, and the industrial use of the sand concentrate. It is recommended to select a beneficiation manufacturer with beneficiation qualifications to conduct beneficiation tests first, and select a suitable quartz sand beneficiation purification method according to factors such as the nature of the ore and the investment budget.