The vast majority of manganese ore in China belongs to lean ore, and most of the manganese ores are fine or micro-fine disseminated, contains a considerable amount of high phosphate ore, high iron ore, and common (with) healthy metal, which assuredly brings the great difficulty to the mineral processing.
At present, the common manganese ore processing methods mainly include the mechanical beneficiation method (washing, screening, gravity separation, high-intensity magnetic separation, and flotation) and special beneficiation method (fire concentration, chemical beneficiation).
Use the table of contents below to navigate through the guide:
01

Washing and screening

Manganese ore generally contains slime, which not only affects the grade of manganese minerals but also will seriously deteriorate the subsequent beneficiation effect (flotation, gravity separation, and magnetic separation). Therefore, in the case of open-pit mining or abundant slime, the slime must be removed by ore washing first.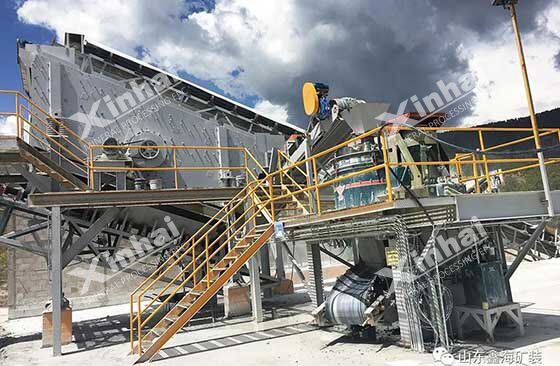 Ore washing is a pretreatment operation before beneficiation, that is the ore and mud are separated by hydraulic flushing or additional mechanical scrubbing. Generally, the manganese carbonate ore is sprayed with water by a vibrating screen, the oversize products are cleaned ore, while the undersize products are combined with the oversize products by the sand return of spiral classifier, and the overflow is abandoned or further used to recover the manganese minerals. The manganese oxide ore is generally used one time or multiple times of washing through the double spiral chute washing machine.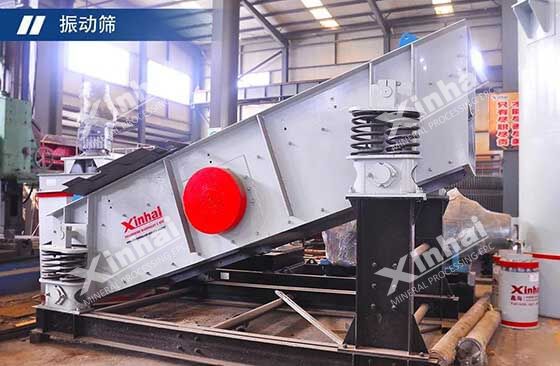 02

Gravity separation method

The gravity separation method is based on the density and particle size of various minerals. Due to the density difference between manganese ore and silicate gangue, the manganese ore, and gangue mineral can be separated by the gravity separation method.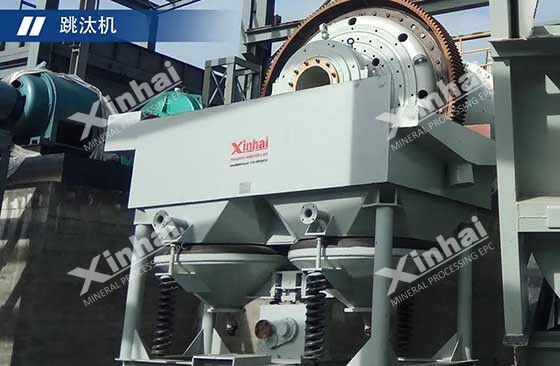 However, a different size range of manganese ore separation means different gravity separation equipment. For example, the particle size range of jig separation is 0.5~15mm, the spiral concentrator is 0.075~5mm, and the shaking table is 0.04~3mm. Therefore, before the heavy separation, the manganese ore is generally divided into different grades, the coarse ore is separated by jig, the medium size ore is separated by cone concentrator, spiral concentrator, and the fine ore is separated by shaking table.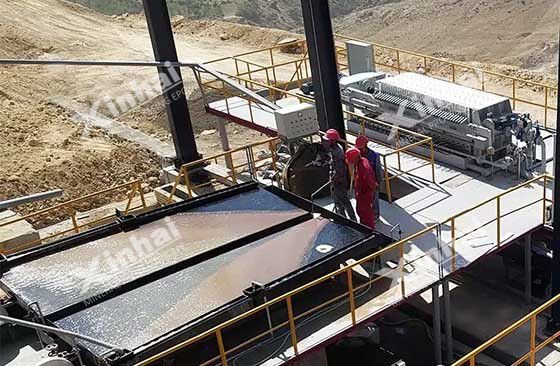 Usually, the density of manganese oxide ore (such as hard manganese ore, pyrolusite, pyrolusite) is about 4g/cm3, which is significantly different from the density of silicate gangue. Most of them can be separated by the gravity separation method. The density difference between manganese carbonate ore and gangue is relatively small, which generally cannot be separated by jig and shaking table. Only the heavy medium beneficiation can achieve the ideal enrichment effect. In production, the manganese carbonate ore usually adopts the combined process of heavy medium and high-intensity magnetic separation.
03

High-intensity magnetic separation method

Magnetic separation is a method to separate manganese ore from gangue minerals by utilizing the magnetic difference between minerals in the uneven magnetic field. The manganese minerals have weak magnetism and can be separated from non-magnetic gangue minerals by high-intensity magnetic separation.

For the manganese carbonate ore and manganese oxide ore with simple composition and coarse disseminated particle size, a single high-intensity magnetic separation process can obtain a better separation index. When separating manganese carbonate ore, the magnetic field strength of the magnetic separator needs to be above 480kA/m, and when separating manganese oxide ore, the magnetic field strength of the magnetic separator should be higher, generally above 960kA/m.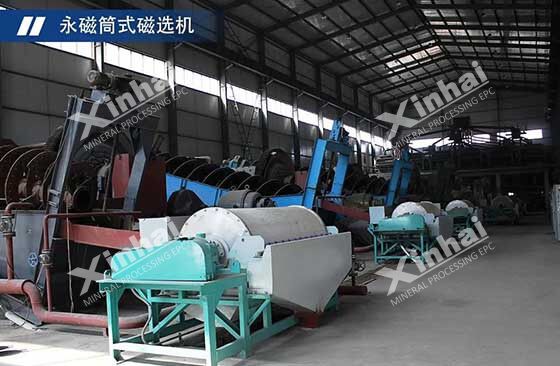 04

Flotation method

Different manganese minerals have different floatability, but not all manganese minerals are suitable for the flotation method. Among the manganese minerals, the floatability of rhodochrosite is better, followed by pyrolusite and hard manganese, and the floatability of other manganese minerals, especially manganese soil, is particularly poor. Therefore, the flotation method can be used for some fine disseminated manganese rhodochrosite and manganese oxide slime.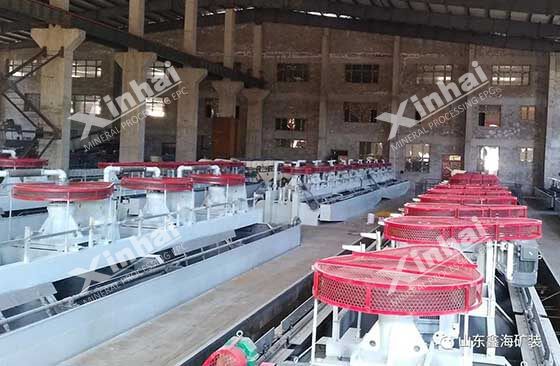 Manganese ore flotation processes usually include positive flotation and reverse flotation processes. At present, most manganese ore flotation plants adopt an anionic reverse flotation process. In addition, due to the complexity of manganese content composition, closely combine with gangue, easy to mud, the single flotation process has more difficult to separate, and reagent consumption and cost are high, magnetic separation-flotation or gravity separation - flotation process can be used to separate the manganese ore, that is, magnetic separation or gravity separation is used to discharge the gangue and slime, and then the flotation process is used as concentration.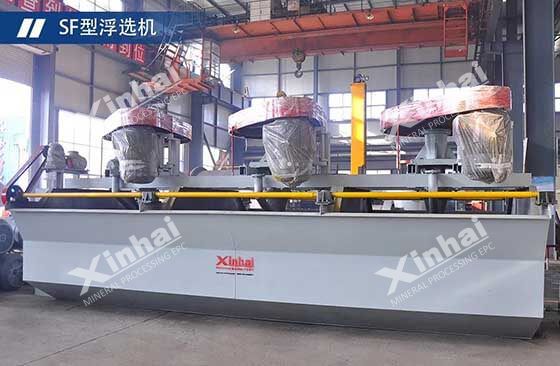 05

Fire enrichment method

Fire enrichment, also known as the manganese-rich slag method, is a separation method for refractory manganese ores with high phosphorus and high iron. In essence, it is a high-temperature separation method for selective separation of manganese, phosphorus, and iron by controlling the different reduction temperatures of manganese, phosphorus, and iron in blast furnaces or electric furnaces.

The fire enrichment process is simple and stable, can effectively separate the iron and phosphorus from the ore to obtain the manganese slag with low iron and low phosphorus high manganese content. This manganese slag generally contains Mn35%-45%, Mn/ Fe12-38, P/Mn<0.002, is a high-quality manganese alloy raw material, but also an artificial rich ore that the natural manganese is difficult to achieve the above three indicators generally.
06

Chemical beneficiation method

The chemical treatment of complex manganese lean ore starts from ore leaching, and the leaching solution is purified manganese sulfate solution after impurity removal. With manganese sulfate solution, borate, MnO2, electrolytic manganese, manganese alloy, high purity manganese carbonate, manganese sulfate, manganese carbonate, acid manganese carbonate, manganese nitrate, and other manganese salt products can be produced. Among them, the pyrolusite can also be directly added into potassium hydroxide to produce potassium manganate and then electrolyzed potassium permanganate. Besides, the high purity of manganese salt can also be directly produced from manganese ore.

At present, there are many chemical beneficiation methods for manganese ore, such as the disulfate method, manganese black ore method (roasting-dilute acid selective leaching of phosphorus method), and bacterial leaching of manganese.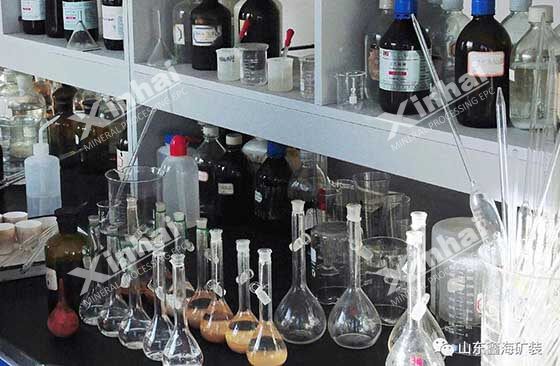 In the actual beneficiation process, manganese ore processing methods often need to be determined by a variety of factors, such as manganese ore properties, plant conditions, investment budget. It is suggested to carry on the mineral processing test to select the single or joint process, so as to strive for ideal technical and economic benefits.