Magnetite belongs to oxide mineral magnetite ore. The ore structure includes sideronitic texture, granular mosaic texture and graphic texture three kinds. Besides, magnetite is usually associated with martite that oxidized by the earth's surface.
For its ferromagnetism, magnetite can be separated by magnetic separation easily. However, magnetite is often associated with hematite and martite, so we often adopt combination process to get high-grade magnetite concentrate, such as gravity separation process, flotation process, etc.
Introduction:
1. Crushing and screening
The crushing and screening stage of magnetite is similar to other iron ores. For high-grade magnetite, a closed circuit crushing stage can get qualified particle size. And one more crushing will cause overgrinding effect and increase the cost, this situation more rarely happens though. Most magnetites need three stage opening circuit or three stage closed-circuit crushing to obtain qualified crushing ore.
Main crushing and screening equipment used in magnetic ore dressing process are:
| Crushing equipment | Application | Granularity(mm) |
| --- | --- | --- |
| Jaw crusher(1-2) | Coarse Crushing | 180-210/350-0 |
| Spring cone | Secondary Crushing/Fine Crushing | 75-0 |
| Auto Centering Vibrating Screen | Screening | -20-+20 |
2. Grinding
Some large magnetite ore dressing plant often uses the autogenous mill, but the processing capacity doesn't reach expected index. So Xinhai adopts grid type ball mill and overflow type ball mill or simple grid type ball mill for grinding, the particle size can be ground to about 0.074 mm. the classifying stage usually uses spiral classifier. Sometimes, Xinhai also adopts hydrocyclone to classify, which also obtains good classifying effect and reduces the mineral processing cost.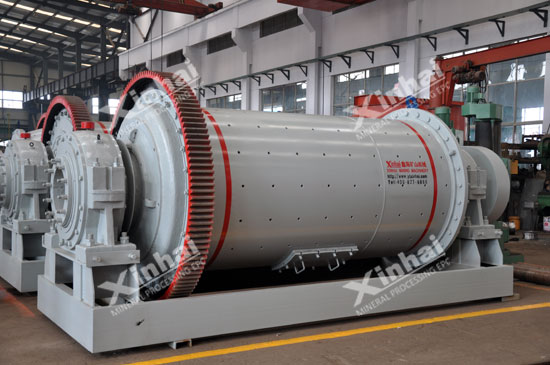 Wet Grid Type Ball Mill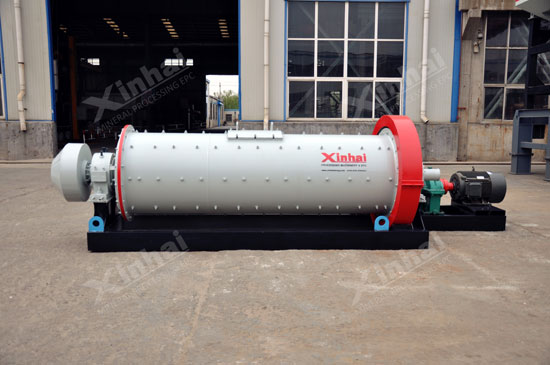 Cylinder Energy-Saving Overflow Ball Mill
3. Mineral Processing
The common magnetite ore dressing processes have weak magnetic separation process and strong magnetic separation process.Strong magnetic separation process is suitable for ferromagnetic magnetite, which is more simple and easier to separate. Weak magnetic magnetite need magnetizing roasting a strong magnetic separation process.
Main magnetic separation equipment:
Magnetic Separation Equipment
Application
Advantages
Magnetic Drum
Belt Transmission
——
Magnetic Separator
(downstream, semi-reflux, reflux-type)
Roughing and Preconcentration Stage
High Concentrate Grade and Recovery Rate
Dry Magnetic Separator
Preconcentration Before Grinding
High Magnetic Field Intensity, Large Magnetic Penetration Depth