Quartz sand, also called silica sand, is a kind of non-metallic material that widely used in building materials, glass, ceramics, lasers, optical cables and electronics. In actual production, quartz sand can be obtained by grinding quartz ore or concentrating quartz sand ore.
Quartz mineral resources that can be applied in industry is called siliceous raw material, mainly quartzite, vein quartz, quartz sandstone, powder quartz, natural siliceous sand and natural crystal, etc. in general, vein quartz and quartzite have less impurities that usually used to produce high purity or ultra-high purity quartz sand.
However, natural quartz sand is often used in glass, ceramics and foundry because of its much impurity content and its poor quality.In actual production process, quartz sand beneficiation process can be divided into dry and wet type process. Dry processing product has low quality that mostly used as building materials, and wet beneficiation process has complex technology and the product has higher quality. The beneficiation process used in high purity quartz sand include classification desliming, ore washing, magnetic separation, flotation and acid leaching microbiological leaching and so on.
Introduction
Use the table of contents below to navigate through the guide:
01
Crushing and Grinding
Xinhai firstly picks out high-purity ore particles from raw ores, then sends them to jaw crusher or cone crusher for crushing. Then, Xinhai adopts round vibrating screen and crushing equipment to ensure that the granularity of crushing products. The crushing product need to be processed by sand making machine, and then quartz sand with certain grain size is obtained. The main crushing screening equipment is shown below:
| | | |
| --- | --- | --- |
| Equipment | Type | Particle Size(mm) |
| Jaw Crusher | —— | 160~320 |
| Cone Crusher | Spring Cone Crusher, Hydraulic Cone Crusher | 22~75 |
| Screen | Round Vibrating Screen, Linear Vibrating Screen | 0~12 |
| Autogenous Mill | Wet/Dry | 0~80 |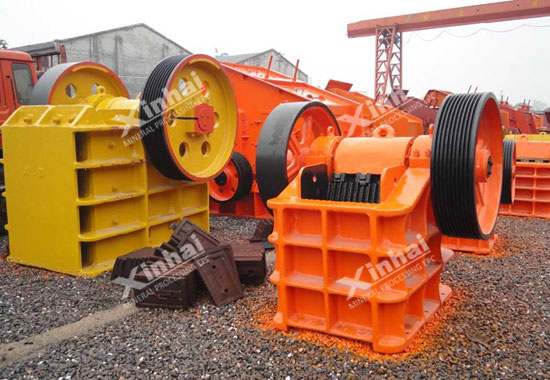 Jaw Crusher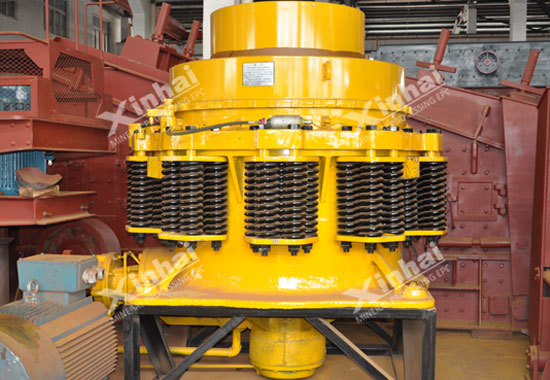 Spring Cone Crusher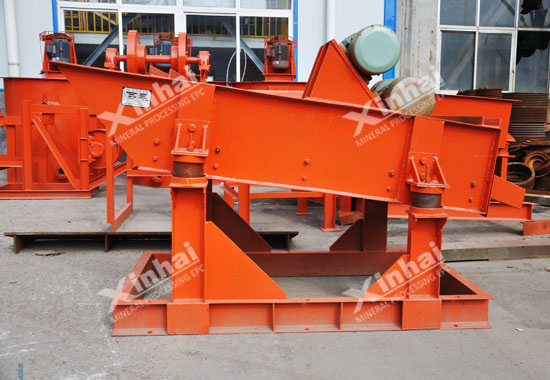 Linear Vibrating Screen
02
Grinding
The grinding process of quartz sand usually adopts a stage or grid type ball mill + overflow type ball mill two-stage grinding, a closed circuit compose of second stage grinding operation and spiral classifier or hydrocyclone, which ensures the grinding fineness. In order to solve the problems of fast earing and large energy consumption, Xinhai has made a series of transformation for ball mill, such as adopting new wear-resistant rubber liner, changing antifriction bearing to sliding bearing, enlarging ball mill, which not only improves the operation efficiency, but also prolongs its service life. Common grinding equipment is shown below: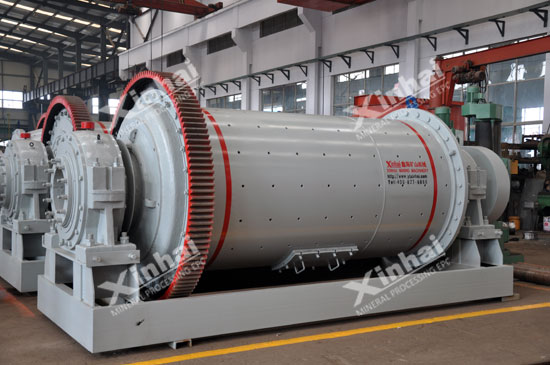 Wet Grid Type Ball Mill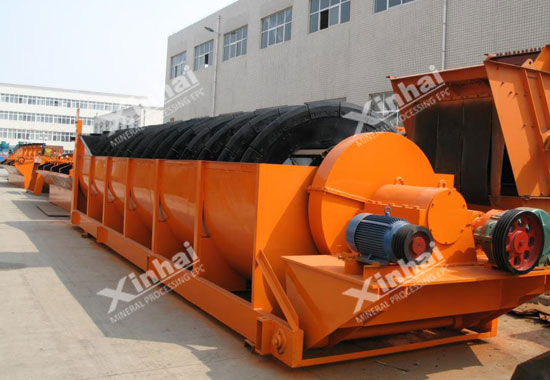 Submerged Spiral Classifier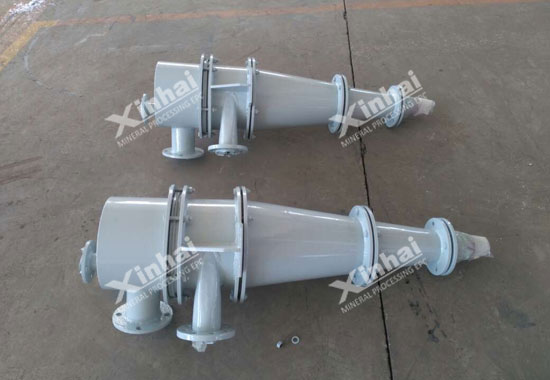 Hydrocyclone
03
Separation
In order to obtain high purity industrial quartz sand, Xinhi will adopts a certain process for further purification, such as classification desliming, ore washing, magnetic separation, flotation and acid leaching microbiological leaching process and so on. Here are the introduction of these processes.Classification desliming process: The quality of quartz sand will be decreased with the quartz particle size, which is opposite to iron and aluminum, especially the quartz sand with high content clay, so classification desliming is a necessary operation for quartz sand.
Washing process: Quartz sand washing mainly relies on the friction between mechanical force and quartz particles to wipe away the iron film or adhesive materials in quartz sand surface, at the same time, it can further crush quartz particles. Then use hydrocyclone to separate fine particles from slurry, then obtain higher purity quartz sand.
Magnetic separation process: Quartz sand magnetic separation can effectively remove hematite, limonite, biotite and other weak magnetic impurities. The weak magnetic separation equipment is wet type permanent magnetic separator, strong magnetic separation equipment includes wet high-intensity permanent magnetic separator and high gradient magnetic separator.
Flotation process: Quartz sand flotation is mainly to remove feldspar, mica and other nonmagnetic impurities. HF is commonly used as in industry as activator in industry, and cationic collector is used to flotation separation under a certain PH value.
Acid leaching process: Quartz is hardly dissolve in hydrochloric acid, sulfuric acid, nitric acid, hydrofluoric acid except HF. So quartz sand is separated in industry by relying on this feature.
Microbial leaching process: This is a new quartz ore dressing technology, which mainly uses aspergillus niger, penicillium, pseudomonas, polymyxin bacillus to remove the film on the quartz sand surface. The process has got good results in the lab, but it still need further research for industrial utilization.