From November 15th to 17th, 2023 7th National Quartz Conference& Exhibition was officially held in Anhui. With the theme of efficient utilization and high-end breakthroughs, the conference gathered the quartz industry chain and jointly looked forward to the innovative development of quartz materials. Xinhai Mining was invited to exhibition with EPC+M+O service. Deputy General Manager Li Zheng delivered a wonderful speech titled "Quartz Sand and Photovoltaic Sand EPC Experience Sharing". In the selection activities of the 5th Quartz Conference, Xinhai Mining won the honorary title of "Excellent Supplier in the Quartz Industry in 2022"!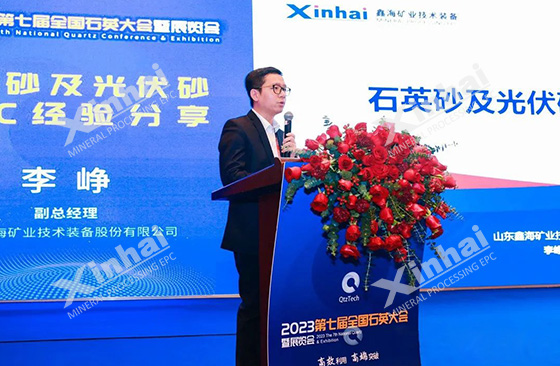 On-Site Speech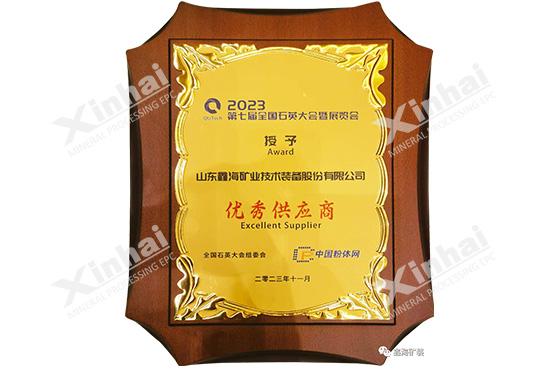 Medal of Excellent Supplier
With the further development of the "dual carbon" strategy, the supply and demand of quartz materials are booming, and the market development prospects are promising. Xinhai Mining customizes quartz sand industry chain services, has served many domestic and foreign quartz sand concentrator projects, and has accumulated rich practical experience. At the same time, Xinhai Mining insists on promoting the development and application of quartz sand beneficiation process equipment with innovative thinking, providing "one-stop" services for quartz sand beneficiation plant around the world, and helping the mining industry prosper and develop!
Use the table of contents below to navigate through the guide:
01

E-Engineering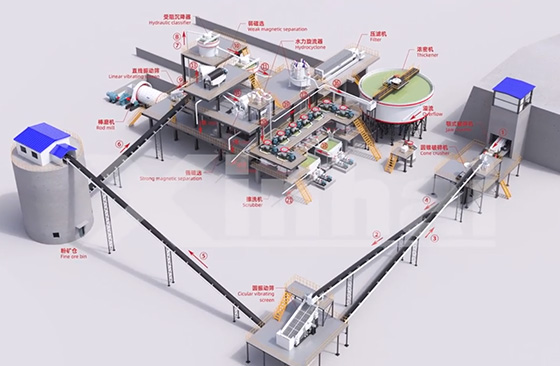 Xinhai Mining can provide customized mineral processing tests, mineral processing processes and mineral processing plant design based on different quartz sand ore samples. The institute fully considers the particularity of mineral samples and is committed to using innovative thinking to customize solutions for each customer. We have advanced modern equipment that can conduct various beneficiation tests such as gravity separation, magnetic separation, flotation, cyanide leaching and adsorption, acid leaching, tailings concentration and dry stacking, and can provide suitable quartz sand beneficiation processes.
02

P-PROCUREMENT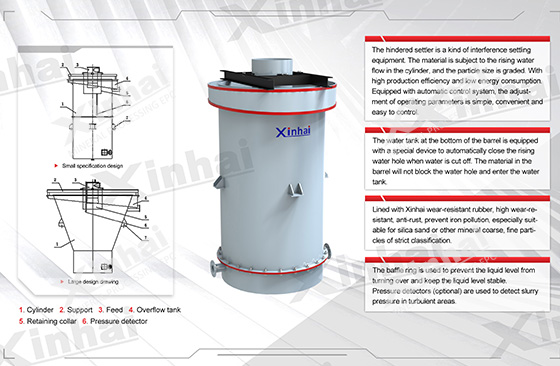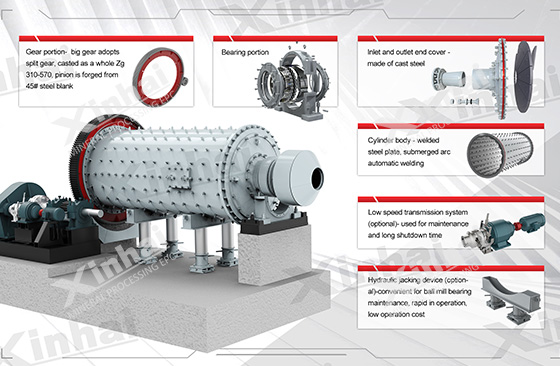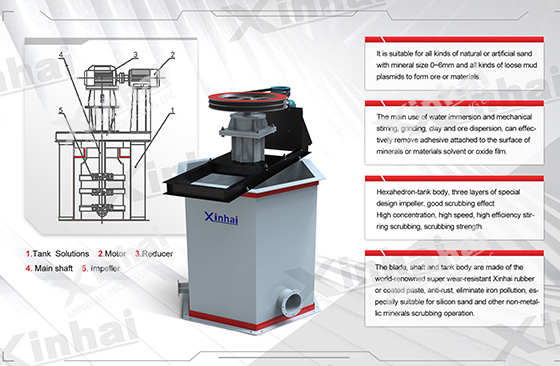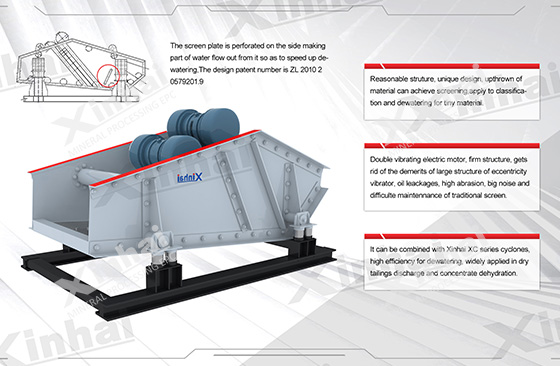 Quartz sand mineral processing equipment mainly includes rod mills, flotation machines, hindered settlers, hydrocyclones, high-frequency dewatering screens, inclined plate thickeners, scrubbers, desliming hoppers, slurry pumps, etc. Xinhai Mining Equipment can provide mining and mineral processing equipment, laboratory equipment, combined steel structure mineral processing plant production lines, etc. required for quartz sand mineral processing plants. Xinhai Mining has focused on equipment research and development for 30 years. It has a mechanical design and research institute with professional technicians and skilled equipment manufacturing workers to support tailor-made mineral processing equipment for each quartz sand ore plant to achieve more energy saving and efficiency. production indicators.
03

C-CONSTRUCTION
Xinhai Mining has the Class A qualification for general contracting of mining projects, can provide services of civil construction, plant construction, equipment installation and commissioning, and worker training for mining and mineral processing plants. Civil engineering includes mining engineering facilities, mineral processing workshops and other basic infrastructure construction.
04

M-MANAGEMENT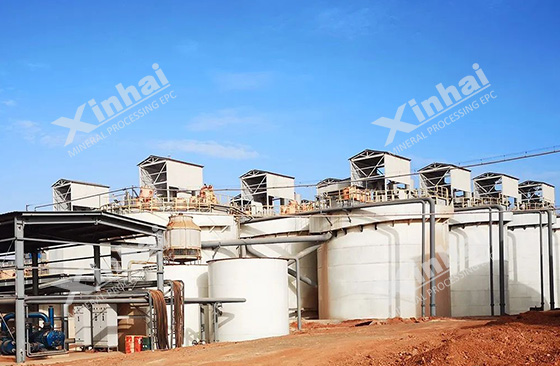 According to customer needs, Xinhai Mining can provide full-process intelligent management services for the entire EPC project implementation, including integrated services such as mining and dressing design management, equipment manufacturing and procurement management, civil engineering and installation engineering management, and project trial operation management.
05

O-OPERATION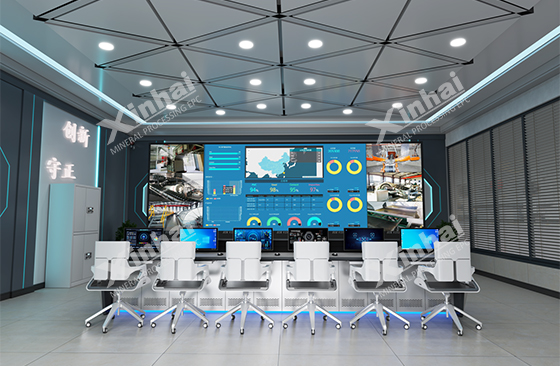 According to customer needs, Xinhai Mining can provide comprehensive and intelligent operation and management services for mining and mineral processing plants. Builing unique and complete global mining service center according to regional needs to provide testing and technical consultation, spare parts and mining consumables, after-sales and project expansion services, etc.
06

Xinhai Mining Typical Project Case
Zimbabwe 2 million TPA lithium ore dressing plant project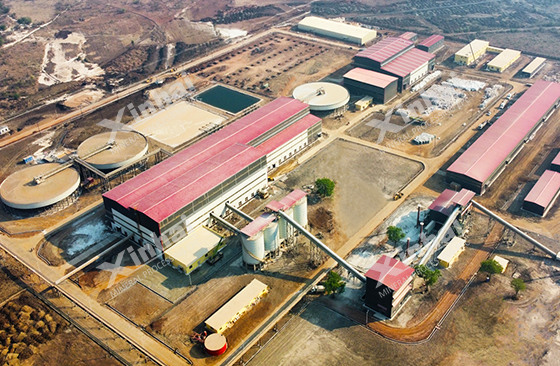 Guinea 15000TPD gold ore dressing plant project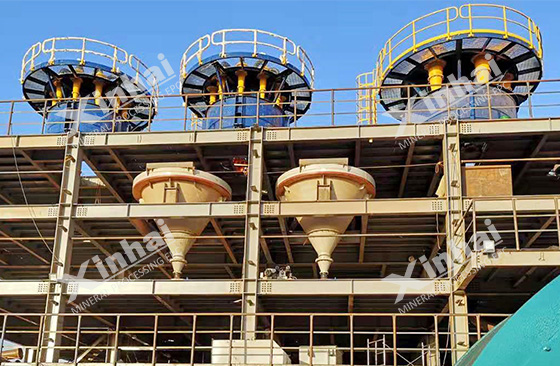 Shandong 6000TPD gold ore dressing plant project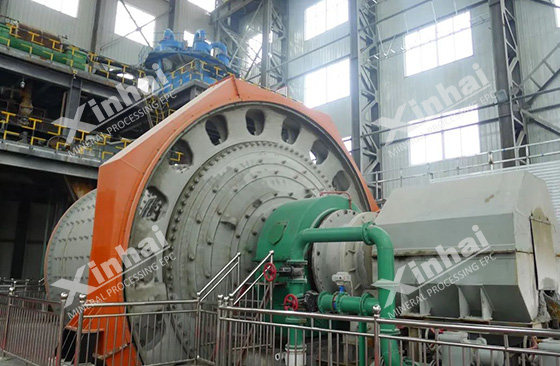 Hebei 3 million TPA iron ore dressing plant project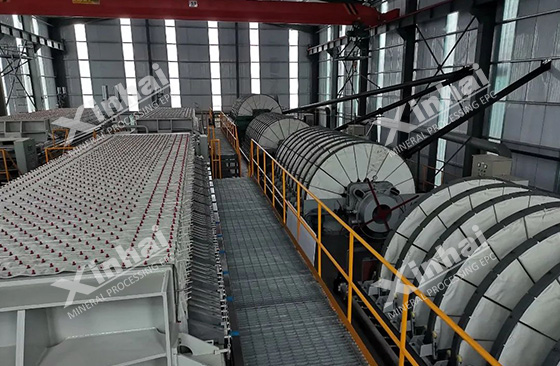 Yunnan 4400TPD copper ore dressing plant project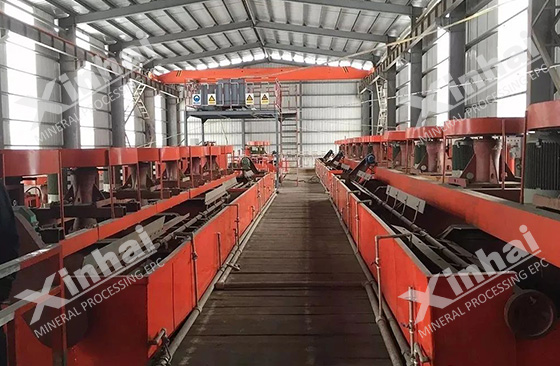 South Africa 3000TPD Chromite Processing Plant Project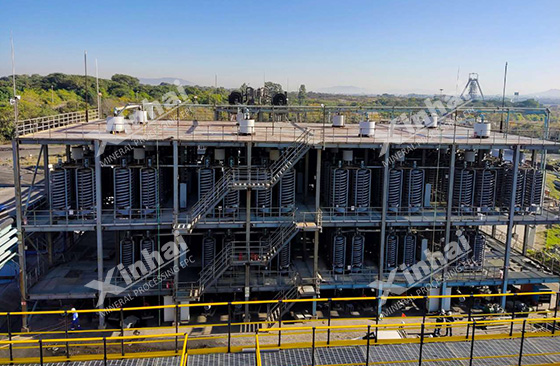 Shandong 1 million TPA zirconium titanium ore dressing plant project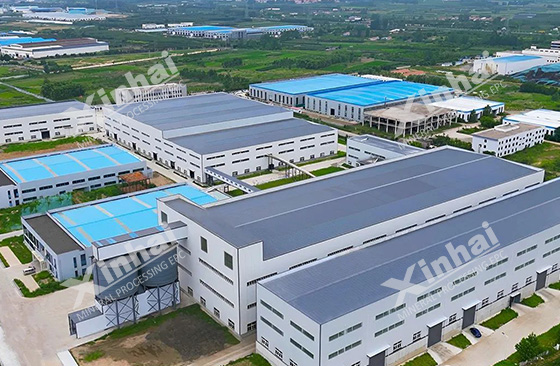 Mexico 1500TPD polymetallic ore processing plant project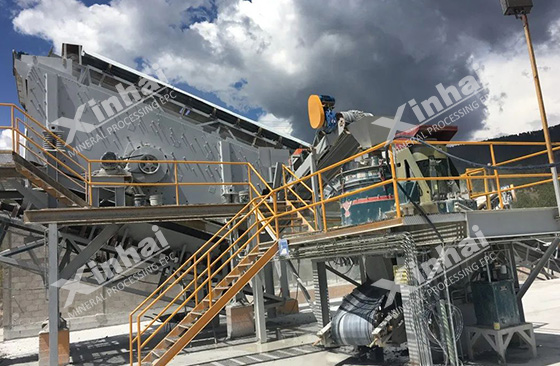 Vietnam 800TPD graphite ore dressing plant project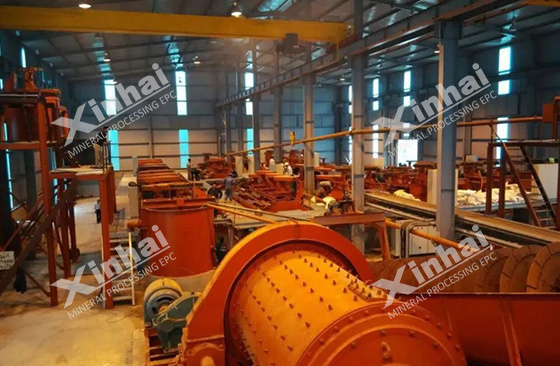 Malaysia 550TPD lead-zinc ore dressing plant project