Jaw crusher plays an important role in crushing stage, most large chunks of raw ores are crushed by jaw crusher. But jaw crusher consumes very fast, so how to repair abrasive jaw plate?
Crushing cavity of jaw crusher consists of movable jaw plate and static jaw plate two pieces of jaw plates, which simulates the jaw movement animal then finishes the crushing operation. Therefore, the jaw plate of jaw crusher wears so fast, especially the outer third part. Therefore,Xinhai proposes the following methods:
1. Optimize the design of jaw plate. In the operation of jaw crusher, the jaw plate will contact with the material directly that stands huge crushing and material friction force. Therefore, Xinhai specialty adopts new cambered jaw plate design, which not only plays buffer effect on jaw plate force, but also increases the effective length of jaw plate, improves the processing capacity
2. Tighten jaw plate when loading. The new jaw plate should be fixed tightly, which ensures the steady contact between jaw plate and boby surface (movable jaw plate and static jaw plate). Xinhai often adds a layer of lead plate, plywood or cement mortar between two surfaces. When installing the movable jaw plate and static jaw plate, please guarantee the movable jaw plate and static jaw plate are in engage state.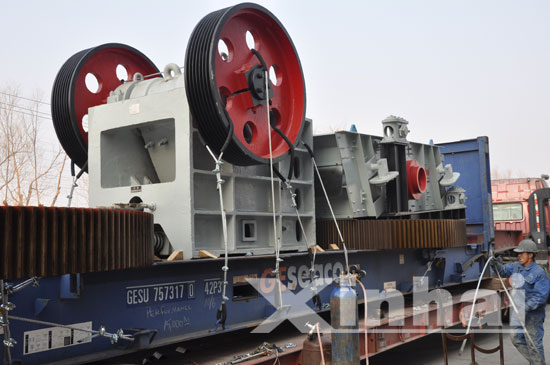 3. Select good wear-resistant plate material. Jaw plate must adopt that kind of material with high hardness, abrasion resistance and wear resistance. Xinhai chooses manganese steel with more than 12 % manganese (commonly ZGMn13), which has high wear-resistance and long service life. Moreover, manganese steel has a good toughness and work hardening ability, it can be continuously strengthened under the pressure. Therefore, it will be worn but strengthened in the crushing process until it cannot be used. Combined with service life and cost, ZGMn13 is undoubtedly the best plate material.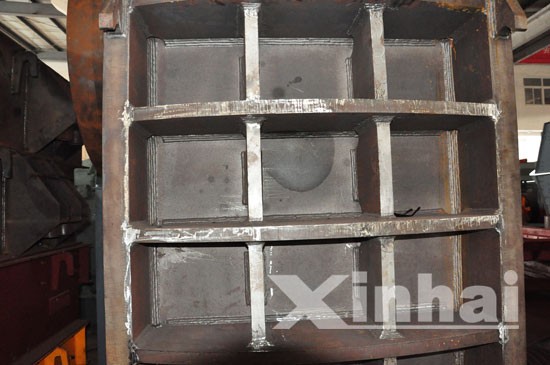 4. Real-time control material parameters. Please timely adjust main parameters of jaw crusher if you find there is a significant fluctuation in material properties, such as jaw angle, eccentric shaft speed, capacity and motor power, etc., which enables jaw crusher to fit with material and reduces jaw plate wear.
In the crusher operation, jaw plate is the most wasteful consumers of the component. During the more than 20 years of development, Xinhai has constantly optimized jaw crusher in jaw plate design, material selection, assembly and application notice, etc., which totally increased the efficiency of jaw crusher and won the favor of various customers.