On July 19, the 3rd National Conference on Supply and Demand of Quartz Sand for Plates was officially held in Linyi, Shandong. At present, the domestic quartz industry is developing rapidly. Linyi's annual demand for quartz sand for plates reaches millions of tons, occupying an important position in the country's quartz plates. Xinhai Mining participated in the conference with "Turn-key Solution for Mineral Processing Plant (EPC+M+O)", exchanged and discussed with the guests present the technical experience of quartz sand beneficiation for plates, and demonstrated Xinhai Mining's construction capabilities of professional quartz sand beneficiation project!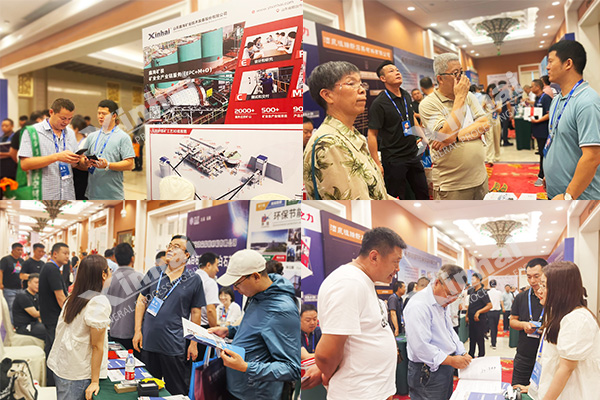 (Conference Site)
Use the table of contents below to navigate through the guide:
01

Turn-key solution of quartz sand beneficiation

The domestic quartz sand market demand is strong, and the entire quartz industry chain will also usher in new opportunities for development. Xinhai Mining has professional beneficiation technology and strong equipment manufacturing capabilities, and can provide customers with services along the entire industrial chain of the quartz sand mining industry. There are no two identical mines in the world, and customized turn-key solution services can achieve highly concentrated production coordination, thereby achieving ideal plant benefits!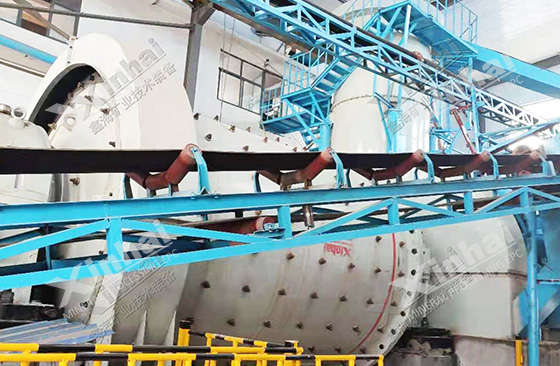 (China Shandong 1600TPD Quartz Sand Concentrator Project)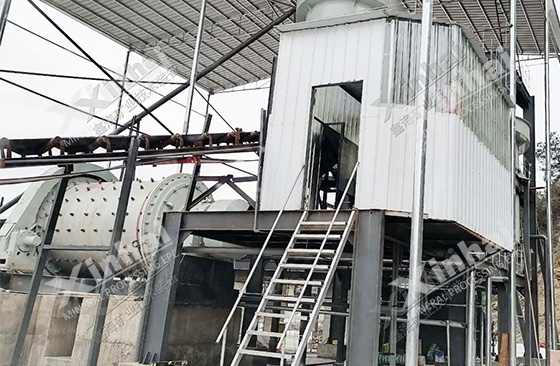 (China Hunan 800tpd Quartz Sand Project)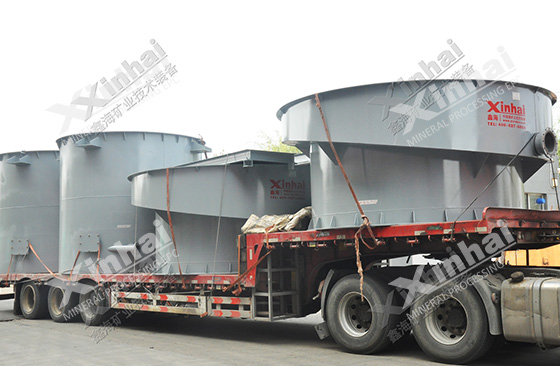 (China Anhui 600,000 TPA Quartz Sand Plant Project)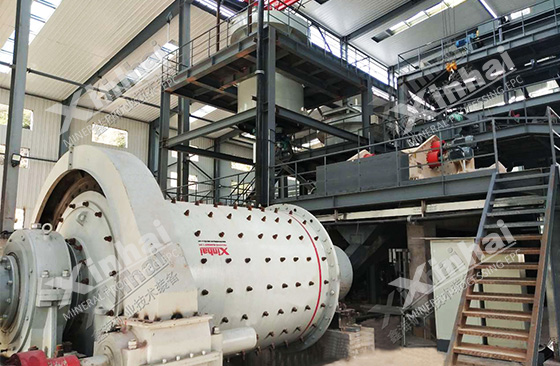 (Shanxi 300,000tpa quartz sand dressing plant)
02

Innovative beneficiation process of quartz sand

The benefits of modern mines come from innovative technologies, and technological innovations are reflected in tailor-made and optimized technological processes. Xinhai Mining can provide customized beneficiation process according to different quartz placer samples to improve the recovery rate. For quartz sand ore, Xinhai Mining has made technological innovations in silica sand beneficiation process, quartz rock beneficiation process, photovoltaic sand pickling process and environmental pickling agents, and customers can choose the appropriate process according to actual needs!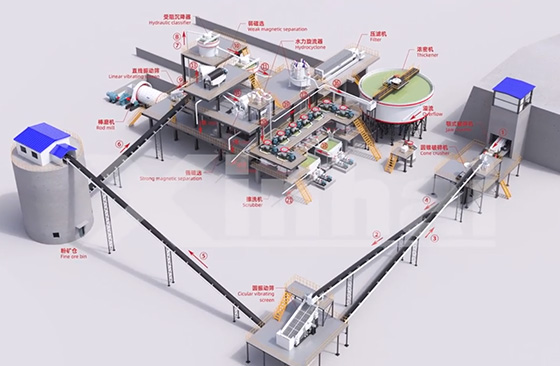 (Quartz Sand Beneficiation Plant)
03

Efficiency and energy-saving equipment of quartz sand

The benefits of mineral processing are not only closely related to mineral processing technology, but also inseparable from energy-saving and efficient mineral processing equipment. Xinhai Mining has been focusing on equipment research and development for more than 20 years, and supports tailor-made mineral processing equipment for each quartz sand processing plant. At the same time, for quartz sand beneficiation, Xinhai Mining has also innovated special quartz sand processing equipment, including rod mills, scrubbing machines, obstructed settlers, conveyors, high-efficiency high-frequency dehydration screens, and the "wet nano-formulation" wear-resistant rubber independently developed by Xinhai Mining, which can greatly improve production efficiency, reduce energy consumption, and prolong the stable operation time of equipment!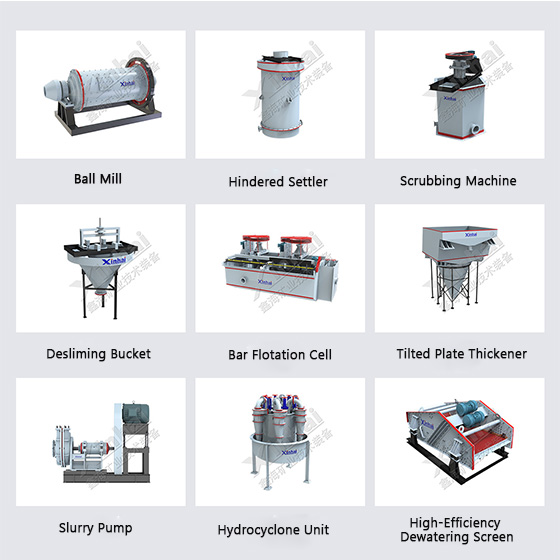 (Quartz Sand Processing Equipment)
As the proposer and practitioner of "Turn-key Solution for Mineral Processing Plant (EPC+M+O)", Xinhai Mining has always insisted on adopting an innovative thinking mode, and has continuously carried out technological innovation and process optimization in terms of quartz sand beneficiation process and equipment. In the future, Xinhai Mining will continue to research and develop quartz deep processing technology, improve the grade of quartz beneficiation, and help the quartz industry to achieve high-quality development.