It is reported that many small and medium-sized mine owners never pay attention to ore dressing test and mine design in the whole ore dressing process. They think ore dressing test and mine design just increase the production cost, and don't realize the potential problems in the operation process. In fact, the ore properties vary greatly in different regions. Even in the same mining area, the oxidation degree of mine is totally different, so the conditions of ore dressing process are quite different. Therefore, it is necessary to customize the most suitable ore dressing technology for each mine. Beides, ore dressing test and mine design are the first basis of achieving the best balance among cost, index and economic benefit. Behind 1% recovery rate is millions, even tens of millions of dollars of potential profits.
Taking Colombia a copper flotation project as an example, the project leader consulted us about the relevant equipment and process through Xinhai website in July 2016. At first, the project leader did not plan to carry on ore dressing test and mine design for the sake of investment cost, but Xinhai technical personnel patiently explained the importance of these two steps for the whole mineral processing plant. With many years of project experience and professional data analysis, Xinhai technical personnel successfully persuaded the customer to conduct a comprehensive ore dressing test and mine design. After several rounds of negotiations, two sides successfully signed the contract of mineral processing EPC service in October 2016.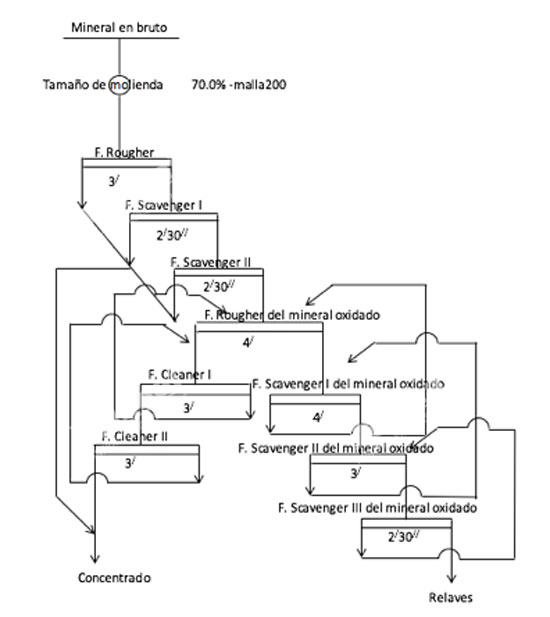 In December, Xinhai mineral processing laboratory made a testing research on the feasibility of ore sample, which showed that most were copper oxide, followed by a small amount of copper sulphide. The customer said, with the deepening of ore mining, sulfide copper ore would occupied mostly in the future, followed by copper oxide. After several tests, Xinhai mineral processing laboratory recommended the customer adopt one-stage grinding, one roughing, two scavenging, and two cleaning process. In the end, the recovery rate of copper concentrate reached 87.05%, the grade of copper concentrate was up to 25.95%, which far exceeded the customer's expectations.
Calculated on 300 days per year, the copper grade of raw ore (α) is 40 %, iron grade of concentrate (β) is 25.95%. If the concentrate price is 4000 yuan/ton. When recovery rate rises 1% by mineral dressing test, economic benefits rise as follows:
(1) Increase of concentrate yield : △γ=α(ε2-ε1)/β= 40%×1%/25.95% = 1.5%
(2) Increase of annual income: 500tpd * 300 days/year * 1.5% x 4000 yuan/ton = 9,000,000yuan/year, i.e. 9 million per year.
In other words, even the recovery rate rise 1% by mineral dressing test, the copper ore dressing plant would obtain another 9 million per year. The project leader said that the final ore dressing test result fully proved that Xinhai's proposal was correct and he was very satisfied with the result.
It was proved that ore dressing test is the indispensable step for the whole ore beneficiation process, whether large mines or Small and medium-sized mines. It not only can help you recover the useful elements mostly, maximize the economic benefits, but also can strive for millions even tens of millions of dollars.