Xinhai machinery sludge thickening is the center of transmission type, which is intermittent or continuous work thickener facilities. It is mainly used for processing the sludge that the concentration is under 1%, and the concentrated sludge concentration should be more than 3%. Concentrating sludge is in order to improve the working efficiency and using the effect of the subsequent dehydration machinery. The following presentation will give you more understandings of the sludge thickening operation principle.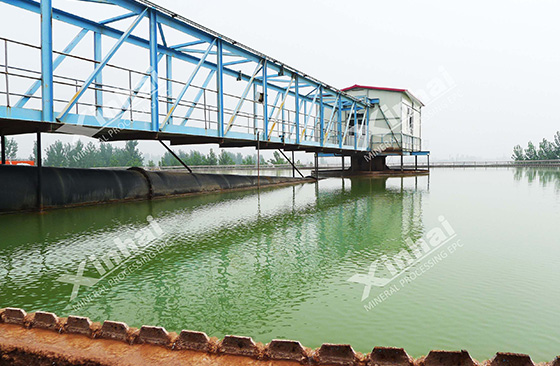 Sludge thickener is composed mainly by concentrating tank, large torque water-bridge, and the main transmission mechanism, hoisting mechanism, and the slag rake, etc. The middle vertical axis of the concentrated tank is driven by the decelerating motor. Since the running of the vertical axis, the need to be condensed materials move from the feeder tank to the receiving cylinder which is in the center of the concentrating tank and spread around the concentration pool. Under the gravity, the solid particles of materials are gradually subsided. The upper is the clear water. The clear water overflows along from the sludge thickener.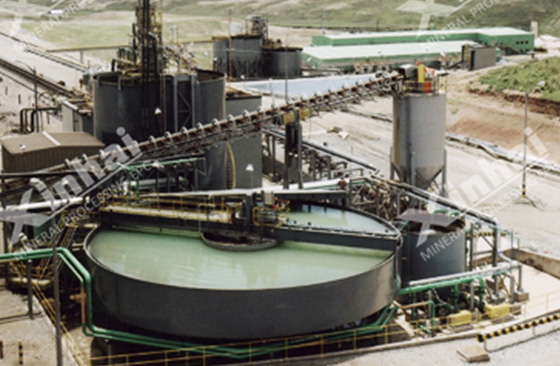 Xinhai sludge thickener, the main transmission mechanism drive the harrow frame rotary. The transmission mechanism is mainly composed of a motor, the main turbine side transmission, and cycloidal pin-wheel reducer. The spline is used for coupling turbine and vertical axis to ensure that the rake plane can be ascended. In actual production, the vertical axis can move up and down freely. When the overload situations happened in the actual operation, the hoisting mechanism can lift the rake plane by the serial fixed vertical axises. The hoisting mechanism is composed of the torque determination switch, alarm control unit and the actuator.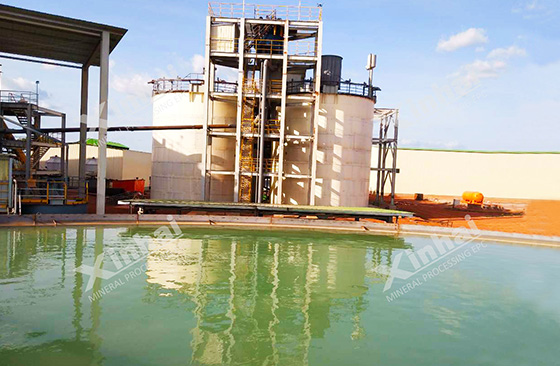 Xinhai has been committed to providing customers with advanced and practical technology, high efficiency and energy saving equipment, and thoughtful services. The sludge thickener principle is simple, and the operation is convenient and concentration is high efficiency. They obtained the customers' consistent high praise in the actual production application.