Energy saving and consumption reducing have always been the promoting concepts on the mineral processing market in recent years. In response to the call of energy conservation and environmental protection policies, Xinhai launched a series of energy-saving and environment-friendly mineral processing equipment, including energy-saving ball mill, its excellent performance has won the recognition and affection of many customers. Therefore, Xinhai energy-saving ball mill has become the mainstream grinding equipment on the market.
1. Energy Saving, Consumption Reducing and Low Cost
Xinhai energy-saving ball mill uses international high-end technology, even its discharging device is created by professional technology. Therefore, the energy consumption is 10% lower than same type of ball mill on the market. The power consumption is lower and total costs are reduced.
2. Reliable Quality and Longer Service Life
Xinhai steel ball is made of super durable steel products. The liner is made of chromium alloy technology, the wear-resisting degree is increased by 2 times, so the service life is extended for more than 5 years.
3. Advanced Process, Large Production and High Efficiency
This ball mill adopted elaborative processing technology, the internal structure design is more reasonable, the processing capacity is larger in the unit time. Its large production and is higher efficiency are more aligned with the production requirement.
Xinhai energy-saving ball mill caused a stir with its unique advantages, which was widely used in construction, mineral processing, building, chemical industry and other fields. It firmly dominated grinding market and won the appreciation of our customers.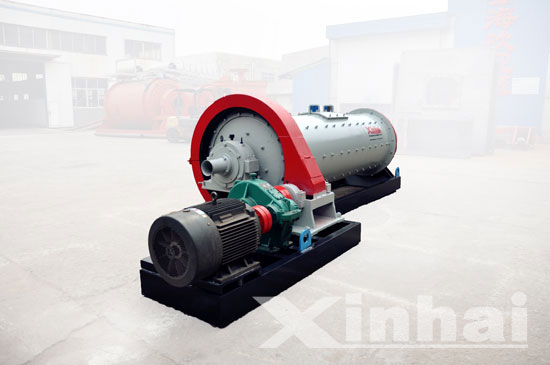 The reason why Xinahi energy-saving ball got great success is because of the spirit of keep improving that Xinhai has adhered for years. Facing the constant impact from foreign advanced technology to domestic mining market, Xinhai insisted on innovating, enhanced our technology reform, and made significant breakthroughs in grinding equipment technology that brought infinite vitality to grinding industry.
As the development of the domestic mineral processing industry, Xinhai will constantly strengthen our development and innovation of mineral processing technology, process and equipment.