At the end of 2016, Xinhai undertook Morocco 500tpd silver ore dressing project. In the early stage, Xinhai carried out the ore dressing test for this project and customized the relevant mineral processing process and equipment.
The project was a new and reconstruction project, the existing plant was mountain development factory, the customer intended to select new grinding and flotation process, Xinhai decided to adopt flotation and concentrate leaching process. In the flotation process, Xinhai chose XCF flotation machine and KYF flotation machine as a joint flotation unit, one was used as a suction tank, and another was used as a DC tank.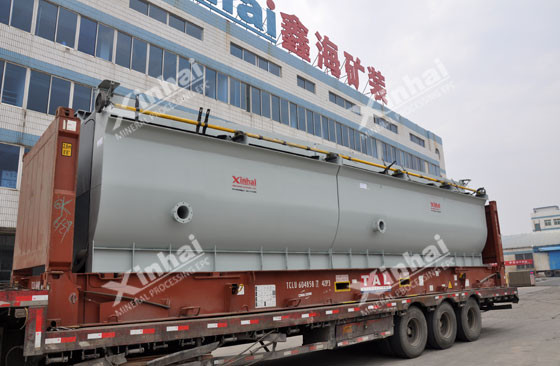 In February 2017, the floatation machine manufacturing of this project was finished and sent to the project site.
It was known that the project was put into production in the first half of 2017.
Around this time last year, a group of Xinhai people stayed abroad and worked at the frontline. This year, another group of Xinhai people standed in Morocco, devoting themselves to "One Belt And One Road" construction with professional mineral processing technology!