The industrial park on production capacity cooperation was a global cooperation project between China and Uganda, whose launch ceremony for the first phase was successfully held recently. More than thousands of guests were invited to attend this ceremony, including Yoweri Museveni, President of Uganda; Moloni, Minister of Energy and Mineral Department of Uganda; Zheng Zhuqiang, Chinese Ambassador to Uganda; Zhang Yunlong, Chairman of Xinhai.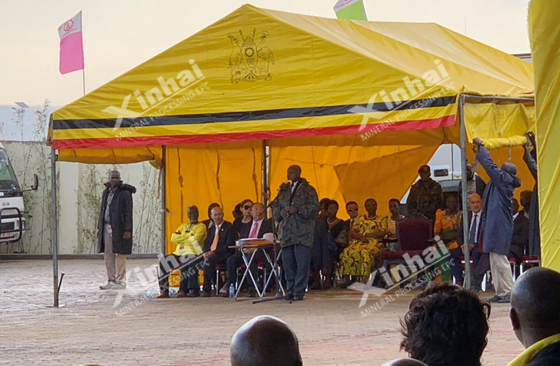 Sino - Uganda global industrial park on production capacity cooperation was a development consensus achieved between President Yoweri Museveni and President Xi Jinping on the periphery meeting of BRICS Summit in March 2013. It was a flagship project of Uganda's Vision 2040 Plan, a key foreign cooperation project on production capacity of National Development and Reform Commission (NDRC), a focused economic and trade cooperation between China and Uganda, and it was an important measure to realize eight action plans proposed on Beijing Summit of the Forum on China-Africa Cooperation in September, 2018.
The metallic ore was rich in iron, phosphorus and other metals in the Sukuru, Uganda. The ore was composed of earthy hematite clay and crandallite which was formed by unconsolidated and loose carbonatite weathering residual with hypergene process. But plenty of slime disturbed the normal separation and extraction of apatite and magnetite. Besides, each mineral was associated with each other, which was difficult to grind. What's more, there was a serious isomorphous occur in the mineral, and there was considerable substitution among titanium, iron, manganese, aluminum and magnesium, which make the mineral composition very complex. Therefore, Xinhai customized a unique mineral processing scheme for this project by combining with more than 20 years of ore dressing experience.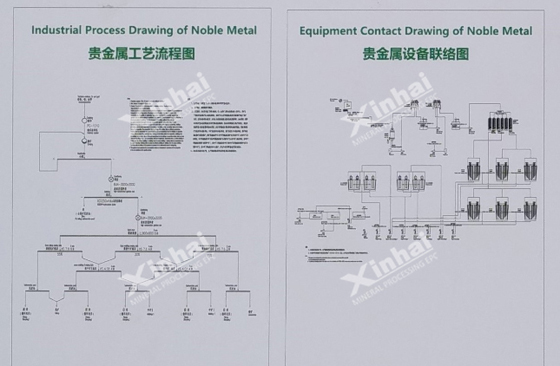 Speaking of a phosphate ore flotation production line with an annual capacity of two hundred thousand tons, it was only five months to complete from the contract signing to installation. Except for the time spent on equipment production and sea transportation, there was only two months left for Xinhai to install. So, the time limit was extreme short, and the relevant national leaders would attend the launch ceremony signed that this project was at all imminent. Therefore, Xinhai staffs raced against time to finish the installation work. For example, the production department gave priority to the equipment manufacturing and material procurement of this project, and even arranged some steel structures that supposed be made in the factory to the site for cutting and processing; the highly skilled installation and commissioning team arrived on the scene for the first time, and the team leader was equipped with more than 10 years of installation experience. Finally, the positioning and installation of main equipment was completed only within just over 20 days, despites all difficulties, such as equipment delay caused by sea transportations and custom clearance, frequent power outages, rainfall. Furthermore, the installation of the whole system only took about 50 days, and passed the single commissioning, combined commissioning and strip trial production at the first time, creating the unprecedented "Xinhai speed"!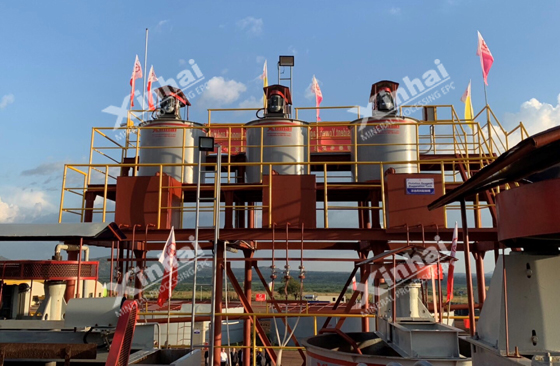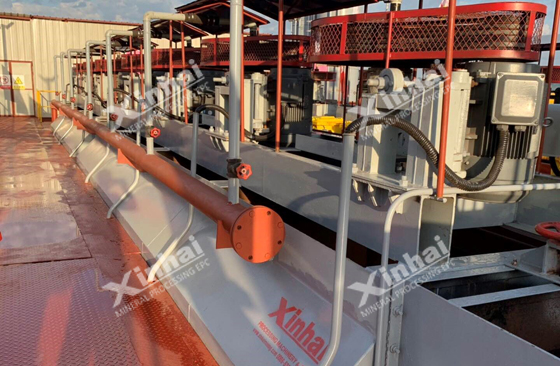 Although heavy work kept Xinhai people busy and tired, they were still very satisfied when heard the appreciation from customers, like " Xinhai's equipment quality is the best" " Well done, Xinhai people". On the day of the launch ceremony, President Yoweri Museveni also visited the plant personally and gave high marks on Xinhai's work.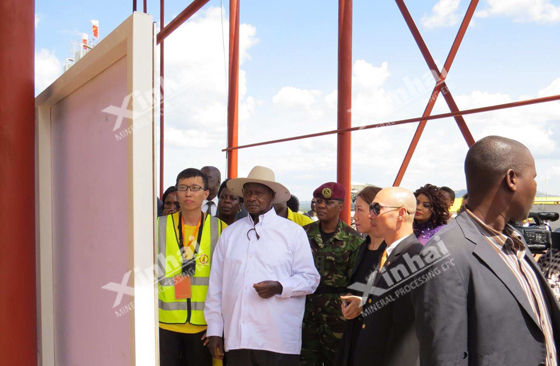 Since it was established 21 years ago, Xinhai has spread its footprint to more than 90 countries and regions in the world, and provided the mineral processing EPC services for over 500 mineral processing plants from mineral dressing test, mine design, equipment manufacturing, packaging and shipping, engineering management, installation and commission, personnel training and designed capacity reached. Customer satisfaction is always the inexhaustible power for all Xinhai people to pursue excellence.